Wanna be cozy
from head to toe?
With the holiday season and its colder days approaching fast, it's the time of the year when warming pieces define a cool look.
Your first thought on this? Pullovers might come to mind quickly (luckily they also got restocked), but it's the accessories that make the difference between cold and cozy.
Modern beanies, classic scarves, and striped socks made of high quality merino wool or even sustainable recycled wool are definitely on the comfy side. Whether you like more neutral tones or add a blur of color: these pieces surely add that little something extra to your look.
Remember when we mentioned earlier that the holidays are upon us? These accessories sure are also a great gift – either for yourself or your loved ones.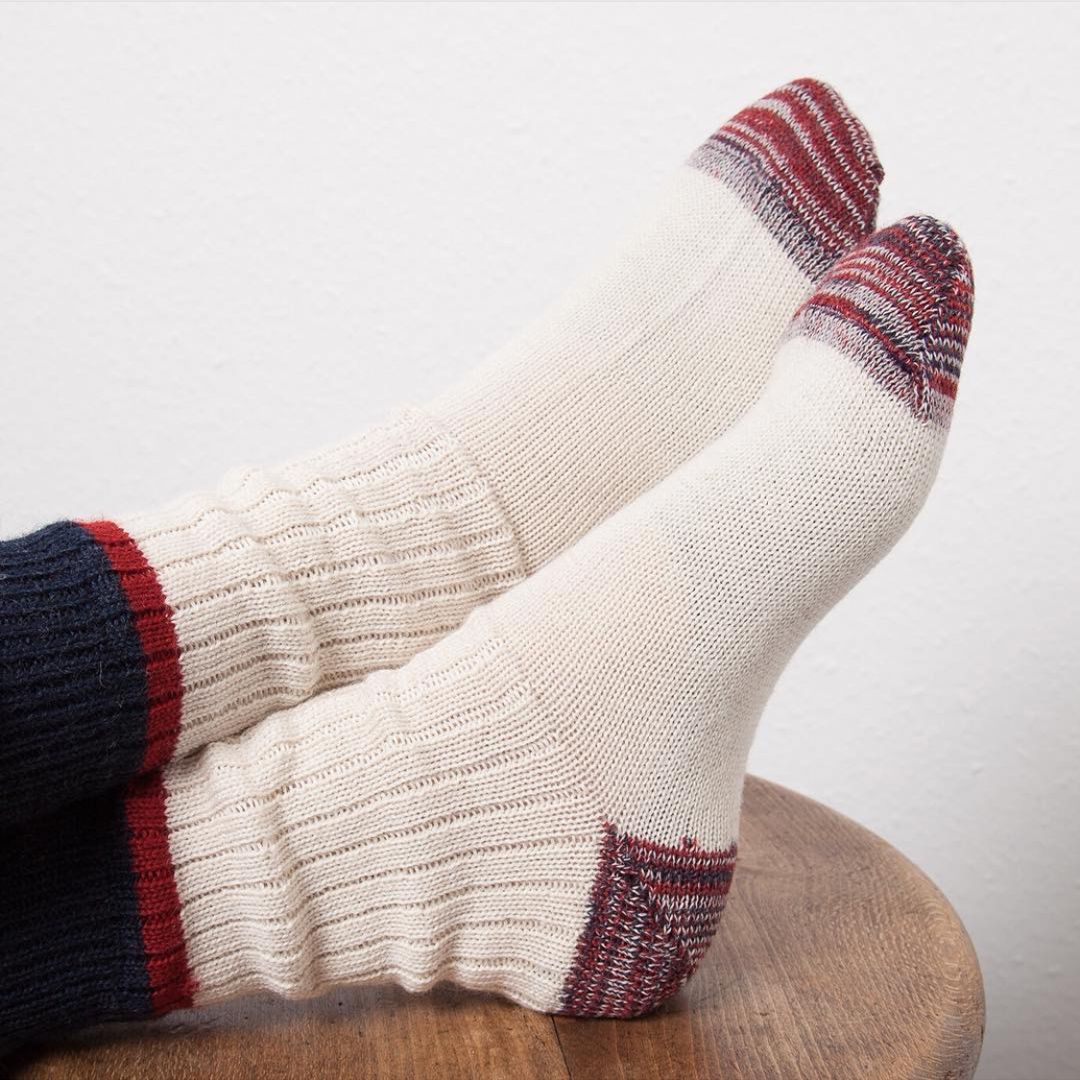 Hot head – cold feet? Nope!
Given a cool look starts at your head, good socks round it up perfectly.
Made of real merino wool or even recycled wool: these socks always feel good. Thanks to cool stripes in eye-catching colors they also look good.
They fit perfectly with your cool boots or just for easy moments at home. Either way, you'll never have cold feet again.
By the way: the ones you see here are made of kbt wool – which means controlled organic farming – on old machines in Germany.