Do you hear that? The calmness that is only underlaid by your favorite songs? The scent of fresh coffee is in the air, and if you take a look around, you're feeling well: you're wearing your favorite piece, you're home!
With the holiday festivities now behind us, it's time to lay back and enjoy the quiet and coziness. Make yourself comfortable by putting on something you feel good in. Why not doing everything you might not have had the time for during the busy holidays?
Read a book, go through your old records, or rewatch your favorite movie – all while being in the comfort of your home. Wearing your most comfy piece can also give you the easy feeling of home. It's something you can always rely on, you can trust, you feel really good in.
Missing something to relax? We've got you covered with your new favorite piece to hang out in and even prepared a playlist to vibe out at home. Solely the coffee needs to get brewed by you.
Press play, lay back!
Good music can be really relaxing.
Again, we've curated a playlist with some of our favorite songs to free our minds.
Listen to it right here!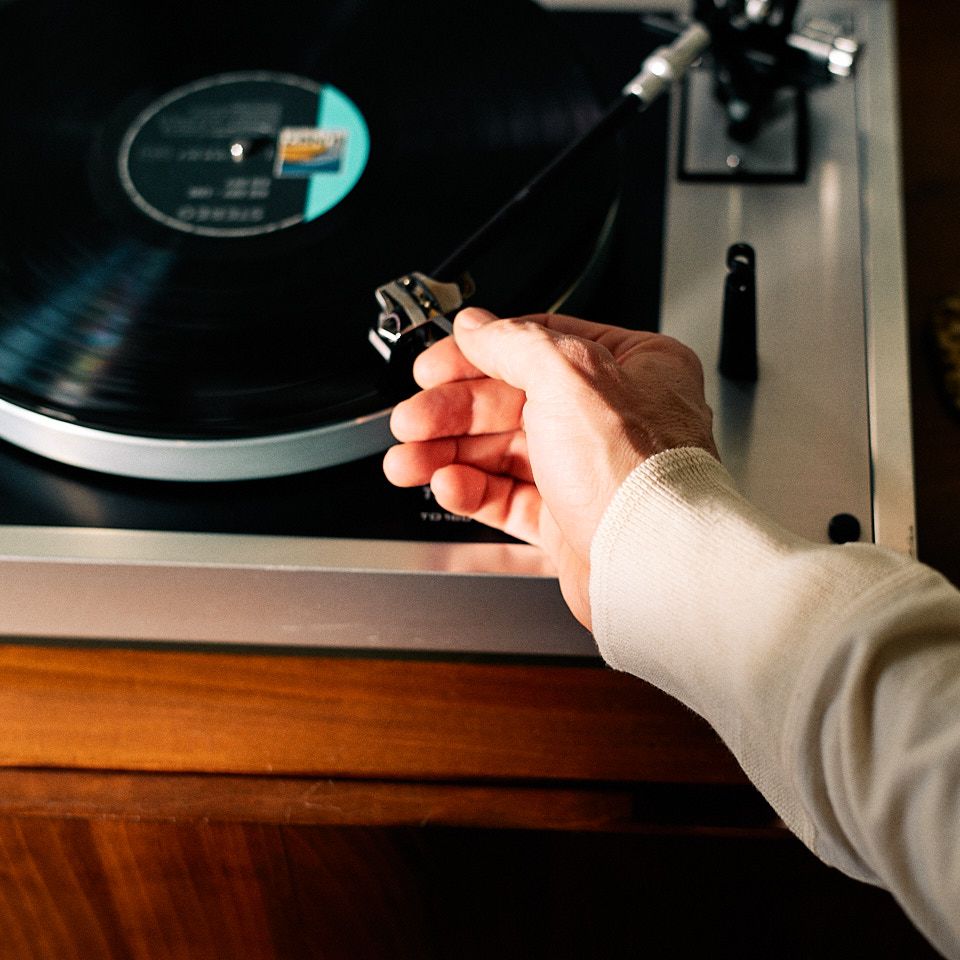 Shot by Peter himself...
All featured images of this home editorial were shot by Merz b. Schwanen's co-owner and CEO Peter Plotnicki.
His wife and business Partner Gitta Plotnicki and he open up their doors to their private home, making these moody photos and giving a sneak peek inside their four walls.