Do you also enjoy these crisp winter nights? We cannot get enough of the deep blue sky brimming over stars and conveying an especially calming vibe during winter.
With blue having an overall relaxing effect on our minds, these blue shades truly underline the ease of this special time of the year and make you look and feel good – all winter long. The tones of easy 'denim blue', timeless 'ink blue', casual 'dark navy', and cool 'night blue' mirror the calmness of a quiet wintry night.
So no worries about the winter blues! Whether you spend a cozy weekend in a snowbound cabin, stroll through snow-covered forests while the dusk hits, or watch the stars and Polaris shining on the crystal-clear blue night sky from the comfort of your home: enjoy every moment of it and make every night yours with these cool pieces!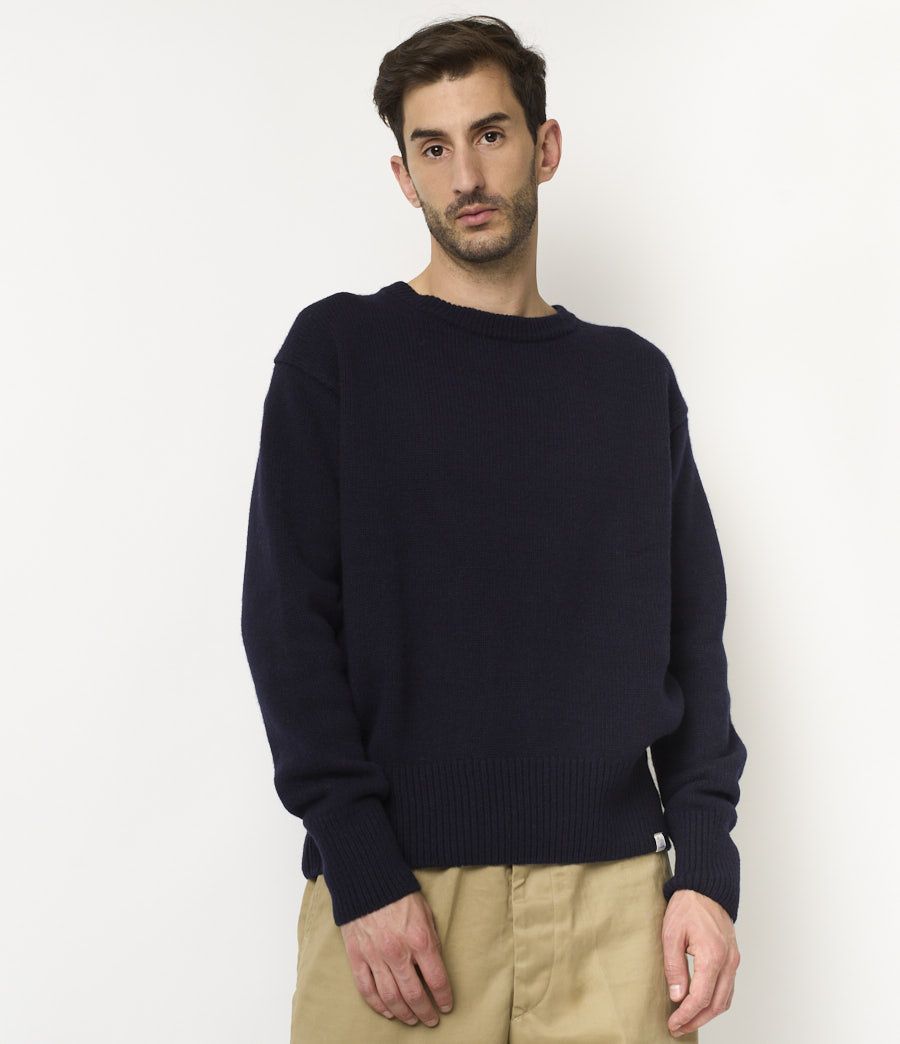 GOOD BASICS | LOCC01 crew neck pullover, merino-cashmere blend, relaxed fit

51 | dark navy
220,00€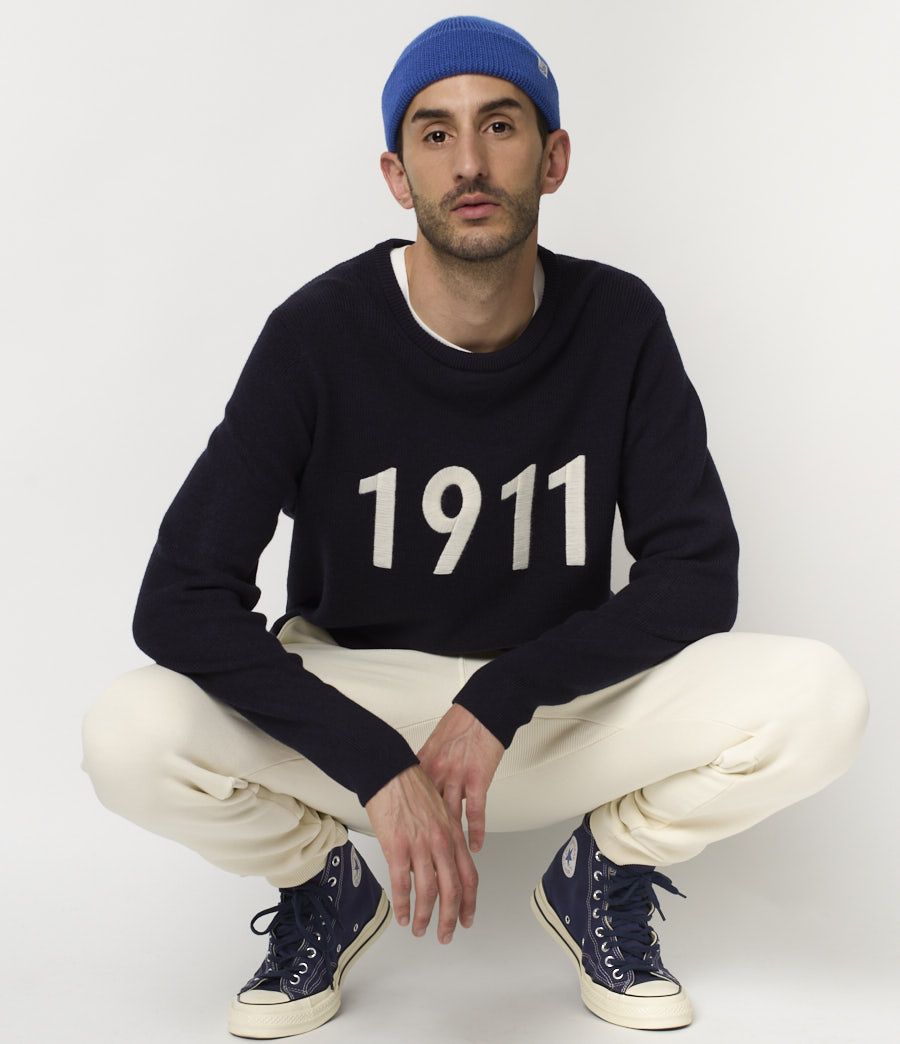 GOOD BASICS | MWCC03 pullover with wool embroidery, merino wool, athletic fit

51 | dark navy
220,00€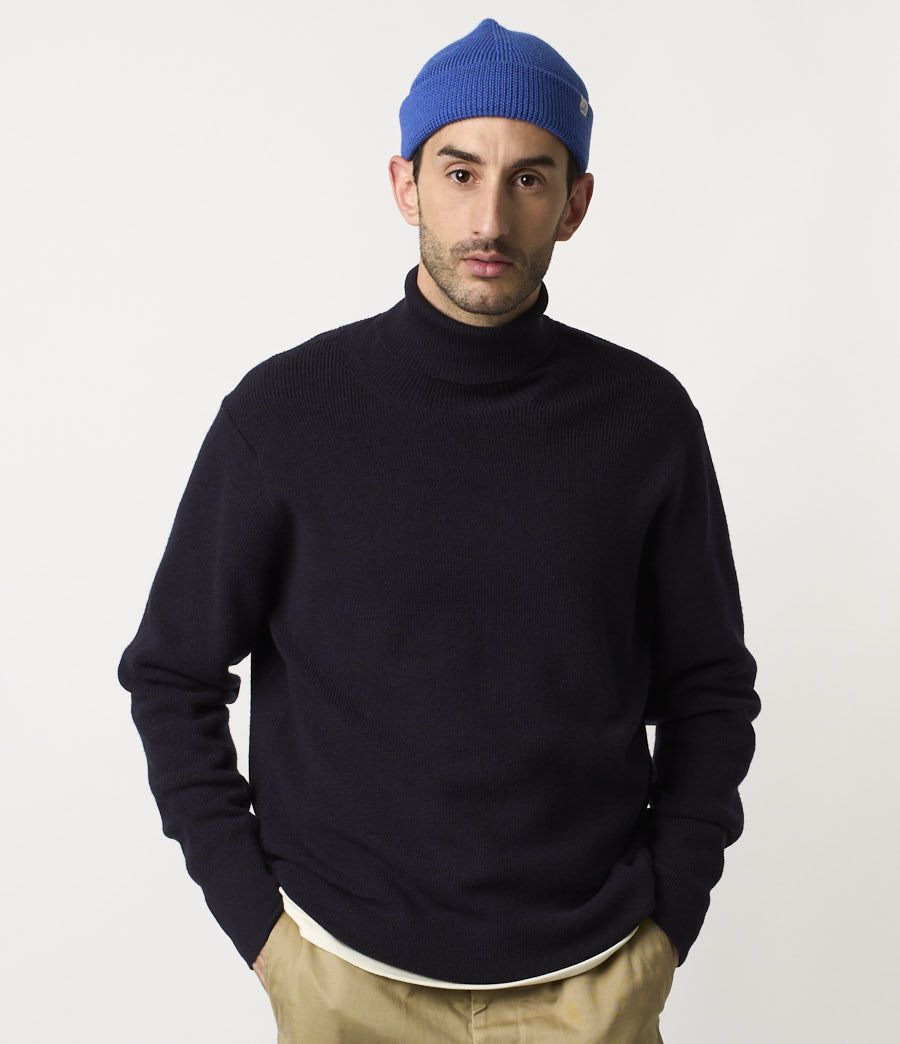 GOOD BASICS | MWCT01 turtleneck pullover, merino wool, classic fit

51 | dark navy
200,00€
And for the most relaxing nights of them all...
...our all-new pyjama for a good sleep and an even better look and feel!
Made of all-organic cotton and enriched with cool details such as the authentic striped chambray-look and attached pockets, this pyjama checks all the boxes for a soothing sleep.
Get the best of both worlds and combine the sustainably crafted pyjama from Portugal with our timelessly cool loopwheeled 1950s T-shirt of our GOOD ORIGINALS pieces which are all made in Germany.