Heritage with a Modern Touch
Founded in 1911, and celebrating 111 years of Merz b. Schwanen this year, we've always been aware and grateful for the brand's storied origin. We stand for original, organic, and simply good basics. And the best? Every season they receive a contemporary touch. How? By adding limited seasonal colors and styles.
While classic shades such as 'white', 'nature', 'ink blue', and 'deep black' are here for you all year round, this season again holds some unique pieces.
Your favorite pieces get enriched with warm seasonal colors. 'Tan', 'amber', and 'clay' reflect the wintry mood and the closeness to nature. All-natural, organic materials, and the timeless design underline this ease, calmness, and good feeling Mother Nature conveys.
Accompanied by selected all-new seasonal styles created perfectly in line with the brand's heritage, we blend honest craftsmanship and authentic manufacturing with this season's vibe – making you feel connected to nature and the brand's story.
With every piece, we always stay true to our origin, assuring you can rely on these good pieces throughout autumn, winter, and beyond.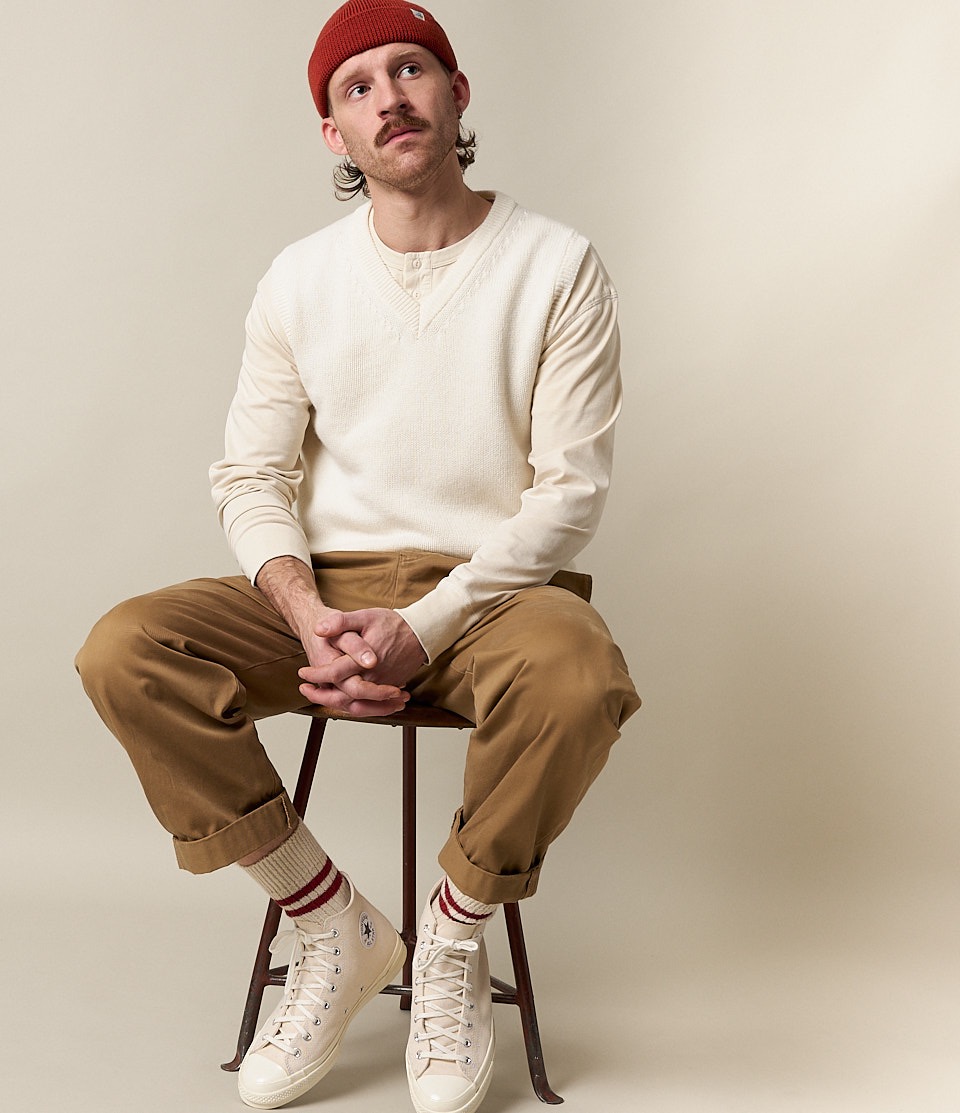 GOOD BASICS | LOVE03 vest, merino wool-cashmere blend, relaxed fit

02 | nature
150,00€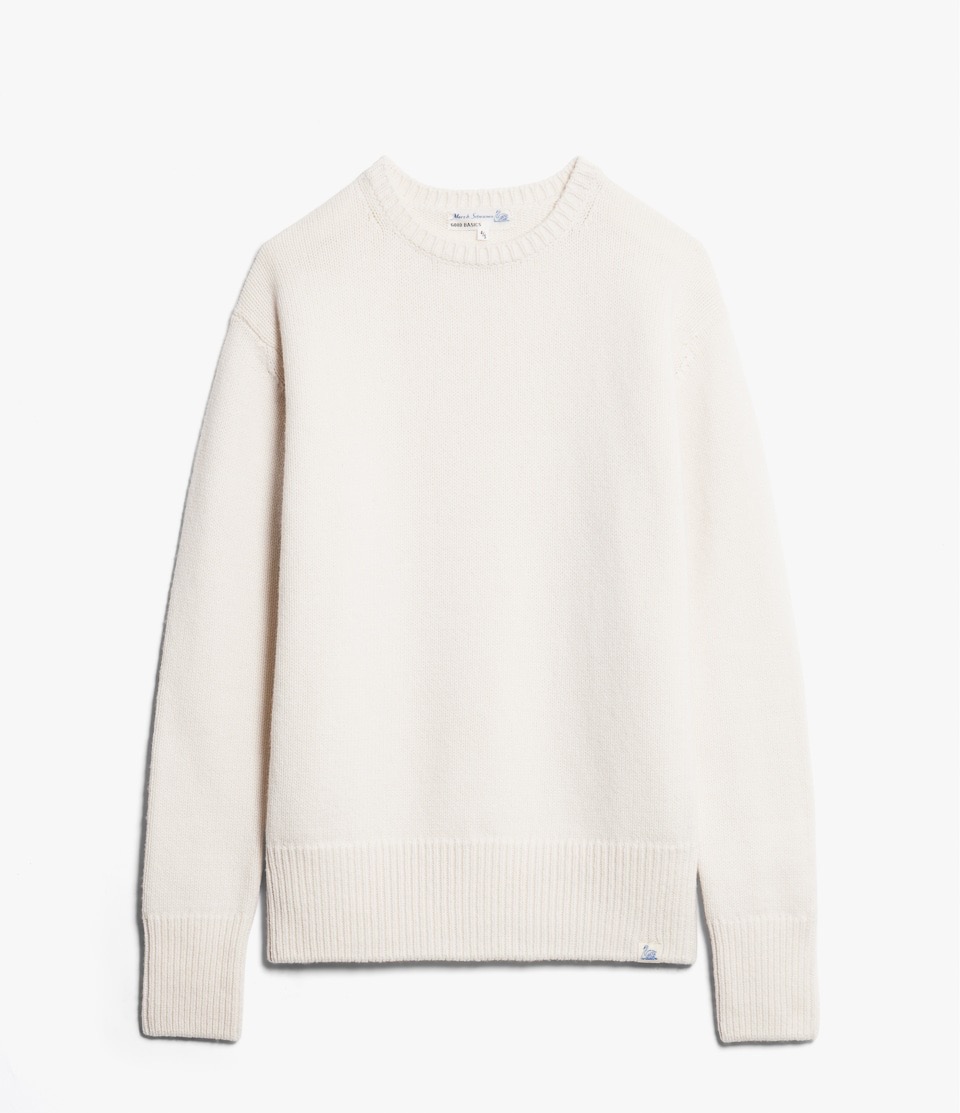 GOOD BASICS | LOCC01 pullover, merino wool-cashmere blend, relaxed fit

02 | nature
220,00€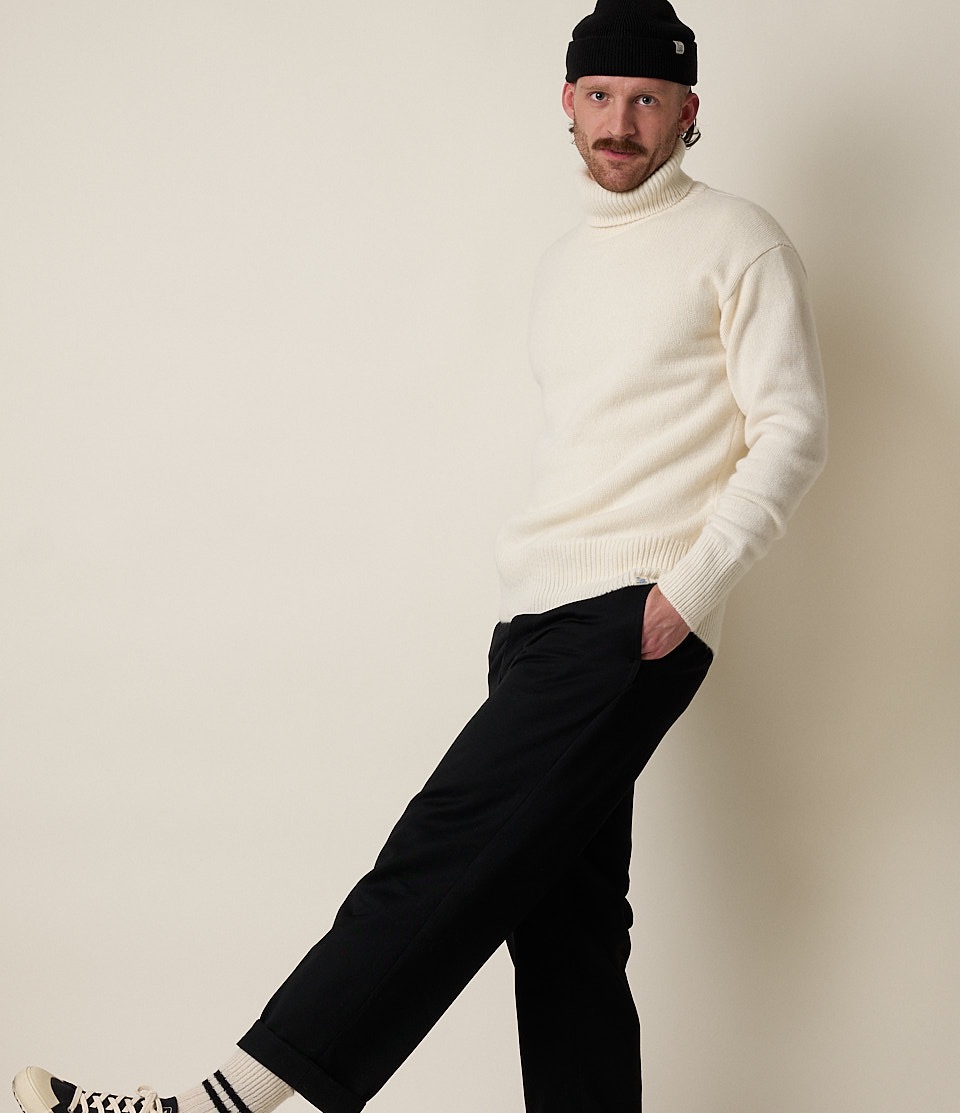 GOOD BASICS | LOCT01 turtleneck pullover, merino wool-cashmere blend, relaxed fit

02 | nature
220,00€