Looking good every day, feeling good every time, and going with everything: The sweatshirt is a true mainstay throughout the year and is especially popular when the temperatures slowly begin to drop.
But what style to go for? Here is a little overview, providing details on each piece's history and guiding you through all the good styles to layer up your cool look. The range covers all bases, from the classic crew neck to half-zip sweatshirts to relaxed hoodies.
Either authentically loopwheeled in Germany or sustainably sourced in Portugal: All the styles assure best comfort thanks to the high-quality natural materials and convince with their versatility and longevity. So find your new favorite in which you'll always look and feel good!
Crew neck sweatshirts
After making its debut in the 1930s as a more comfy alternative for the woolen uniforms used for sports back then, the classic crew neck sweatshirt quickly became a staple piece for all occasions and is indispensable today.
How good these are? Thanks to the all-organic cotton and characteristic details such as the triangular inserts, these honestly crafted sweatshirts have all it takes to become your new favorite. The experts from New York Magazine's The Strategist and Gear Patrol agree – and we are thankful for that!




Zipper sweatshirts
We like to zip our styles up with temperatures dropping to get comfy, snug, and brave the cold! But have you ever wondered where the origins of the zipper are?
While the first designs appeared in 1893, it wasn't until 1917 that the zipper as we know it today came across. By the 1960s, several styles had zippers on them, making the pieces easier, more comfortable, and with its zippers even cooler. Open, closed, or casually layered: With these styles made of all-organic cotton, you surely look and feel good every day.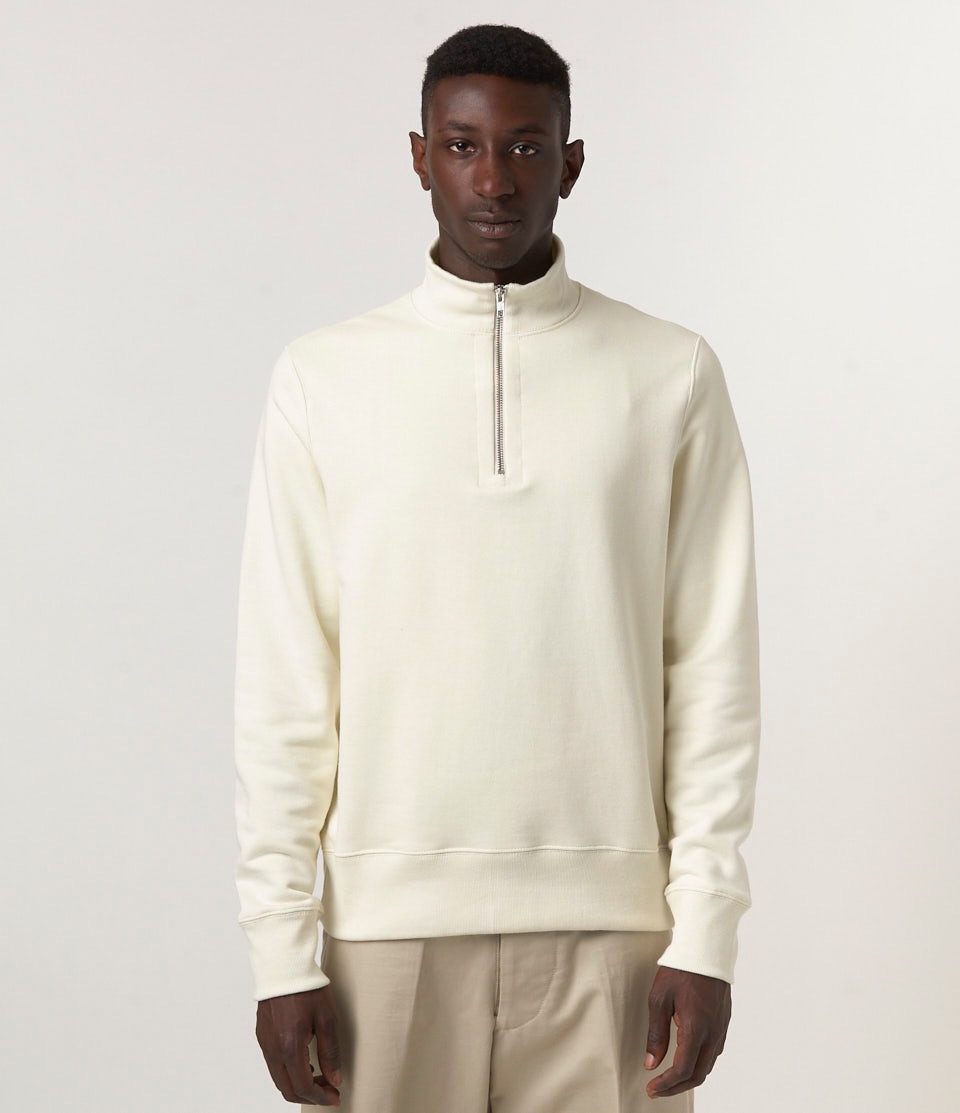 GOOD ORIGINALS | 343Z loopwheeled half-zip sweatshirt, 12oz, classic fit

04 | oat
174,90€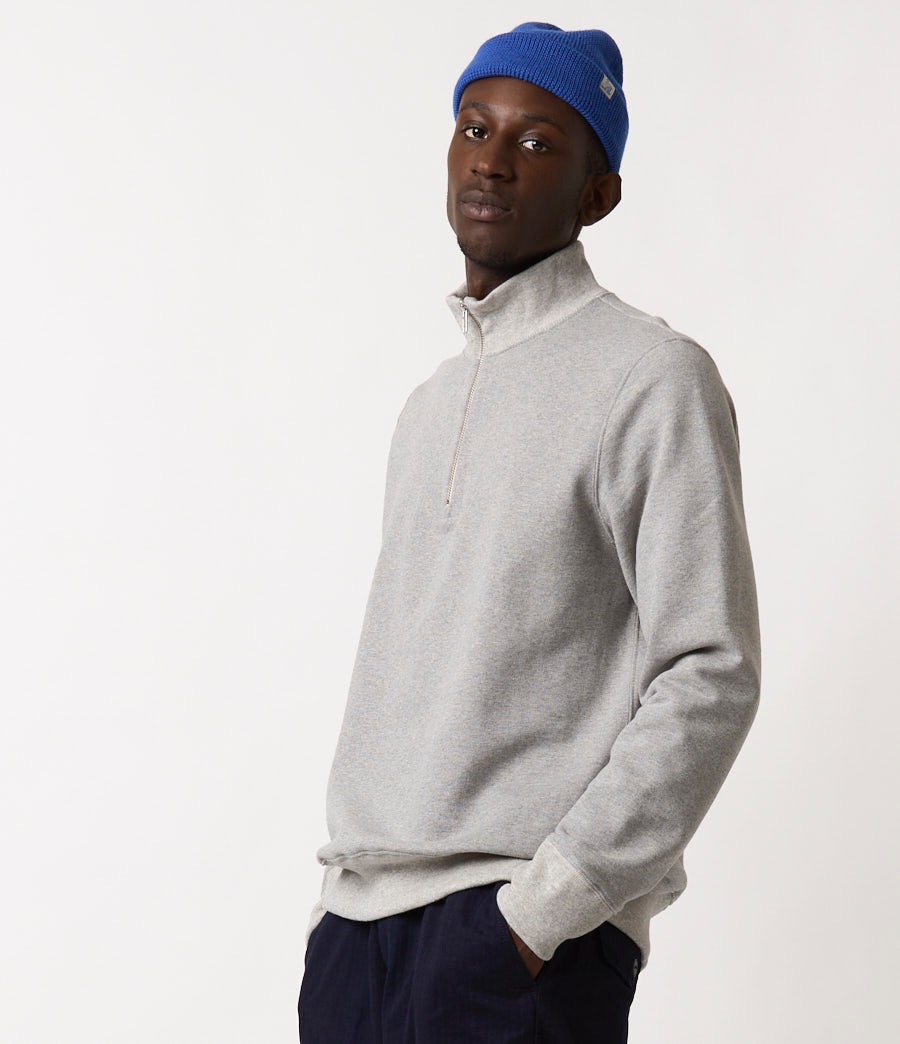 GOOD ORIGINALS | 343Z loopwheeled half-zip sweatshirt, 12oz, classic fit

80 | grey mel.
174,90€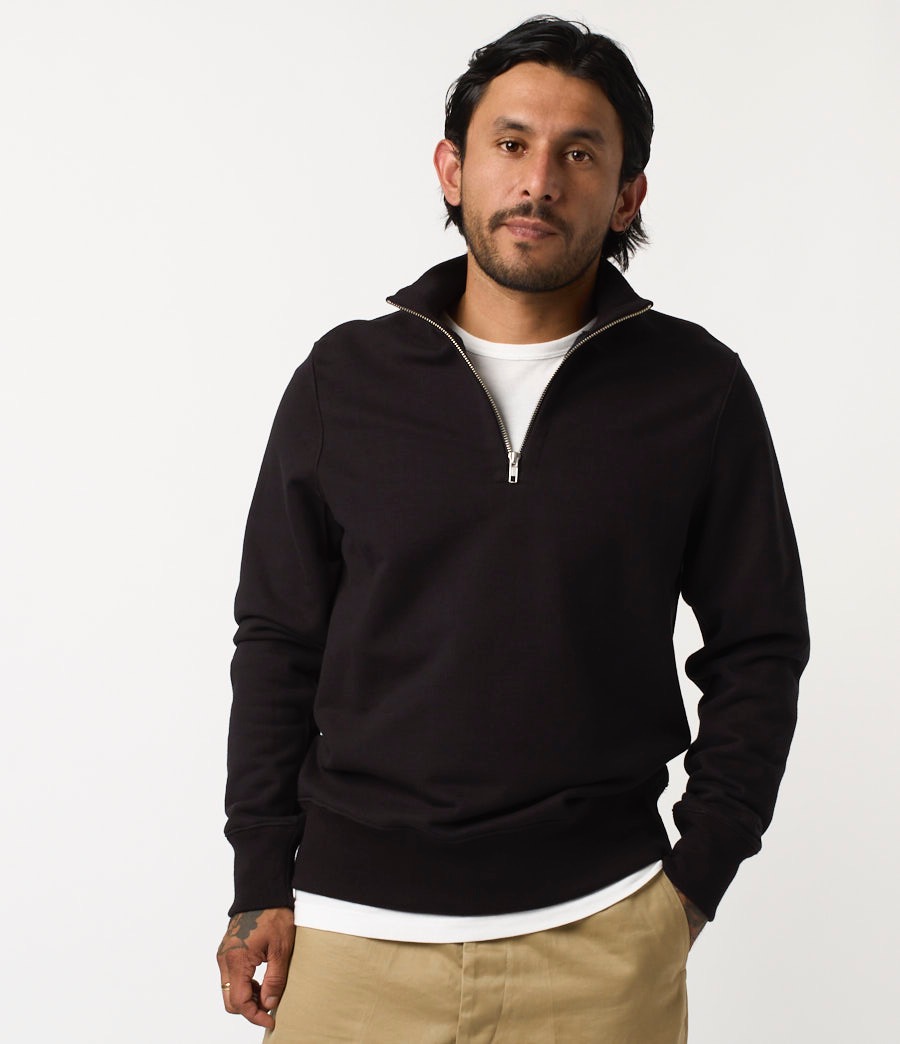 GOOD ORIGINALS | 343Z loopwheeled half-zip sweatshirt, 12oz, classic fit

99 | deep black
174,90€
Hoodies
Like classic sweatshirts, the hoodie is a just as storied piece: It was initially made to keep New York's warehouse- and streetworkers warm during the chilly winters of the 1930s and quickly adapted by athletes alike before becoming the symbol of easy-going style that it is today.
Made of all-organic cotton and equipped with thoughtful details, these hoodies add an extra dose of coolness to every look and are perfect for both easy layering looks and cozy days on the homey sofa.