MERZ B. SCHWANEN X BLUE PRINT AMSTERDAM
We're proud to introduce our new collaboration: Merz b. Schwanen teamed up with the talented team of Blue Print Amsterdam!
Real natural indigo pieces – a range of unique basics. Ready for a special surprise and a textile "blue chip"?
Dive into the blue and explore this exciting collaboration. Driven by the shared passion for craftsmanship, this limited-edition collaboration combines the two brands' core values: Accurate elaboration with prime pristine indigo and crafting high-quality, timeless garments.
Plain white textiles being dipped over and over again in the deepest of blue colors: Coming from the leaves of the plant Indigofera suffruticosa which is rich on the colorant indigotin, only top-notch indigo is used for the treatment of these unique garments.
Whether you opt for a timeless T-shirt or a classic henley: Each of it is an inimitable piece, not only regarding the style but also the coloration
Blue-blooded
Each garment is ennobled by being hand-dyed with high-quality natural indigo from Central Africa!
This treatment makes every piece a true one-of-a-kind garment with its very own coloring.

blue printamsterdam and the boro atelier
The atelier, founded by Celia Geraedts, is specialized in putting traditional crafts in a new daylight.
Expanding the capacity, Blue Print Amsterdam launched The Boro Atelier with a social partner. Not only being able to hand-dye the pieces in a higher quantity, but also doing something good with each of it.

How? Supervised by Celia, all team members of the Boro Atelier involved in this exciting collaboration, are helped into a brighter future. For example, refugees being taught the Dutch language by a certified teacher along the way.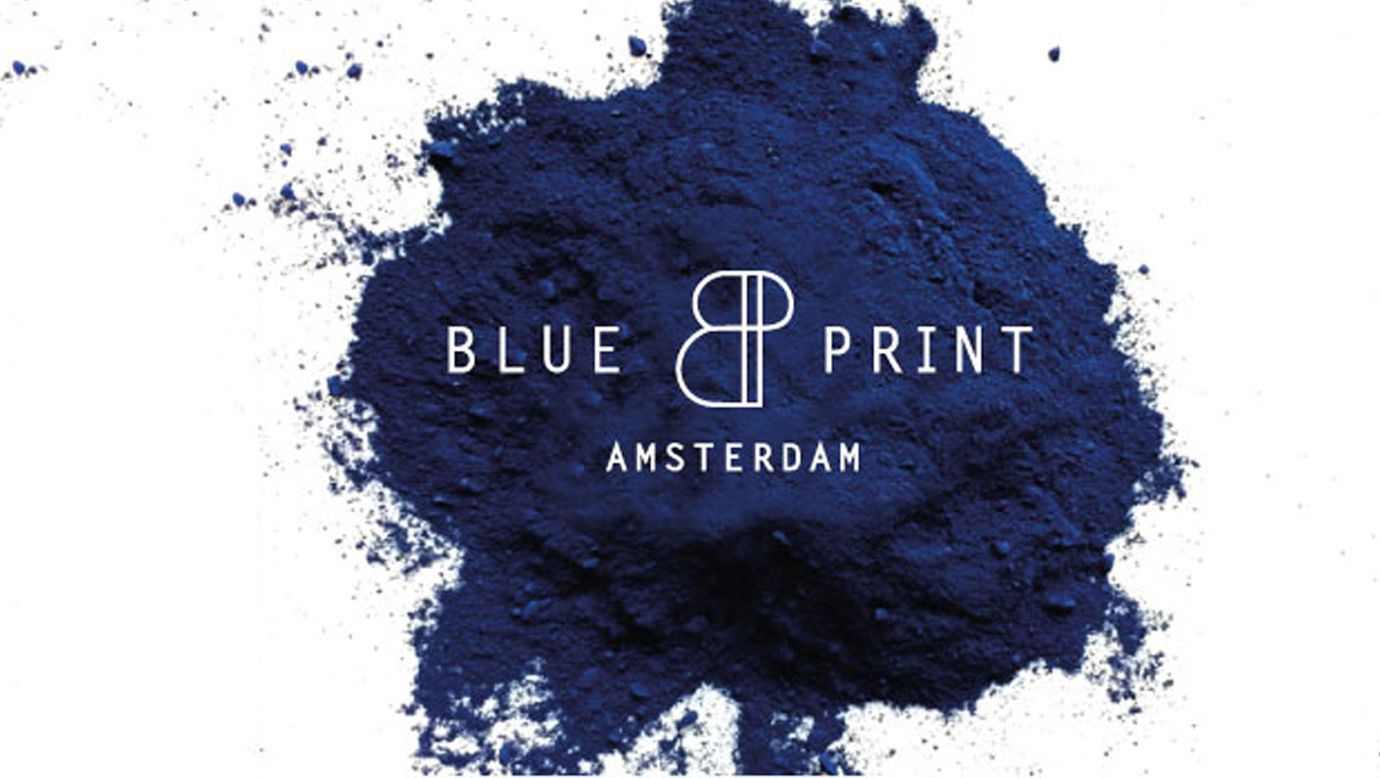 Care tips:
You can wash this garment in the washing machine at 30 degrees, preferably separately or with other blue items. Slight color bleeding is to be expected.

If you want the garment to keep hold of as much indigo dye as possible, bathe it overnight in a bucket filled with 1/2 water and 1/2 household vinegar. We wish you a longlasting pleasure in your Merz b. Schwanen garment.