zooming in on maco-imit

Novelty fabric or elaborate emulation? Well, actually it's both!
This fabric was a true recency over a hundred years ago. Based on the top-notch cotton which finds its origins in Egypt, Maco-Imit is the reinvention of this lightweight fabric in the Swabian way. But why the imitation?
Daring to answer the question of how to have the same unique feel of the smoothest cotton and make it affordable, the manufacturers on the Swabian Jura answered it by converting an imitation into an original on its own!
egyptian mako-cotton

Known as one of the finest kinds of cotton on earth, its feel and grip are second to none.
How does that come?
The plant grows insanely long fibers which allow for spinning especially thin seams resulting in a soft, feathery material with a unique and peerless haptic.
The downside: all this make it an upscale product. In Swabian eyes, this had to change!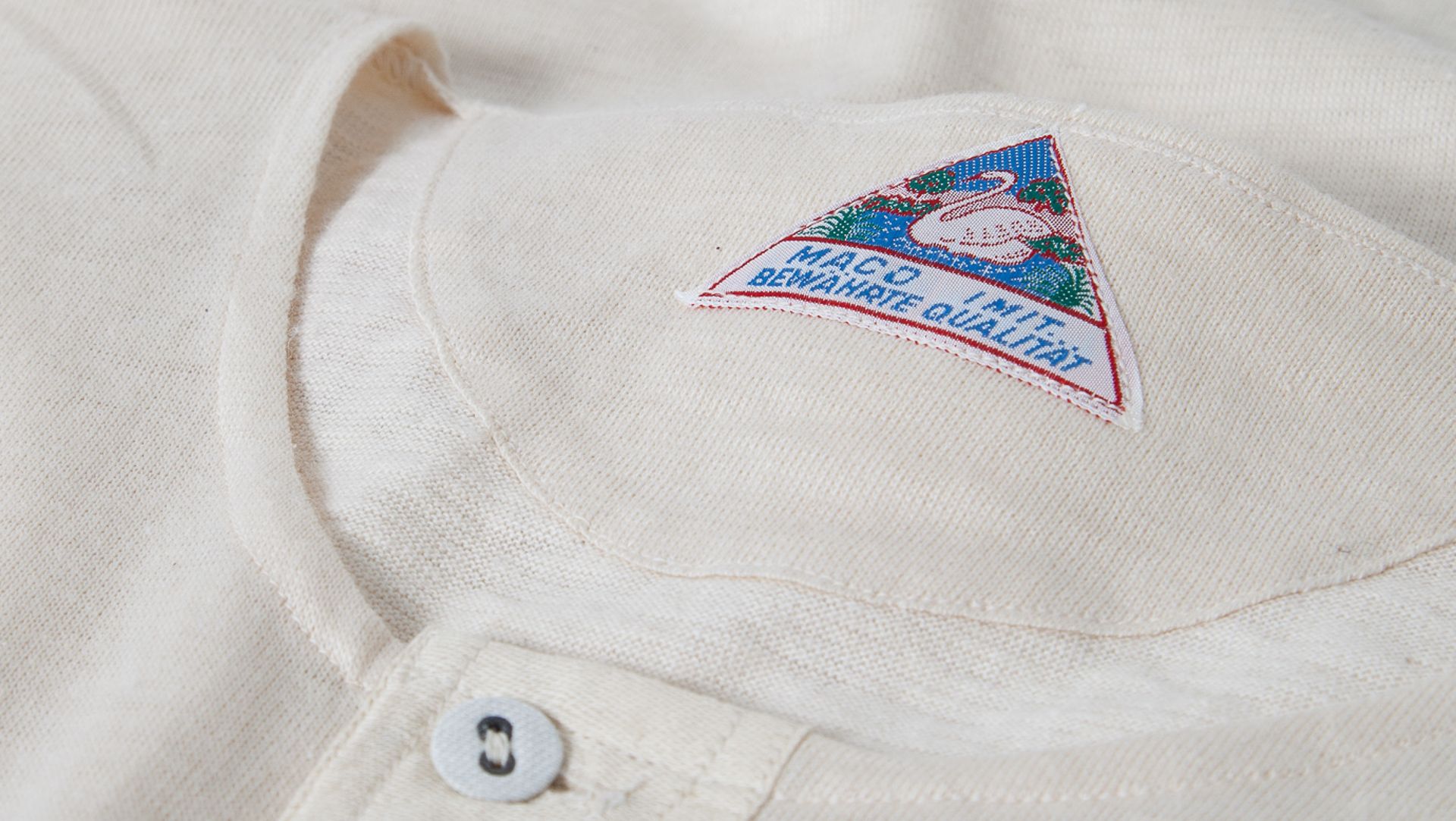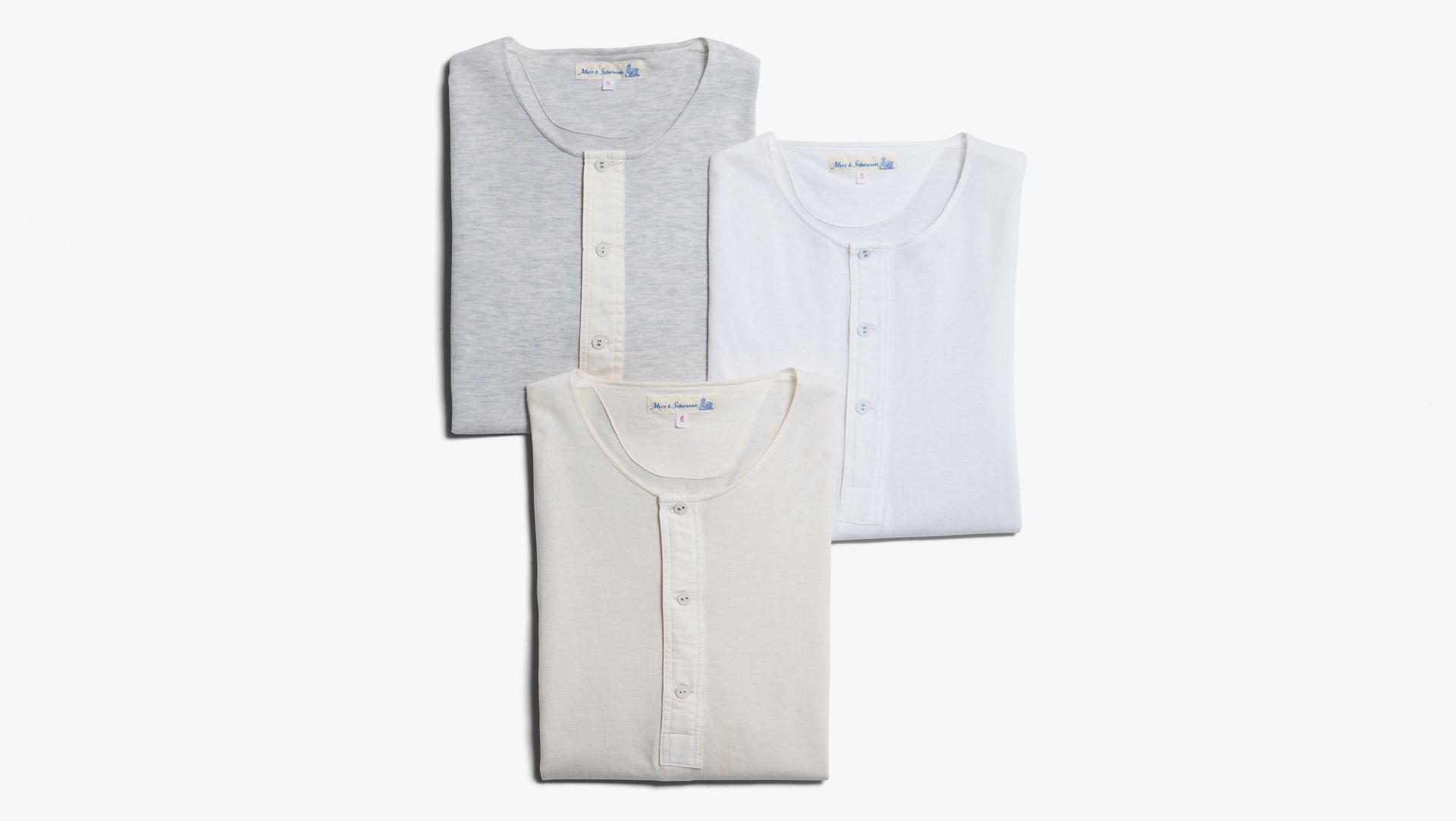 originating an imitation

Being in awe of the maco-cotton's super soft feel and special surface structure, while coevally feeling appalled by its price tag, the Swabians were driven by a unique approach: Maintaining the extraordinary quality and simultaneously downscaling its affordability. But how?
Accumulating the cotton with the natural product of viscose, the task was to find the perfect ratio of blending these two together.
After having found this particular balance of 67% cotton and 33% viscose, an original was born from the idea of imitation.
from workwear to statement piece

Having found a worker's maco-imit button border shirt from 1911 in the Merz b. Schwanen vintage archive, it was clear that this iconic piece has to live on.
The fabric still is the textile counterpart of the hard-working man but even more today: Paired with modern cuts, a wide range of classic henleys and good T-shirts lets you feel the roots of Merz b. Schwanen in an original yet modern way.