Did you start the new year well? Let's make it even better! With 2020 now in the books, an exciting 2021 lies ahead of us so let's dive right into it.
Aside from your New Year's resolutions, the new year can be seen as a blank canvas: 365 pages waiting for you to fill them out. Each day is a new chance to make it a good one. Take on every chance you get, tackle every challenge that comes your way, and paint your year according to your ideas. Your paintbrush? Nothing shorter than your wishes and opportunities.
Another kind of blank canvas? Neutrally colored styles with a timelessly cool look and an exceptional feel. These pieces provide you with calmness and let you focus on all the important things in your life.
So a good white T-shirt might not make the year perfect, but it surely makes it better. Put on your favorite style you feel good and comfortable in, and let's make 2021 truly special!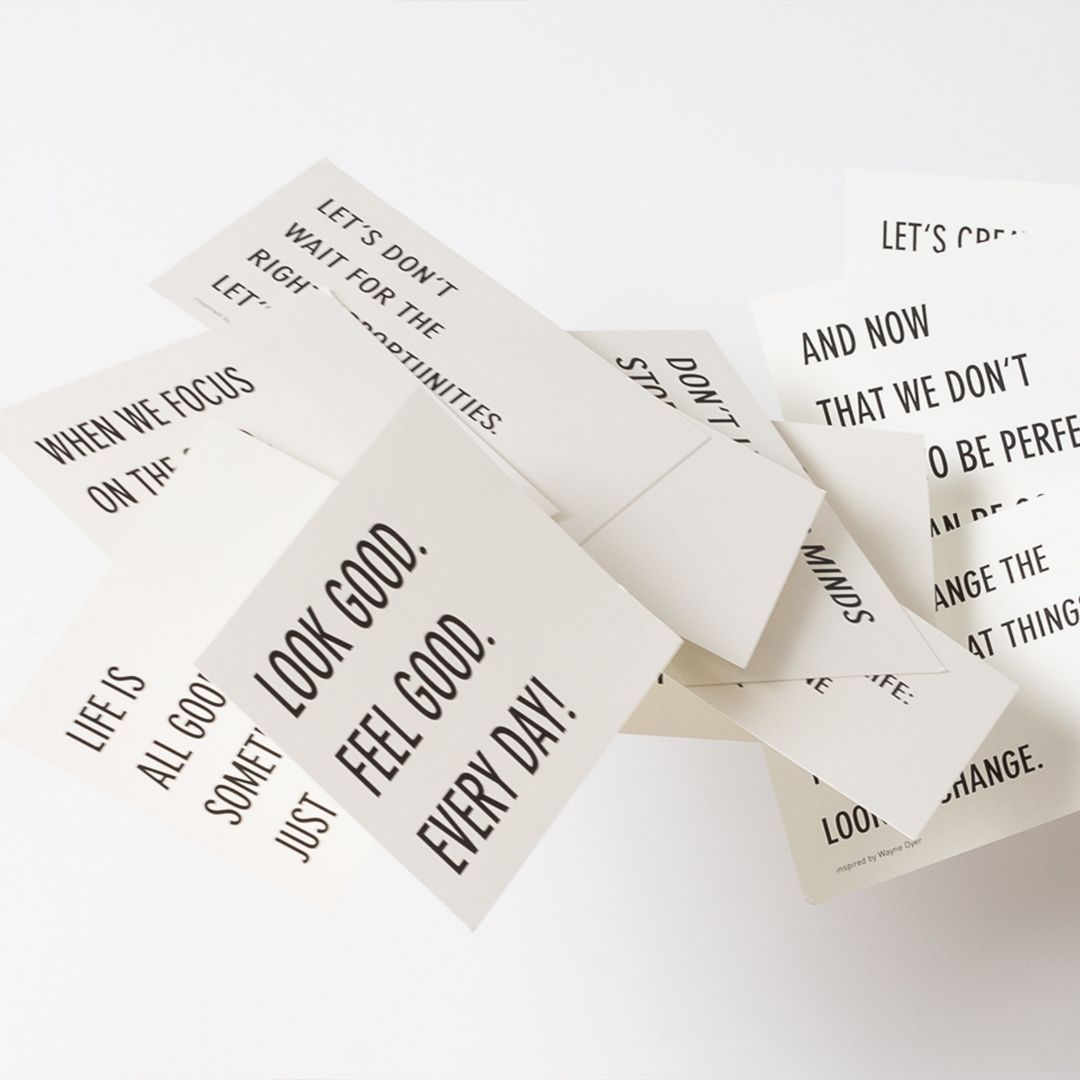 How about some motivational words for every day?
You look good today! Some kind words can change the whole day or even more.
Why not motivate yourself or your friends and family by dropping them a few lines to start the new year right? These postcards are perfect to do so!