How do you spend those hot summer days? The temperatures keep rising, and feeling the sun on your skin is a true mood-booster. Enjoying the parks, woods, beaches, and everything in between always grants a good feeling – and conveys serious vacation vibes! How about do?
Pack your favorite pieces and escape the hectic everyday life for a few days. Take time for yourself and relax. Whether you're listening to the sound of the waves on the beach, exploring your city's green spaces, or relaxing on your balcony – vacation is about calming down, and so are these easy-going styles in neutral shades.
Just like a few days off, subtle colors have a relaxing effect on our minds and make us feel at ease. So, while neutrals such as white, nature, grey mel., and deep black underline this positive state of mind, the high-quality materials assure a pleasant feeling on your skin. Moreover, thanks to their subtle yet casual appearance, these cool pieces are easy to combine and versatile to style – perfect for easy-going vacation looks.
Good days in the sun never get old, nor do these timeless styles and shades. Enjoy your summer, your holidays, and look and feel good every day!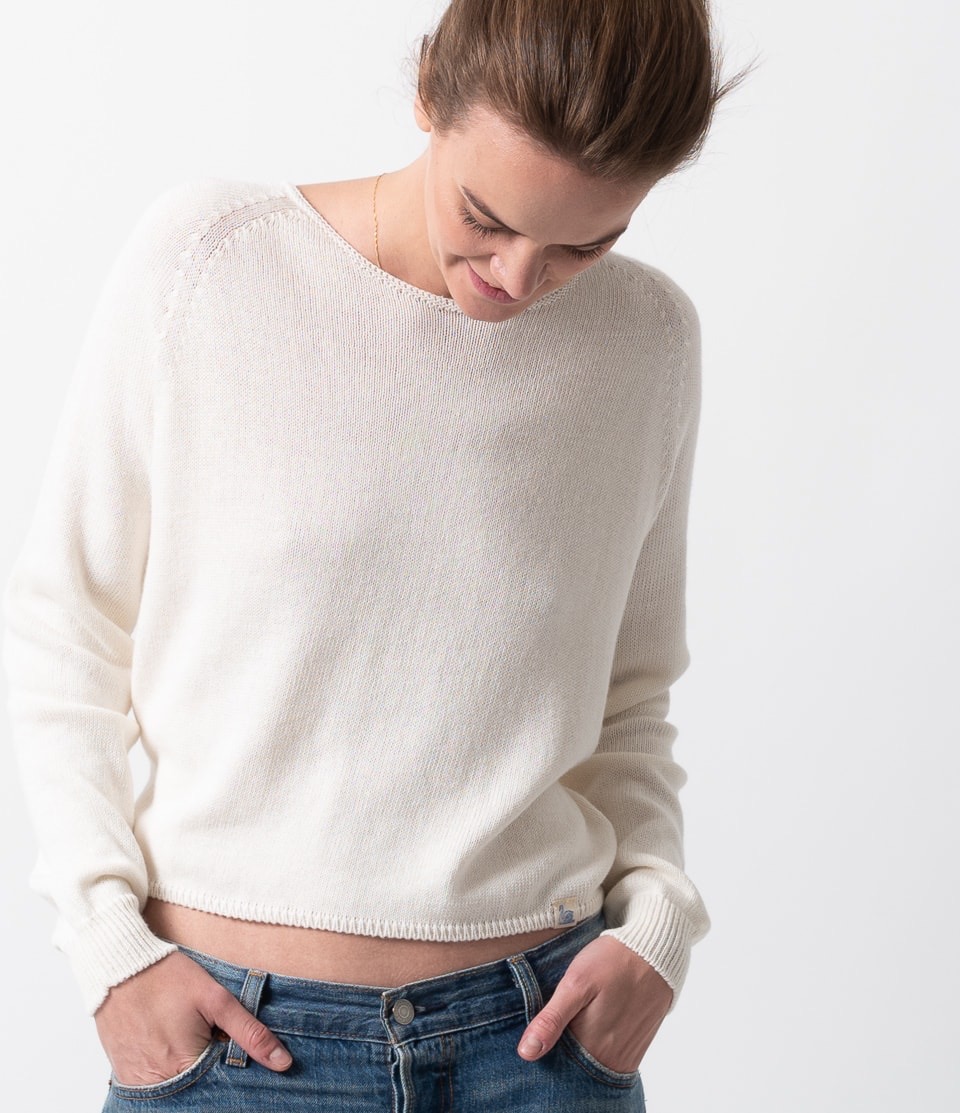 GOOD BASICS | CC21 pullover, cotton-cashmere blend, relaxed fit
02 | nature

110,00€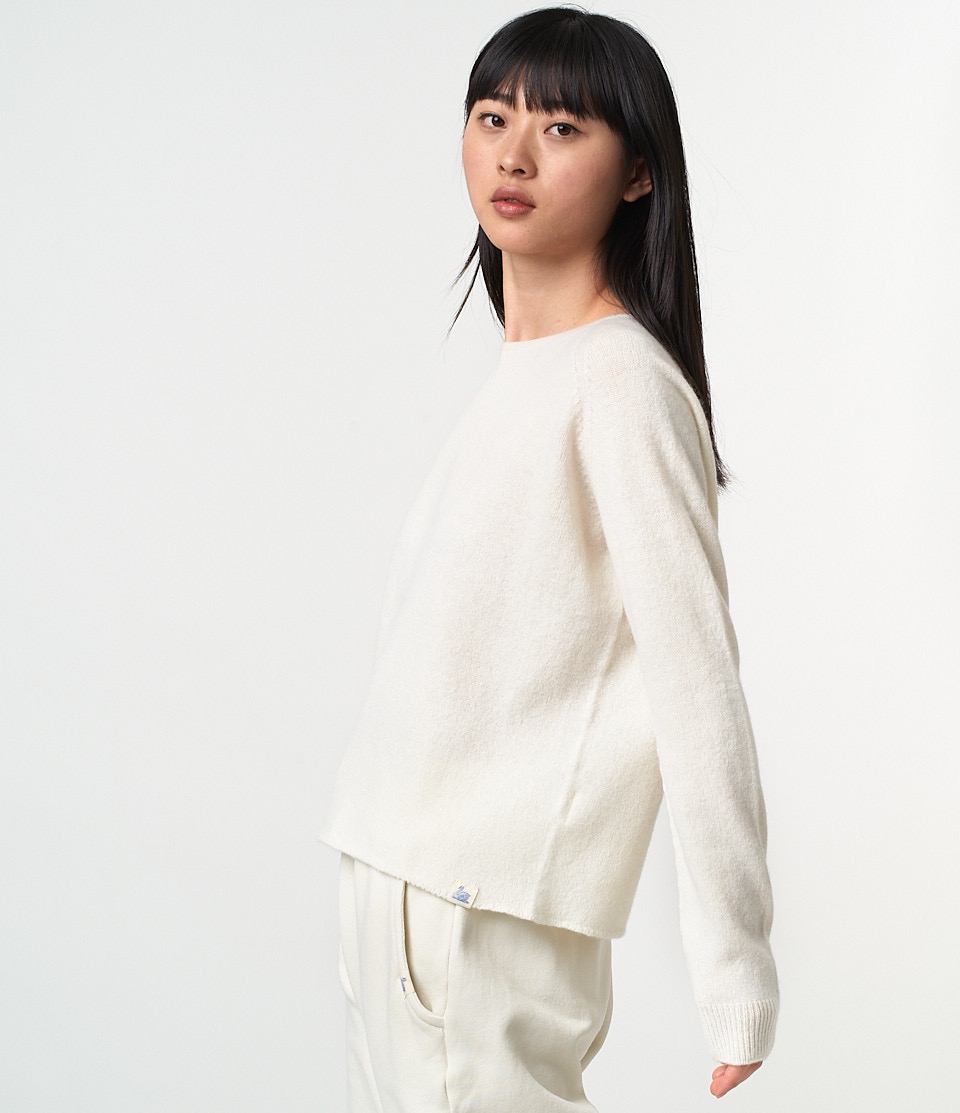 GOOD BASICS | SKCN01 pullover, merino wool-silk-cashmere blend, relaxed fit
02 | nature

130,00€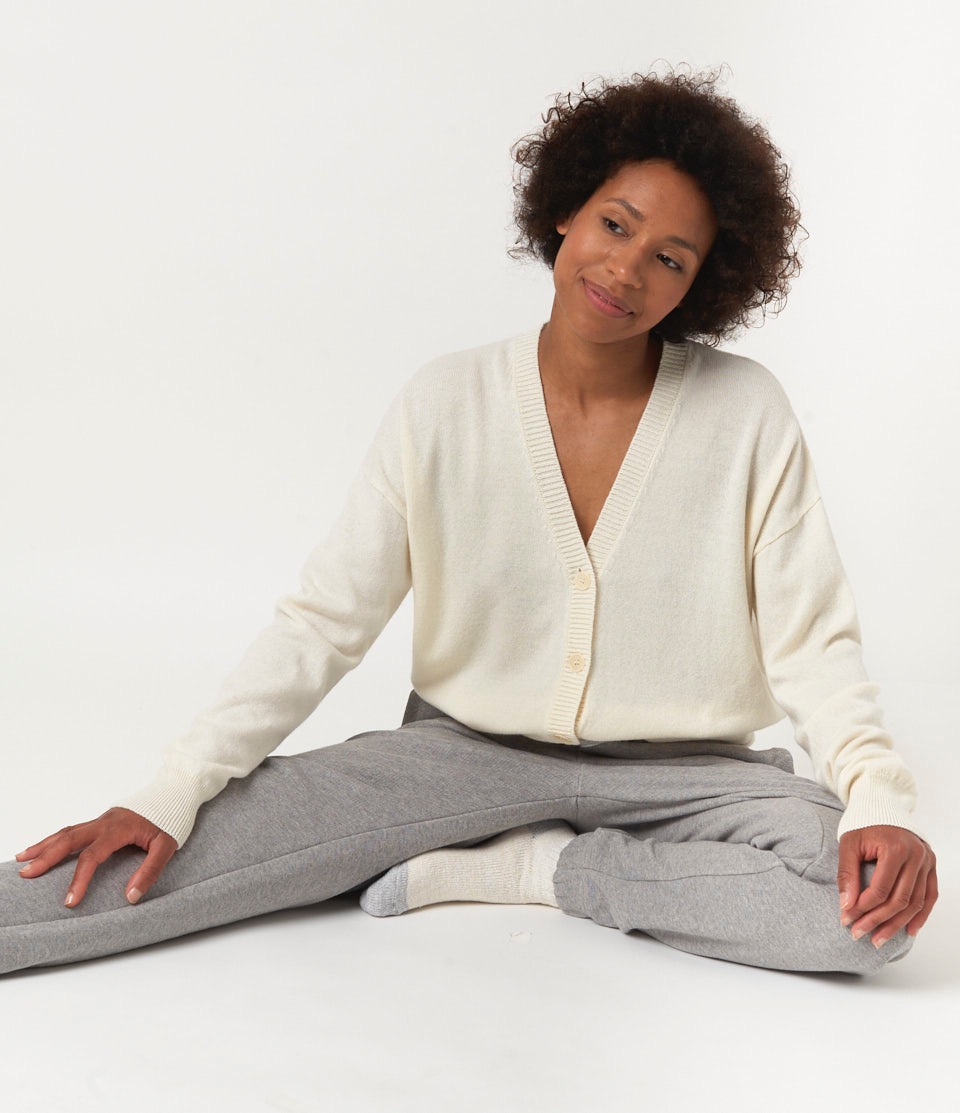 GOOD BASICS | SKCC02 cardigan, merino wool-silk-cashmere blend, relaxed fit

02 | nature

180,00€