all good! knitwear
Make yourself comfortable!
Just in time for the holidays, arguably the coziest time of the year, we got a special treat with all-new knitwear pieces that are rife with softness.
What makes these knits so soft and comfy?
Made of extra-fine cashmere, real silk, and high-quality merino-wool these knitwear textiles are as cozy as it can get. While the material-blend assures unparalleled comfort, new cuts and unprecedented silhouettes grant a cool look.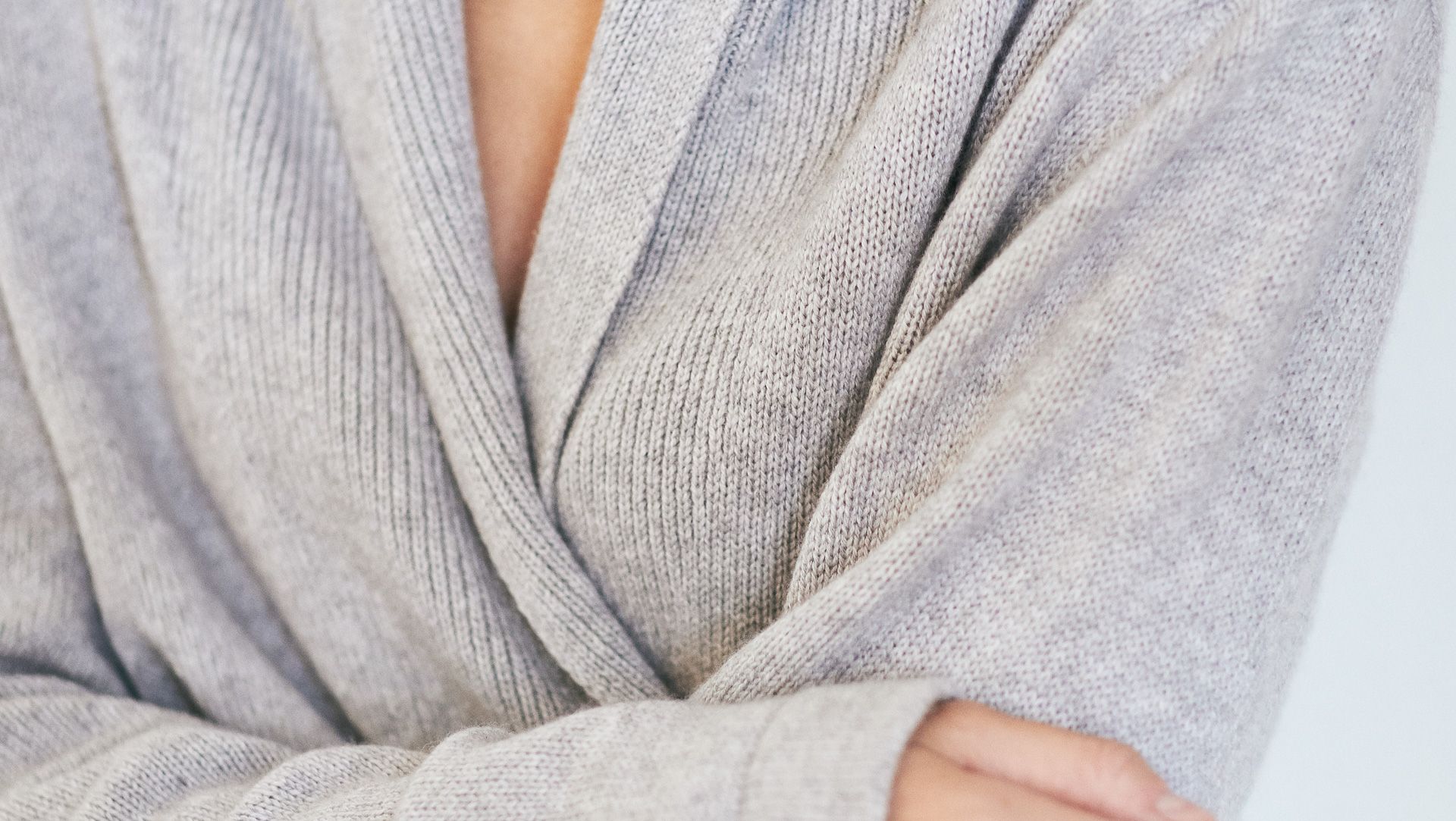 GOOD JACKEt
Nothing says cozy quite like the first ever Merz b. Schwanen jacket with its slightly oversized cut and dropped shoulders.
But there is even more to it: smart details such as cool front pockets and the easy-going shawl collar add to the relaxed appearance of both the jacket and yourself.
good pants

These comfy pants sport a relaxed fit which invites to do exactly that — to relax.
Whether you settle back on your homey sofa or decide to leave the house: this is the go-to piece which lets you feel comfortable in style.
So it doesn't always have to be a good T-shirt. Obviously, knitwear can also be ALL GOOD!