Originally opening its factory doors in 1911, many has changed for good during the last 110 years for Merz b. Schwanen – but a lot still lasts to this day. Wondering what it is? It's the inimitable production on original loopwheelers from the years between 1889 and the 1960s. This core is still the same as it was over a century ago.
Still being the cornerstone of our German production site, these rare machines are the only German loopwheelers worldwide and therefore indeed something special, and this is mirrored in every single loop of the high-quality fabric they warp.
By honestly manufacturing truly good originals, we're not reinventing the wheel. Instead, we loopwheel our way to cool pieces in which you look and feel good every day. Thanks to these original machines, these styles assure unparalleled comfort and unique haptics that modern machines cannot reach. You'll feel the soft yet durable touch they provide right away.
Signature, thoughtful details even add to the timelessly cool appearance of each piece. So are you looking for a style good for every occasion? These ones really are.
Stay in the loop and see and feel what's so special about these good pieces made in Germany!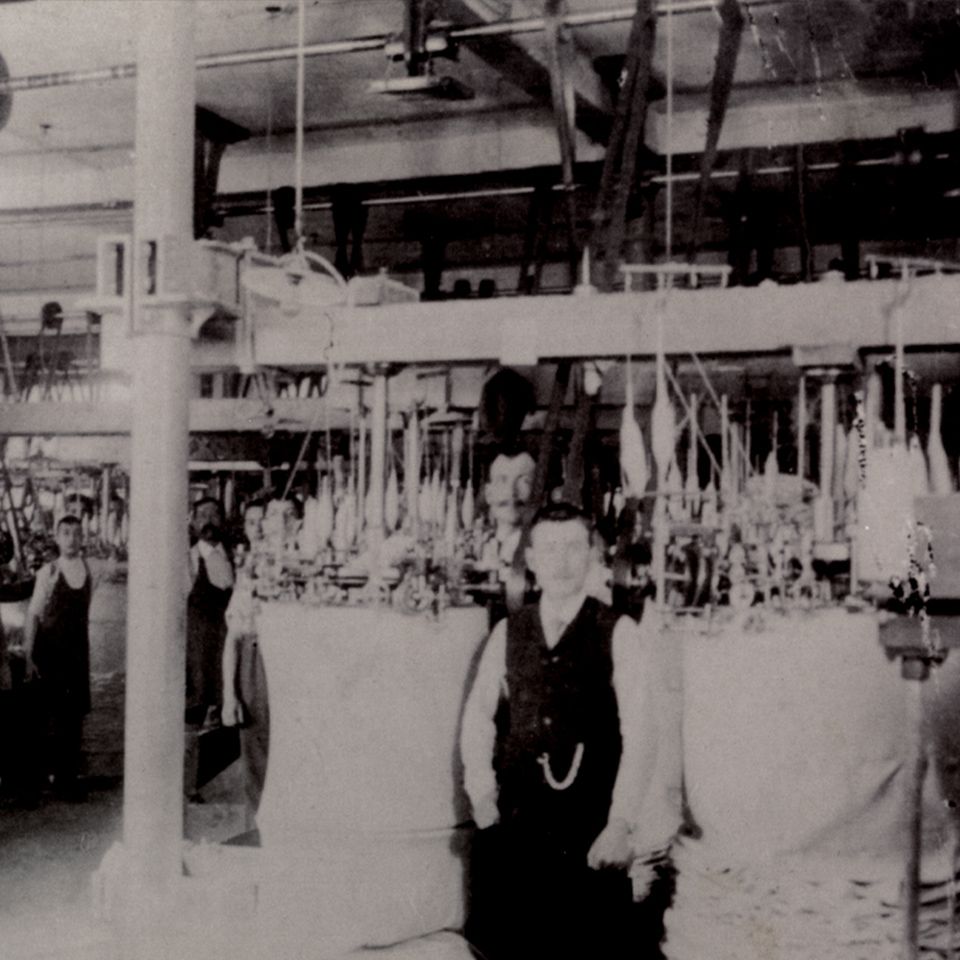 Explore our story
A fateful flea-market find of life- and business partners Gitta and Peter Plotnicki lead to them reviving the Merz b. Schwanen brand which was originally founded in 1911.
The loopwheelers still remain even today but there's a lot more to discover.
Explore their and the brand's path right here.
Wondering how a loopwheeler works?
Or just curious about the production on the Swabian Albs?
Here you go: take a look into all the aspects of the production of our GOOD ORIGINALS styles and what makes them so unique right here.