111 Years of
Merz b. Schwanen
The year 2022 is very special for us here at Merz b. Schwanen. Why? After being founded in 1911, it marks 111 years in the brand's history, meaning well over a century of experience making high-quality and truly timeless garments.
One hundred years later, in 2011, the current owners, Gitta and Peter Plotnicki, took over and revived the brand. Continuing the brand's story with honest craftsmanship and authentic manufacturing methods, they combined it with their vision and expertise.
While the brand has always been known for unique fabrics, exceptional quality, and reliable products, this image has been enhanced over the past 11 years by the aspiration and confidence of Gitta and Peter. Carrying on with the timeless design and emphasizing the exclusive use of natural, organic materials takes the brand a step further. Everything is created with respect to the brand's heritage, and following the sustainable approach they always had in mind.
So, from 1911 to 2022, we celebrate two milestones: the 111-year anniversary and 11 years with Gitta and Peter. Celebrate with us!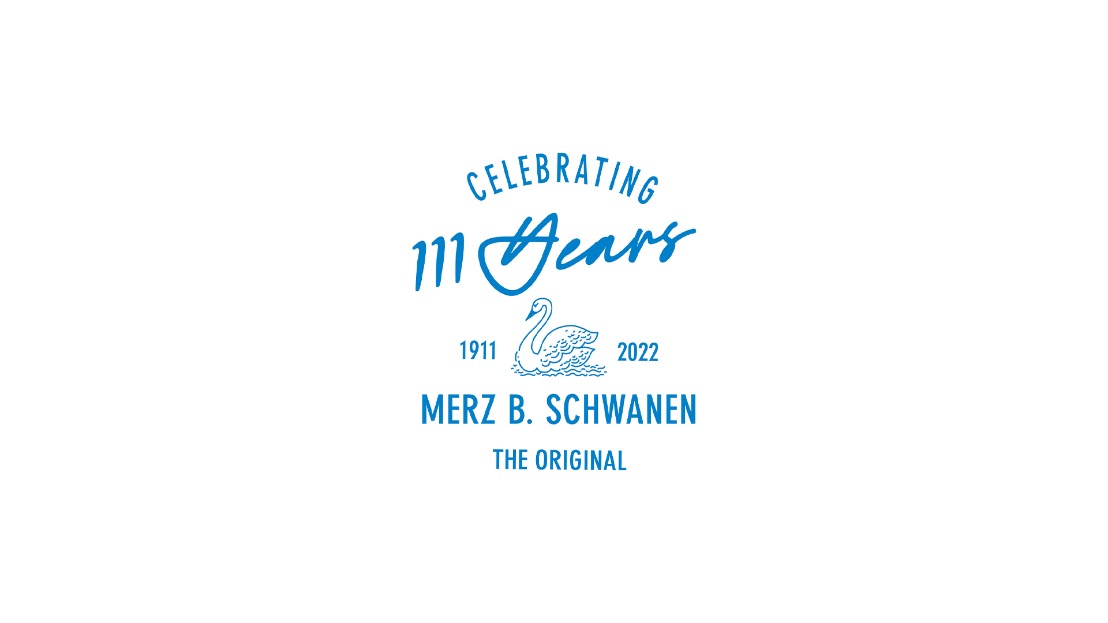 Get your own piece of the Merz b. Schwanen history
In order to celebrate the brand's 111th anniversary and commemorate this milestone, we crafted two unique and special T-shirts.
Each one is loopwheeled in Germany and receives a high-quality screen-print either on the front or back.
You want to get your hands on one of these? These one-of-a-kind styles are now available to pre-order* online or directly at our berlin flagship store until November 30th, 2022.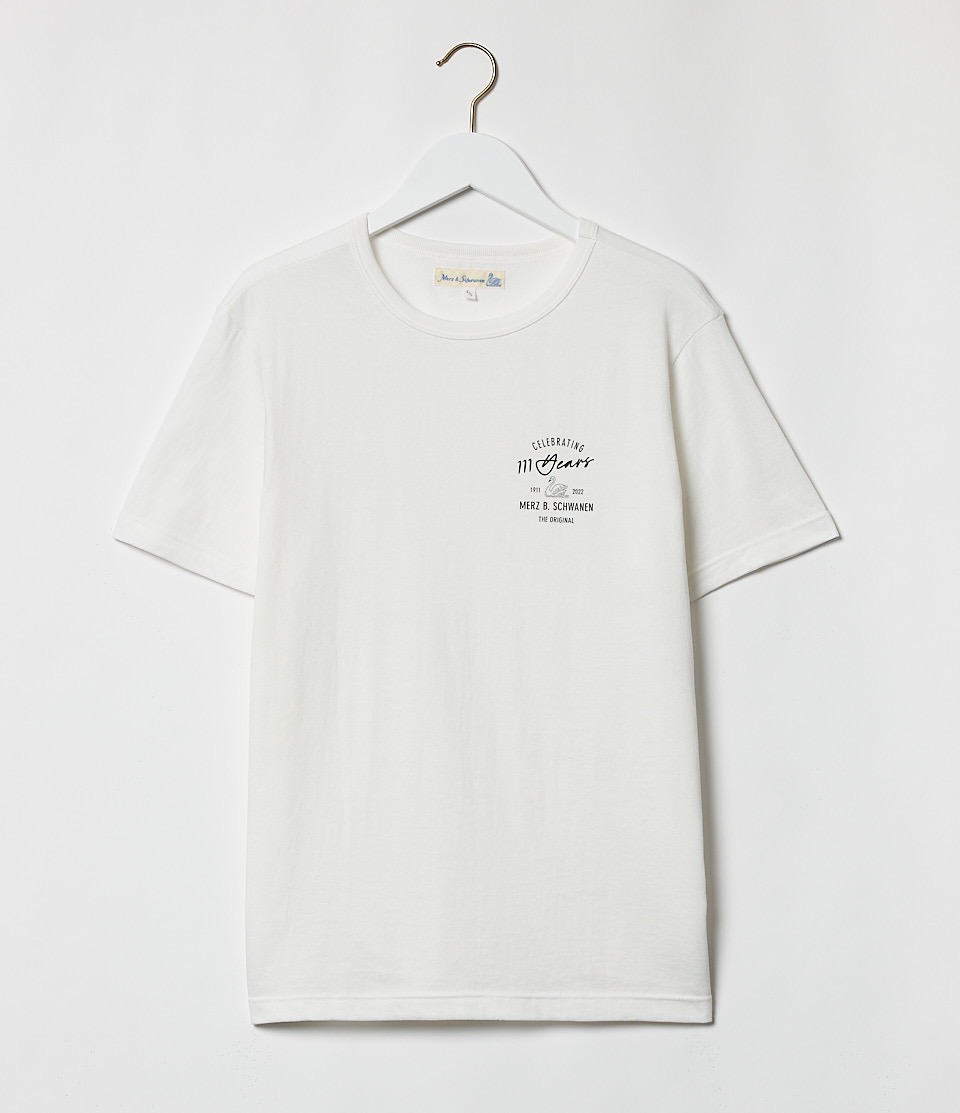 GOOD ORIGINALS | 1950s111 loopwheeled T-shirt, 8,6oz, classic fit

01 | white
54,90€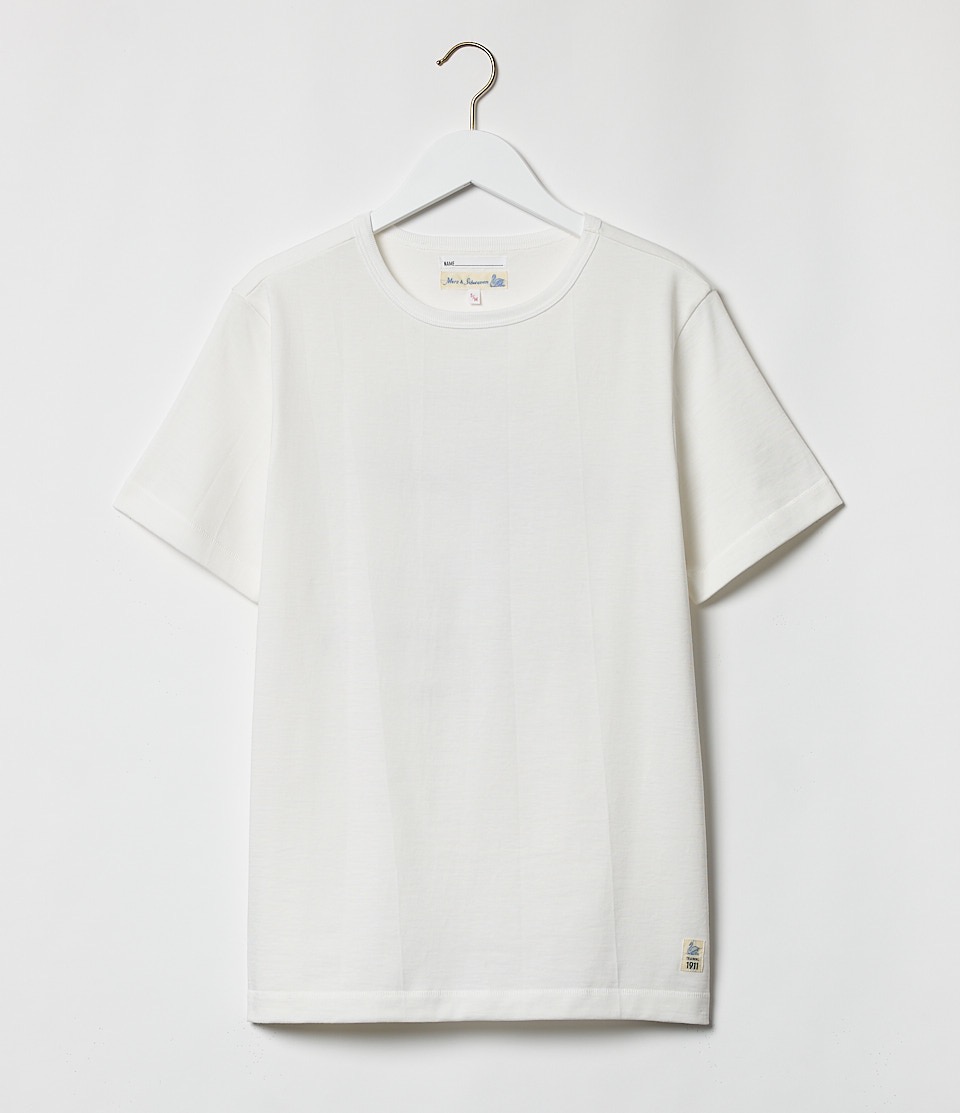 GOOD ORIGINALS | 215111 loopwheeled T-shirt, 8,6oz, classic fit

01 | white
74,90€




The All-time Favorites
No print, but the same high-quality materials, thoughtful details, and timeless design as always.
These cool pieces are your good companions in every good moment.