Always remember: there's only one you! You are an original, you are unique! So why not display your authenticity with these original and classic styles? These new loopwheeled pieces reflect exactly this uniqueness. Curious? Good, so here you go!
Made on our original loopwheelers in Germany, we bring the unparalleled comfort and haptics of our classic styles to you. Thanks to an updated shorter cut, these all-time favorite pieces assure a cool boyfriend look while keeping a feminine attitude.
But what's so special about these loopwheeled fabrics? The fabrics coming from our original loopwheelers have such a unique feel and vintage look modern machines simply cannot reach. By putting very little tension on the yarn, the result is incredibly soft yet durable. Small irregularities within the fabric even add to the authenticity and characteristics of each piece. Each one is an original.
If you want to look and feel good every day – these are the perfect styles. Feeling good and at ease lets us be our very best. Then we can be truly original, right?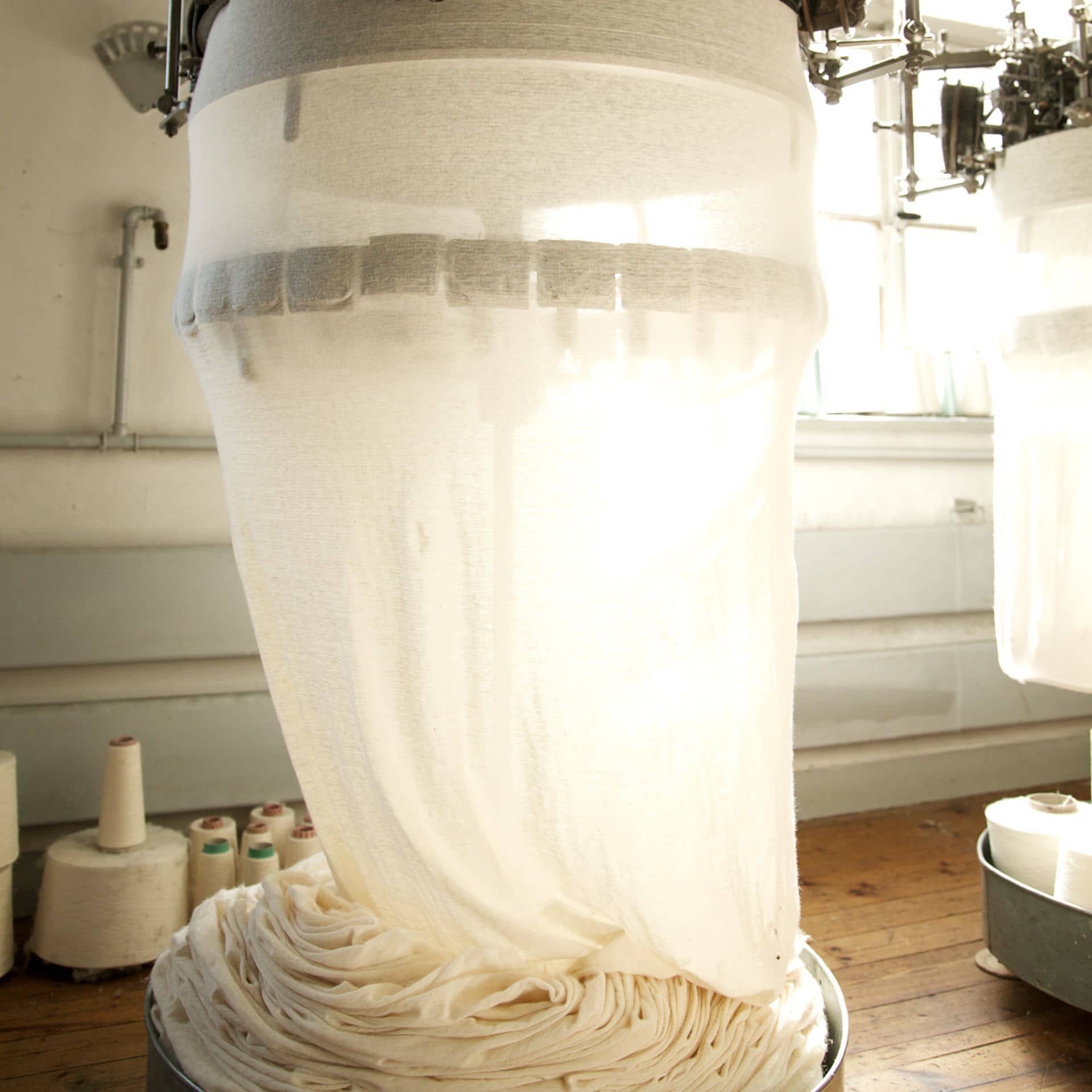 Wondering how a loopwheeler works?
Or just curious about the production on the Swabian Alb?
Then here you go: take a look into all the aspects of the production of our GOOD ORIGINALS that make them so unique.
How about some inspiration?
Follow us on Instagram @merzbschwanen and take a look at some inspiration on how to style the GOOD ORIGINALS.
Show us your looks for a chance to get featured by using #merzbschwanen.