sustainability & social responsibility
Enjoying the now and the vision of a good tomorrow? Let's not just imagine a good future, let's do something!

Common sense for us: Sustainability and social responsibility – an important topic for Gitta and Peter Plotnicki personally as they both like to have a clear mind about everything they do – have been strongly implemented in our philosophy ever since the beginning of Merz b. Schwanen. The awareness even rose decades ago as it started to become more and more of a keyword across all industries.
Aiming to contribute in many ways to a greener future, all of Merz b. Schwanen do so in a more traditional way with our core values of social, ethical, and environmental responsibility which is reflected in our production choice of materials and more.
Striving for more transparency, we believe you deserve to know what and where the good textiles we make come from. Therefore, we present more than a simple statement regarding sustainability at Merz b. Schwanen, but actual evidence.
So here's how we give our best of keeping the environmental impact low while quality standards high:
good production
Centralization is one of the main focus points of our sustainable way of production. Applying for both production sides, our complete value chain is located in a radius of only a few kilometers, meaning there are obviously no great transportation ways in between. From the fabric production to coloring and finishing, all happens within this small radius. Particularly for at the German production site, the decision to have the production and warehouse close nearby was made with regard to sustainability.
This centralized way of producing textiles not only allows us to react fast but more importantly keeps the ecological footprint as low as possible.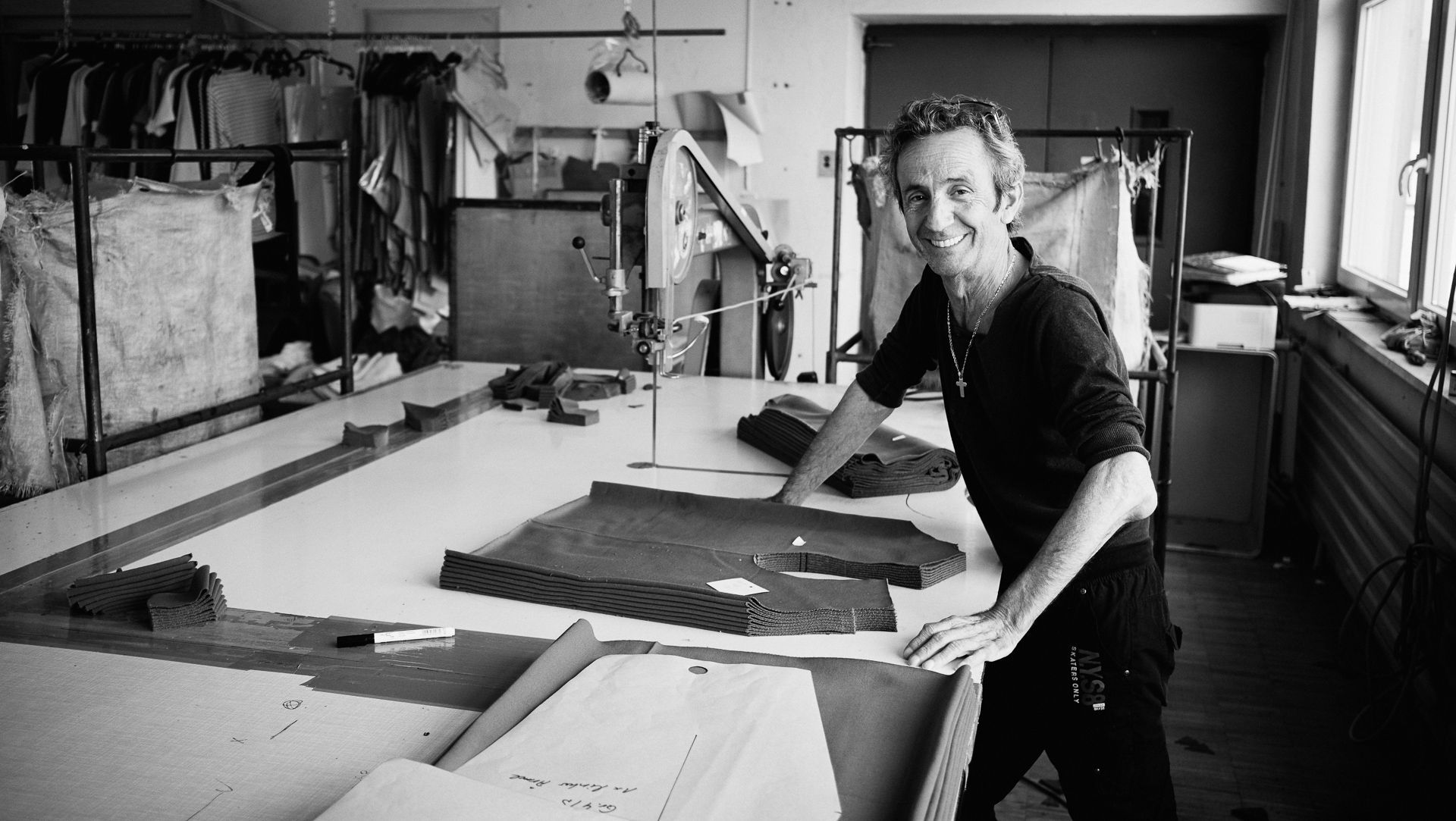 good people
What's a production without the people giving their best every day? To us, it's more than clear to set the value to safe, fair, and appropriate working conditions for all workers. Furthermore, a good working atmosphere is not be underestimated and is felt throughout all production facilities and our Berlin Headquarter.
As we choose our producers in accordance with these values, the production sites we work with all stand for the same principles as we do.
The social aspect is for example especially felt when it comes to threading the hang-tags which is made by ZAW, a service provider for people with disabilites.
good materials
One of the most important aspects when it comes to good textiles? Sure, it's the material its made of. Paying close attention to the use of natural materials such as all-organic cotton, we ensure that a socially, ethically, environmentally responsible products are an equally important concern for our suppliers as it is for us.
All materials used for manufacturing meet premium standards.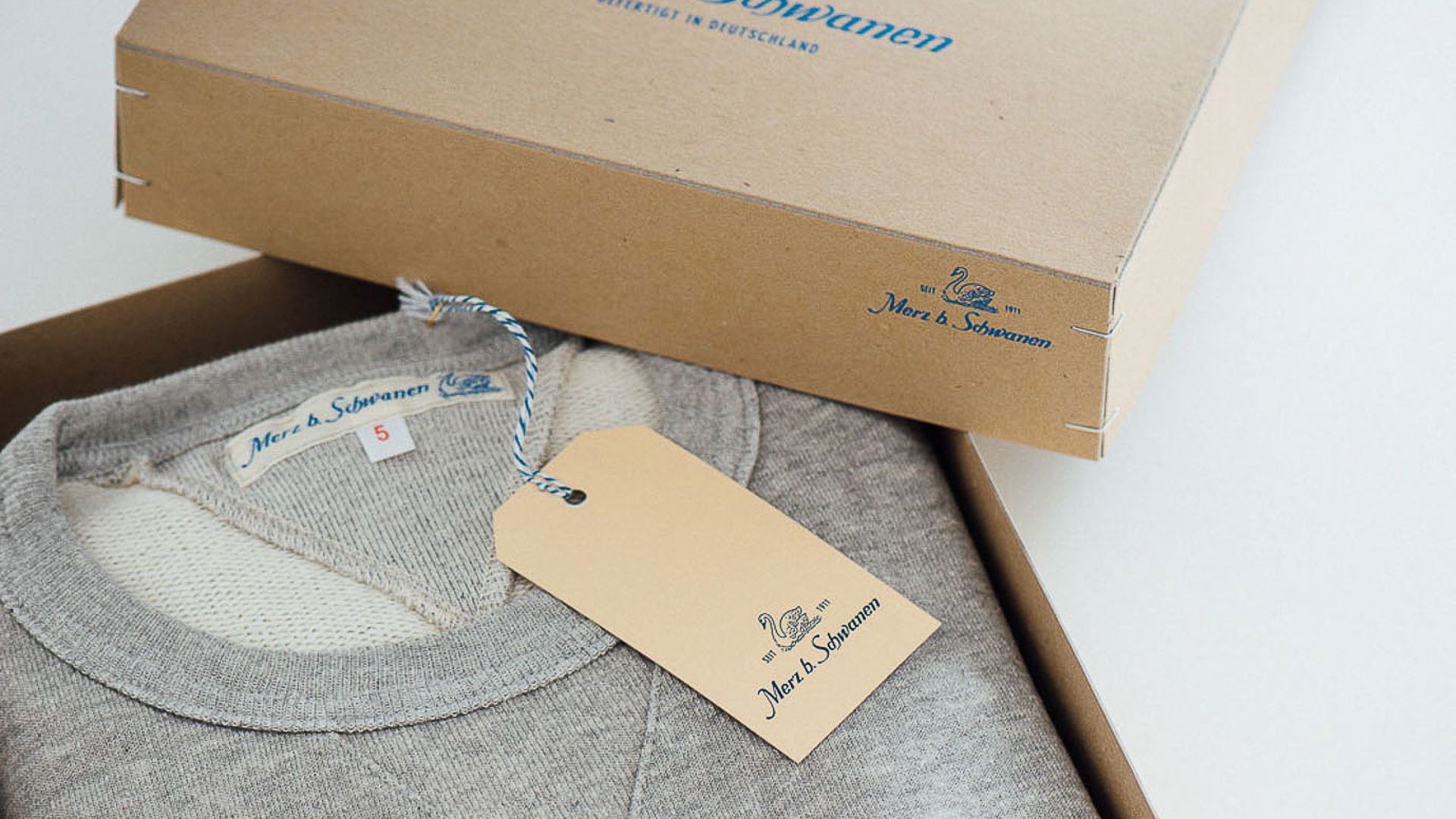 good details
It's no secret that the presentation of the of a product is one of the essential parts. But by emphasizing its appearance beyond the look itself, we still attach importance to the sustainability of all the details.
The woven neck-label, the hang-tag, and the paper box a respective style comes in are all made in Germany. The boxes are even made of recycled cardboard!
In the case of poly bags as a reasonable packaging option, we make sure that those are fully recycled and recyclable. Fun fact: Even the adhesive tape which keeps the poly bags closed matches these standards of recyclability.
and what about the loopwheeler?
The centerpiece of the GOOD ORIGINALS production is undoubtedly the original loopwheelers whose origins date back almost a century. Keep on producing ever since the loopwheelers outrun modern machines not only in terms of their lifecycle but also when it comes to energy efficiency. All loopwheelers are powered by transmission. The same small motor transmits its power to all loopwheelers, reducing the environmental footprint to a minimum.
Furthermore, the old machines not only contribute in terms of eco-friendliness but also assure pleasant working conditions to the workers. Thanks to their slowed down pace, working with these machines is comfortable as they run quietly, almost calming.
If you have any further question, we're happy to assist you. Just send us an e-mail or give us a call.