POLO SHIRT: A MODERN CLASSIC
From its roots in the worlds of polo and tennis, the classical polo shirt is a garment loaded with aspiration. Originally used by polo players during the 1920s, the polo shirt can still be a stylish attribute of your outfit thank to its timeless design. This garment definitely left a mark well beyond sports.


We rewrite history by reviving this iconic piece in our way. Maintaining common elements of the classic polo shirt like the modern buttoned collar and combine them with characteristic Merz b. Schwanen features. The easygoing fit adds a modern vibe to it while the triangular inserts under the arms assure comfort.
ALL-time star: organic cotton
Made of pure organic cotton, our polo shirts dyed, lightweight 1-thread material shines brightly not only when it comes to colors but also in terms of comfort.

So update your summer shirting with this contemporary GOOD BASICS polo shirt.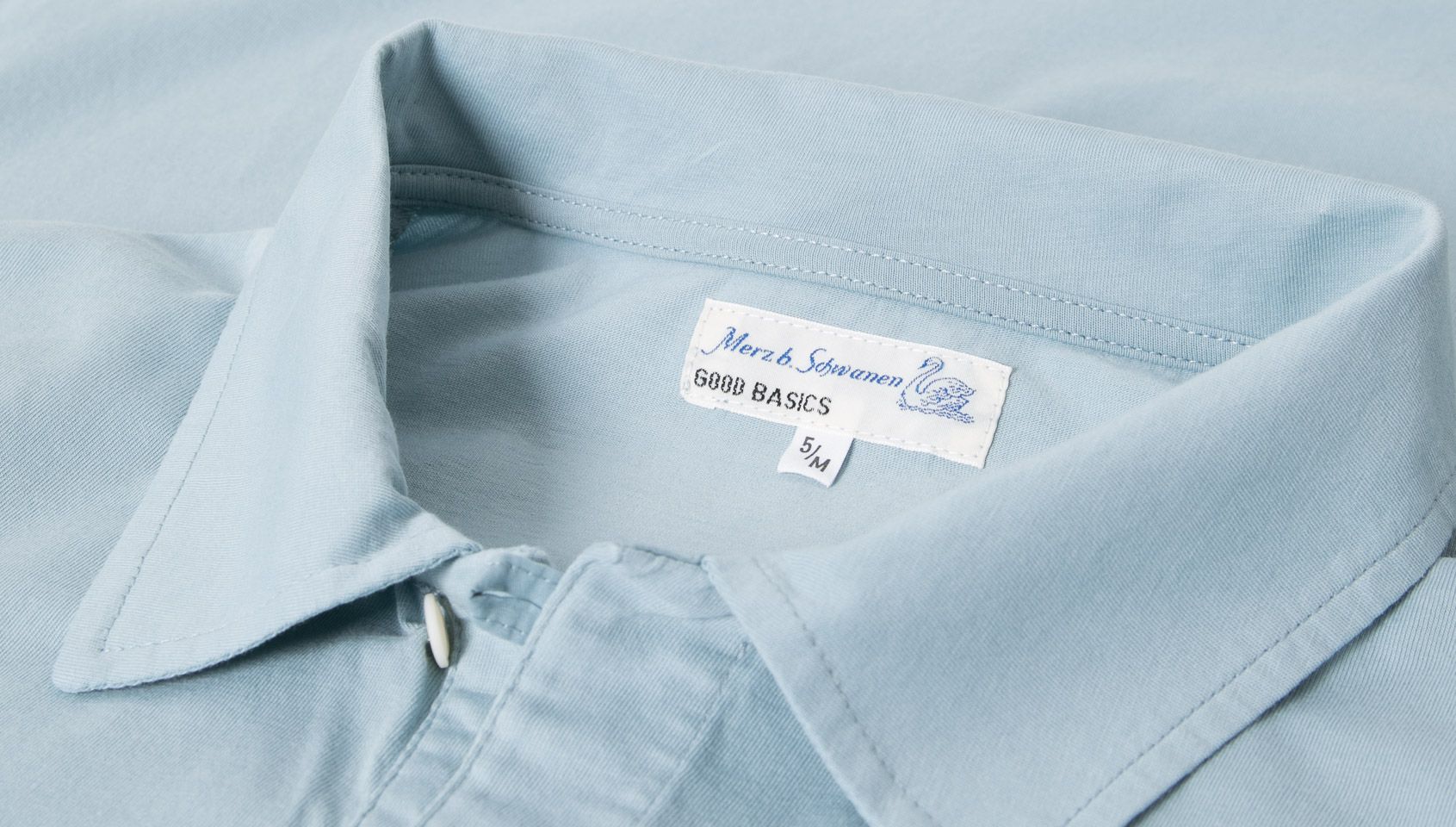 The polo shirt rose to fame quickly during the 60s.The coolest and most influential men of this era underscored their relaxed attitude even more by wearing the collared shirt. John F. Kennedy put it on while sailing on the presidential yacht, James Bond pulled it off during the chase after bad boys. The polo shirt left a mark well beyond sports.

Our polo shirts are made of 100% organic cotton, will make you feel good and comfortable and complement your spring outfit for sure!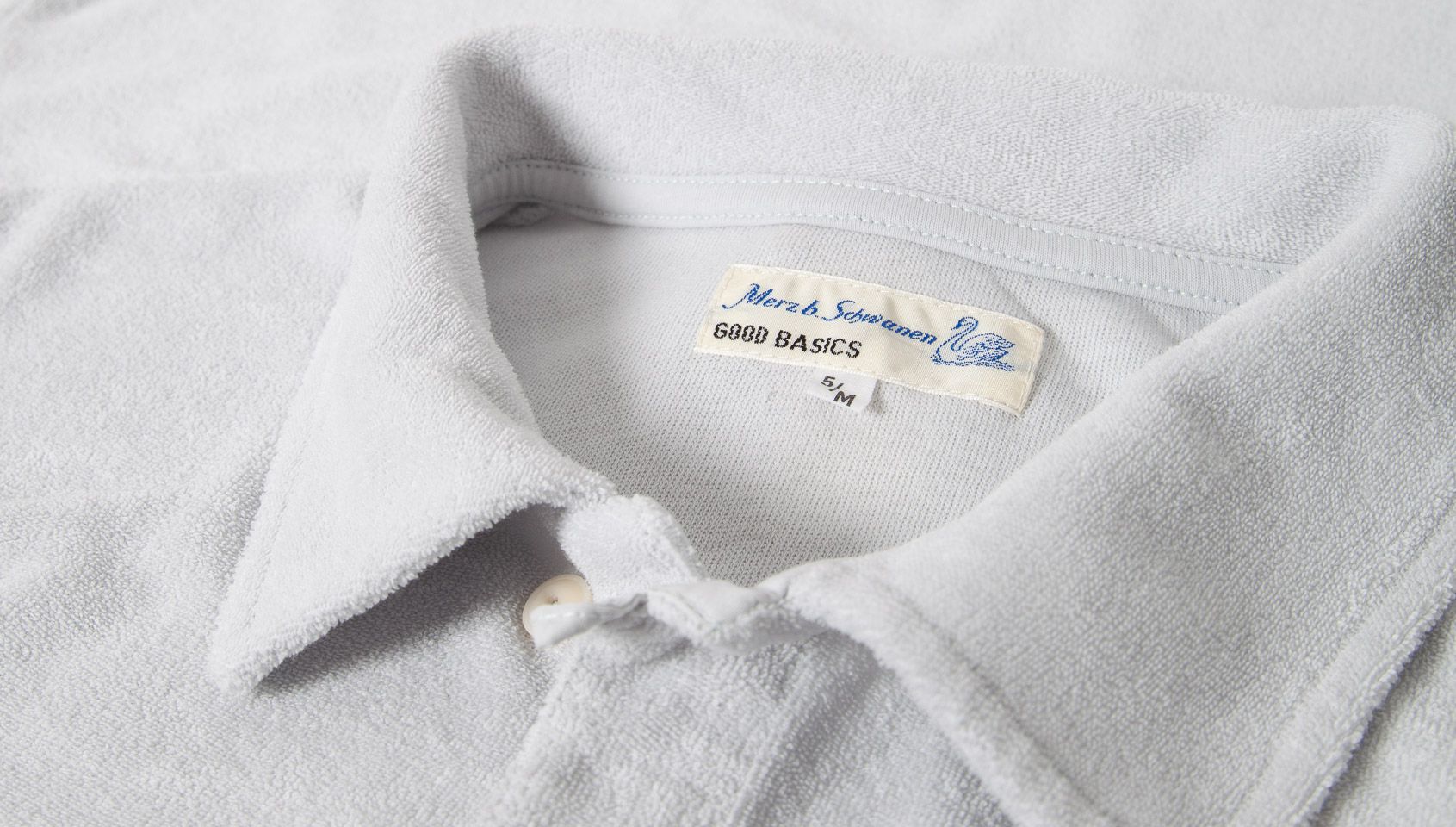 What about our FRENCH TERRY? It looks mega cool, but also it is incredibly light and made of 100% organic cotton. The french terry knit results in a soft, plush texture. It's cozy, moisture-wicking, absorbent, and keeps you cool even in the hottest moments – in the most real sense of the word.
Our combination of polo shirt and terry cloth is primarily contemporary. So stay completely relaxed: This FRENCH TERRY style is the new stylish companion for all the good moments.