Meet our brand new all good! t-shirts
We are happy to present you our new ALL GOOD! line, which we invented to bright up your days and uplift your mood!
For the daily dose of self-empowerment: be happy, be lucky, be blessed! Whatever style you go for, both the individual stitching and relaxed cut convey 70's spring vibes and make you aware that it's "all good"!
Our ALL GOOD! T-Shirts are made of a great eco-friendly material mix, namely 50% recycled cotton, 50% organic cotton, what literally means all good for you personally as well as for our planet.
#thegoodweshare
ALL GOOD! FOR BODY AND MIND:
GOOD THOUGHTS AND GOOD TOUCH
No doubt our positive inscriptions bring this good feeling of joy and happiness on our minds. Our ALL GOOD! T-shirts will surely feel good on our skin too.
These garments are well made of recycled cotton and organic cotton. This material is for those who love good materials, subtle design and who appreciates good eco-friendly products and socially responsible manufacturing process. Our ALL GOOD! line is for all who embrace life and enjoy sharing all that feels and is good.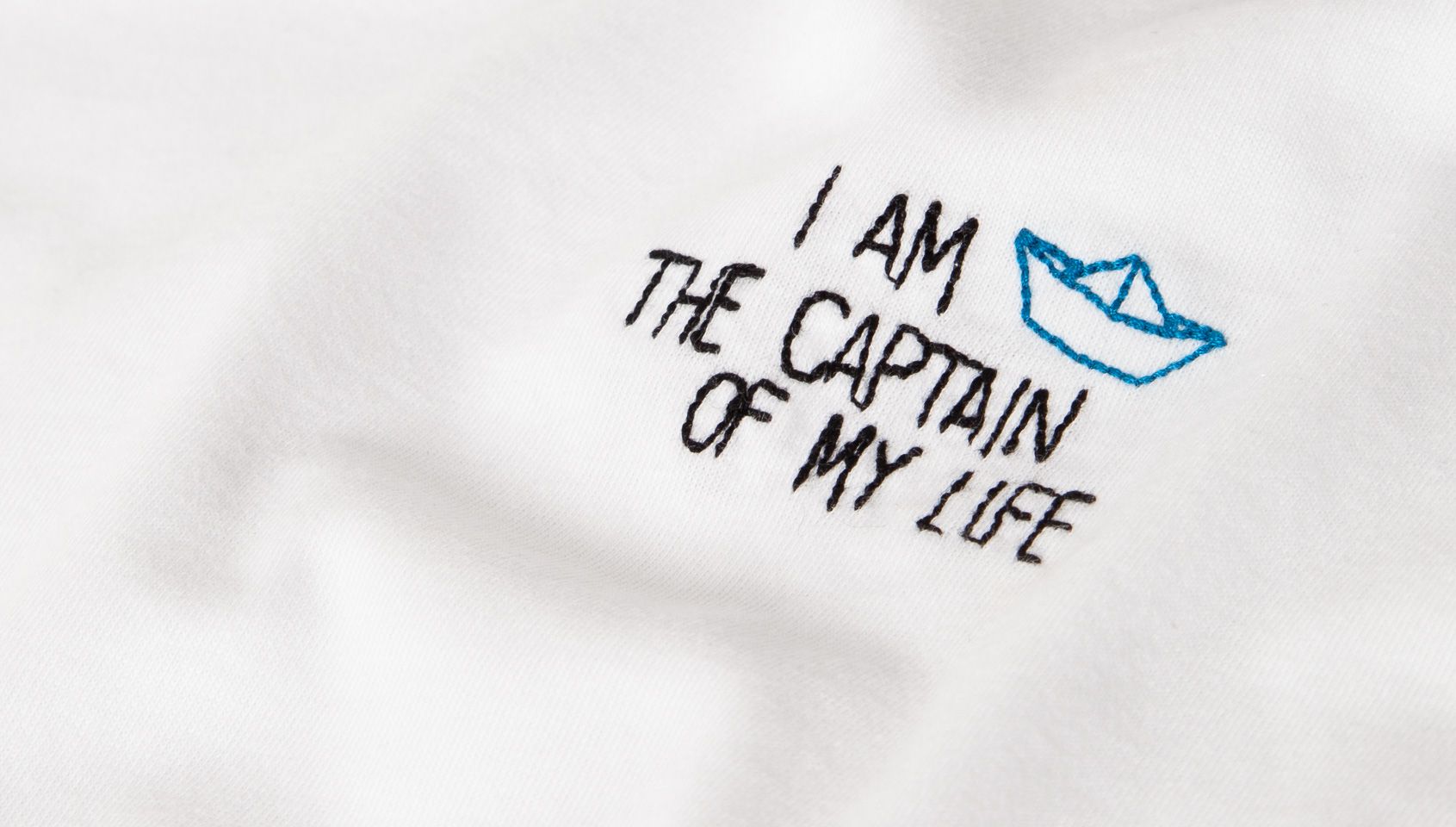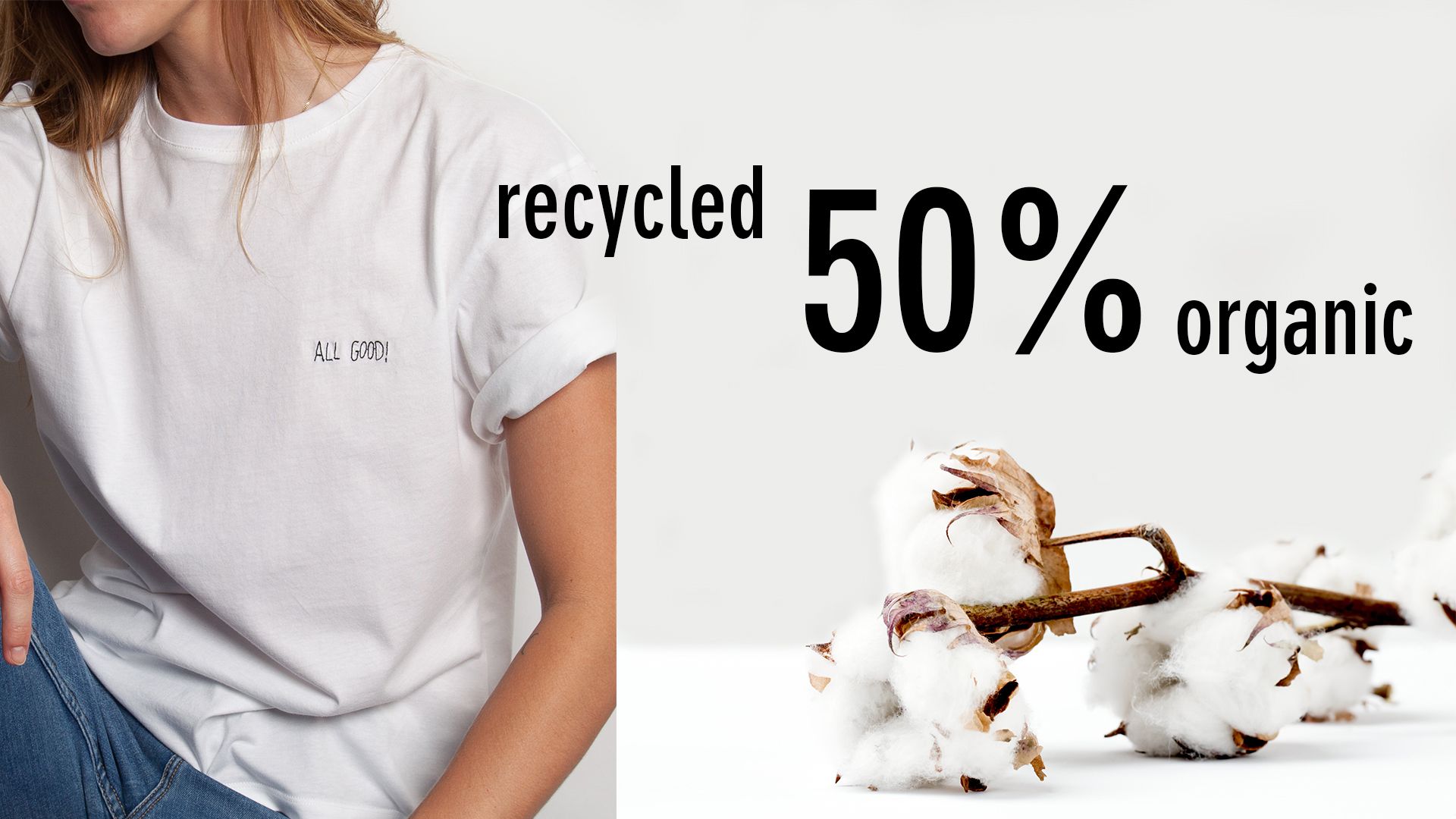 ALL GOOD! 50% RECYCLED, 50% organic
Our ALL GOOD! T-shirts are half made of recycled cotton. The use of recycled materials is definitely one of our sustainability approaches on our way to a greener future.
Recycled cotton fabrics reduce our use of virgin cotton and thus the significant water, CO2 and other impacts from conventional cotton farming.