WHAT IS FASHION REVOLUTION?
Fashion Revolution is an annual #whomademyclothes campaign in April, which falls on the anniversary of the Rana Plaza factory collapse on 24th April 2013. This is the day Fashion Revolution was born. During this week, brands and producers are encouraged to respond with the #imadeyourclothes and to demonstrate transparency in their supply chain.
Find out more about Fashion Revolution here.
WHY DO WE TAKE PART?
With pride and joy, we are happy to be part of this global movement with a good purpose.
We believe good people deserve to be celebrated! Within this campaign, we show you people who actually make Merz b. Schwanen products. 
I made your FABRIC
Starting with the fabric itself: These two know how to get those original loopwheelers working to manufacture our unique and special fabric.
Rudi, Andreas, and the whole team in our production facility on the Swabian Alb produce the material for every Merz b. Schwanen GOOD ORIGINAL style.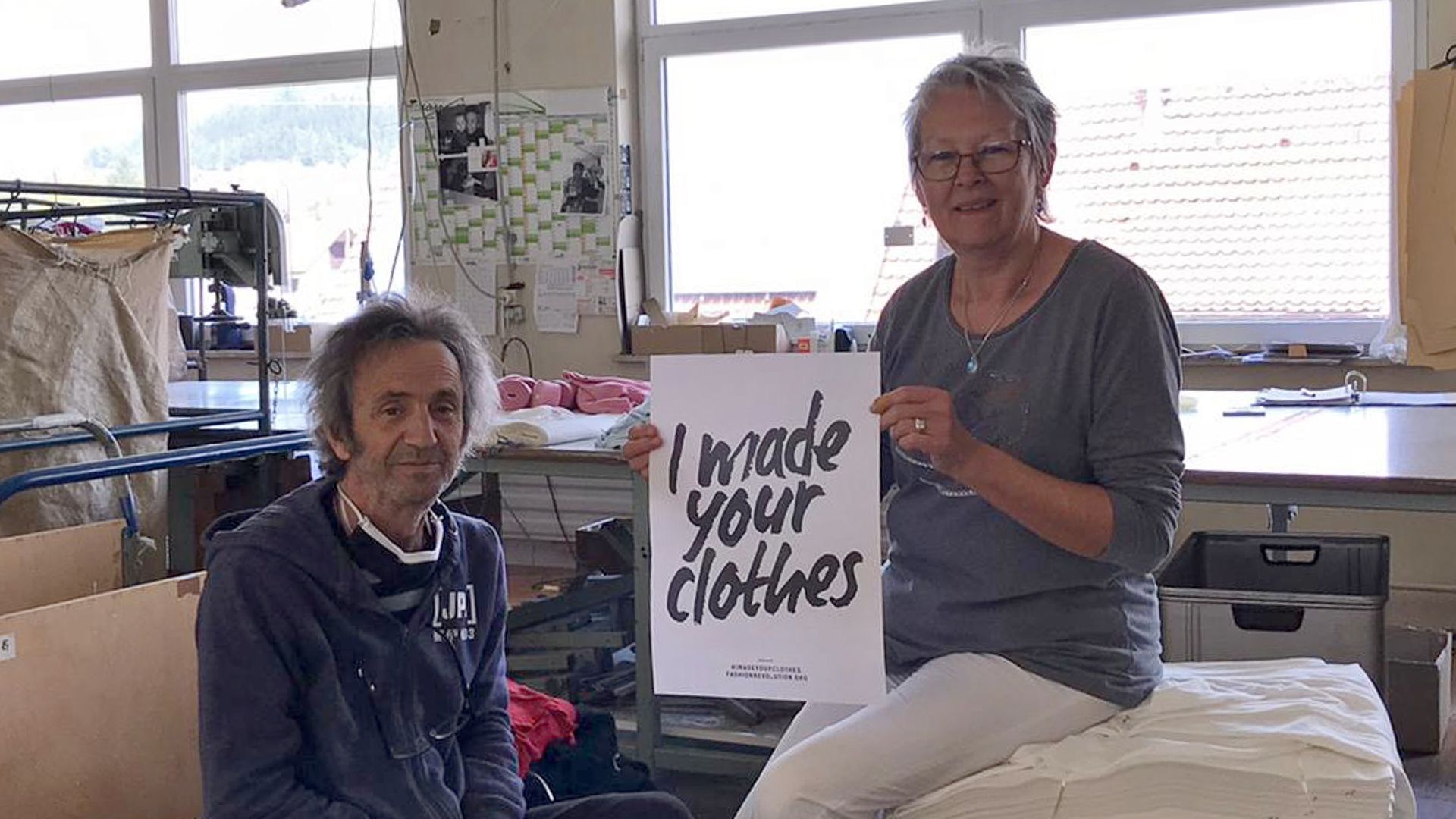 I made your clothes
These two make sure that your style truly fits.
Marzarellas pull the strings – or should we say cut the strings – when it comes to cutting and sewing the fabric into the correct form.
I DYED YOUR CLOTHES
If you own one of your indigo-dyed garments, Celia from Blueprint Amsterdam is the person who dyed it!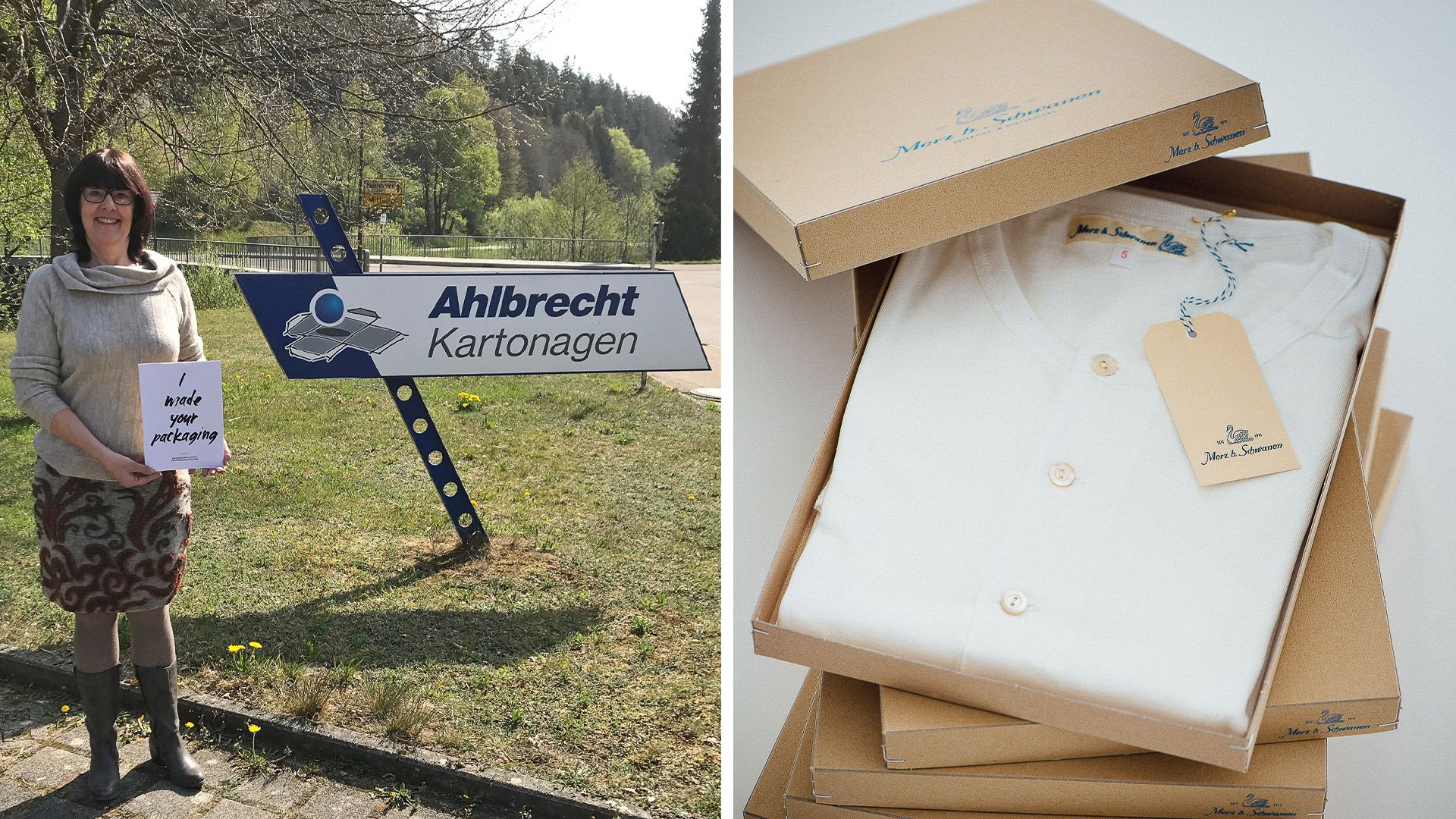 I MADE YOUR PACKAGING
Our GOOD ORIGINALS are made in Germany and so is the packaging they all lay in.
German manufacturer Ahlbrecht Kartonagen is responsible for the signature brown boxes made of high-quality recycled cardboard.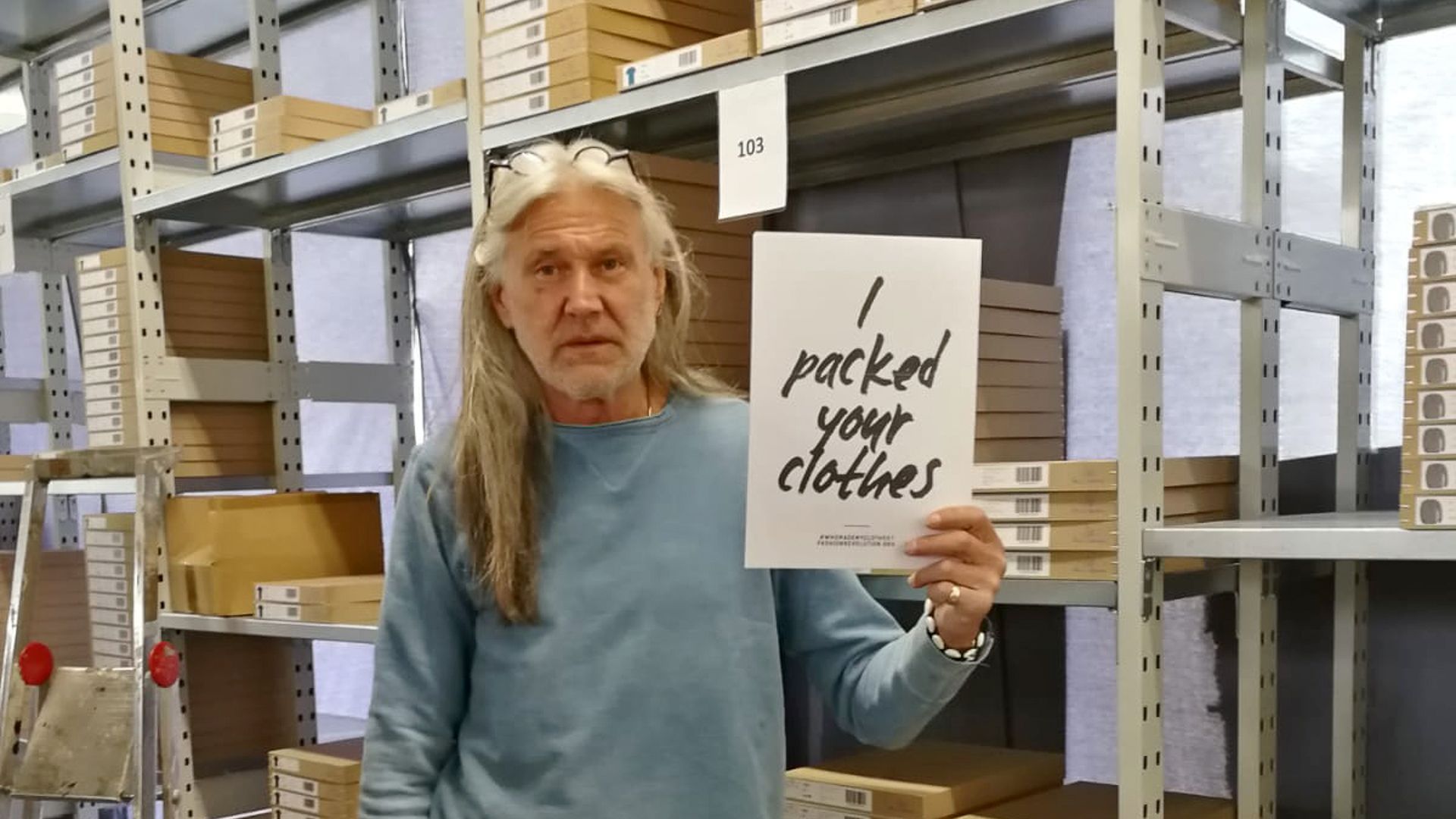 I PACKED YOUR CLOTHES
He is the last one to touch the textiles before they leave the warehouse.
Konrad makes sure that you receive your favorite piece as quickly as possible. Moreover, he really knows every Merz b. Schwanen style existing since he got his hands on basically every piece that's ever been shipped.