One click, and you can purchase a product on our website, and a few days later, it will find its place in your wardrobe.
But what story is behind your garment?

Let's take a look!

These are the 7 steps to finish a garment:
step 1: Pick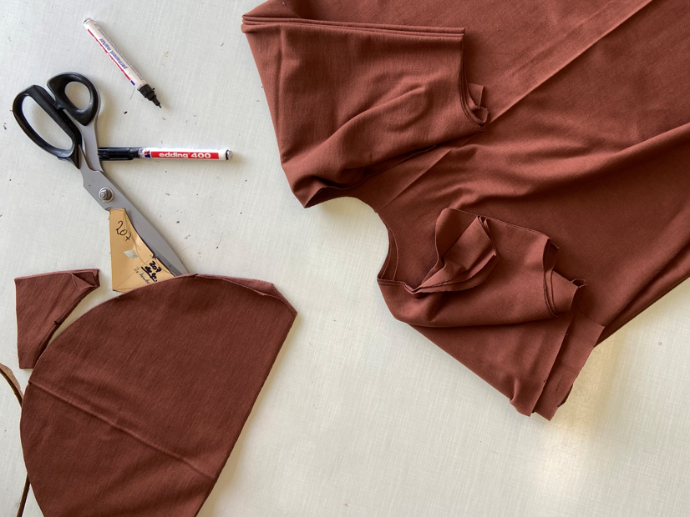 Step 5: CUT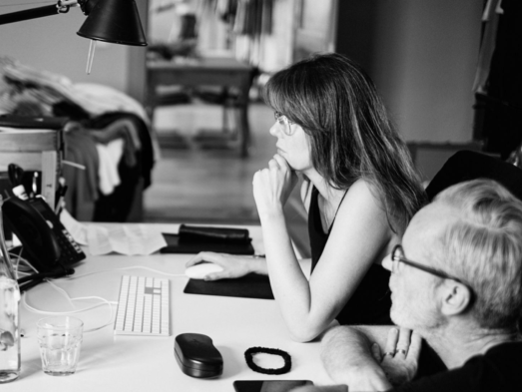 step 2: DESIGN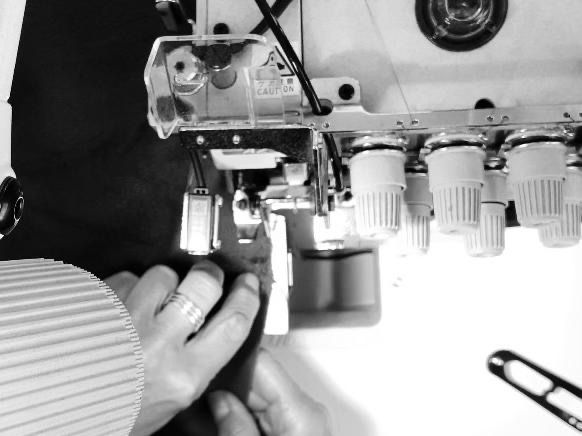 Step 6: SEW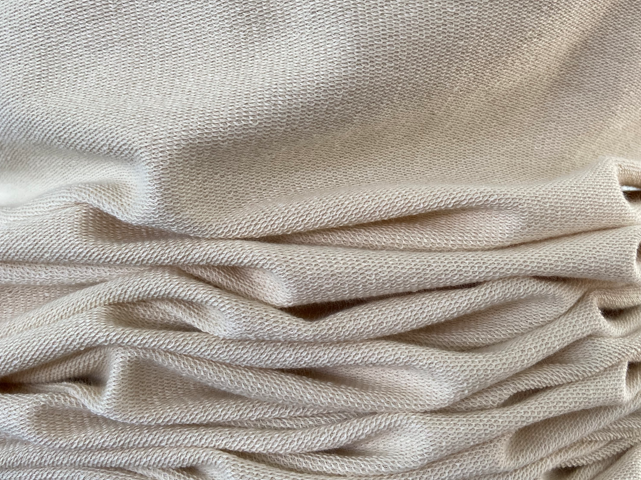 step 3: WARP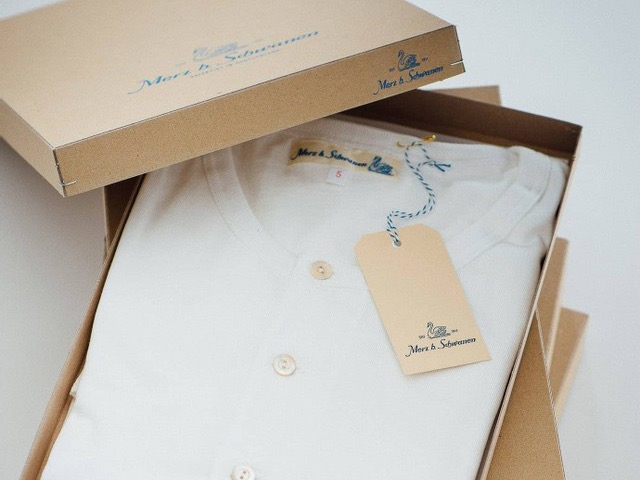 Step 7: PACK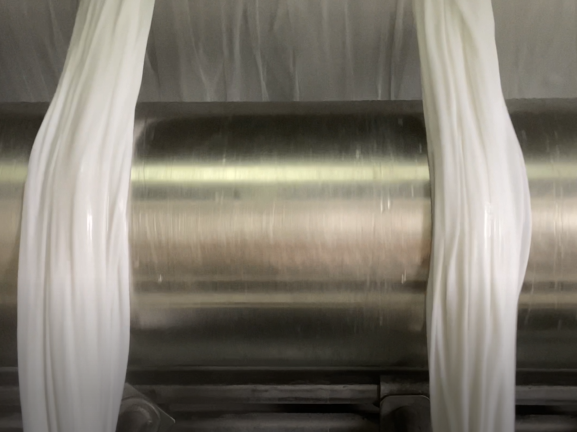 step 4: DYE

Step 1

the good stuff only: 100% Organic cotton
From the beginning, eleven years ago, it was already clear to us to work exclusively with organic cotton.
Did you know that compared to conventional cotton, it can be grown using 91% less water? Impressive, right? 
As organic cotton is grown without pesticides, it is healthier for you as a wearer, has less impact on the environment, and improves workers' health. 
Therefore, using organic cotton only meets our core values of taking good care of the environment and the people who help us create our unique garments.

At Merz b. Schwanen we focus on using natural materials only. Many of our GOOD ORIGINALS pieces are 100% organic cotton, making a garment more easily recyclable.


We are grateful to be working with Nafpaktos textile, one of the most modern spinning mills in Europe. The family business from Greece is directly located in Nafpaktos.
This step often gets forgotten, but it is essential! Ultimately, the design makes you want to purchase one of our styles, right?
Gitta and Peter Plotnicki digitally design every piece from the beginning in their Berlin head office. The long-experienced couple loves to make their visions a tangible reality, and it brings them the most joy to see you style these good-quality pieces!
"To me, good textile design is all about considering what really makes you look and feel good - every day."  - Gitta Plotnicki, Co-Founder and Creative Director
Step 3
The Warping Process
Alex and Rudi ensure that the old loopwheelers stay in good condition. The fabric made on these authentic loopwheelers is exceptionally unique and original, assuring you great comfort.

Did you know that we are the only company in Europe still producing in this traditional way?




"Textile is life.⁠
When you hold a textile in your hands, something is alive in it.⁠
The warping process doesn't always work right away,⁠ but there's always action. ⁠
I love the smell and the machines, actually everything!"⁠
- Rudi, Head of the Loopwheeler Production⁠
Now, the fabric gets dyed into one of our unique GOOD ORIGINALS colors. 

Reinald is the head of the dye factory, which is just a few minutes away from the loopwheelers. 




Before the fabric gets passed to the sewers, the material must be washed, dried, and finished to ensure that the color stays in the garment later.
Step 5
The Pre-Cut: GOOD THINGS TAKE TIME
Pasquale cuts the fabric in its correct shape by hand. This procedure requires a steady hand, concentration, and accuracy. Therefore, every garment gets its unique touch by being handmade. 

Isn't that fascinating? 




You may ask yourself why he must cut the GOOD ORIGINAL pieces by hand?

 




Here's why:




Our GOOD BASIC T-shirts and most T-shirts from other brands usually come in two fabric pieces for the body section: one for the front and one for the back. 

The GOOD ORIGINALS, on the other hand, are made on our authentic loopwheelers; hence the body part comes traditionally in one fabric only. That means that comparing it to a regular T-shirt, they have the advantage of not having any seams on the sides of the garment, which serves you maximum comfort. Have a look!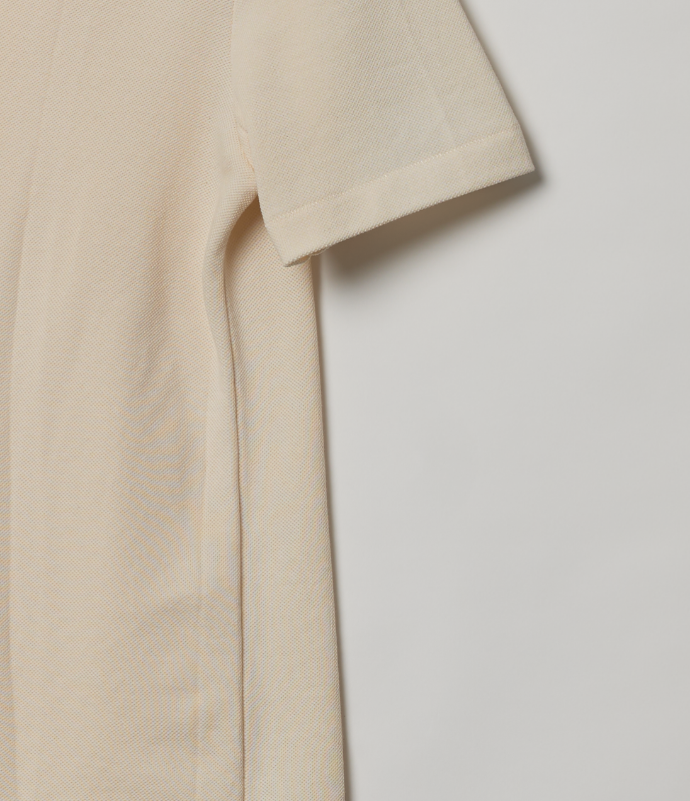 GOOD BASICs
with seams on the sides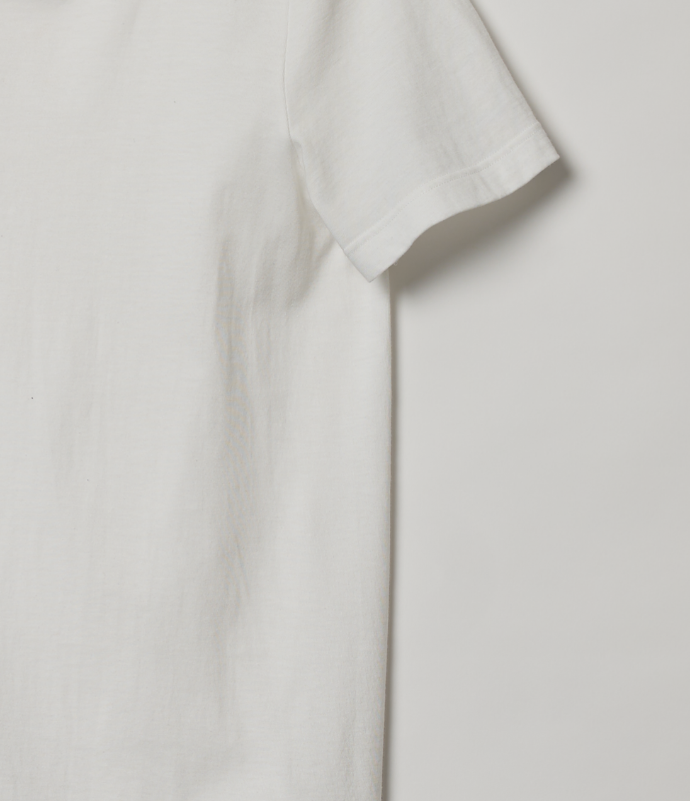 GOOD ORIGINALS

no seams on the sides
Hence, Pasquale needs to cut each piece individually by hand to ensure different cuts on the front and back side. 
Most brands usually use machines for the pre-cut, where it takes only a minute for many pieces to be finished, whereas our long-time experienced cutter Pasquale needs about five minutes for one garment only. 
A henley, for instance, takes extra time since he has to cut the button border (see video). 

To summarize, this step takes a lot of effort and passion and is highly time-consuming. 
However, we love to take this extra step for you to create these unique and traditional GOOD ORIGINAL pieces!
Now the seamstresses Ingrid, Marion, Nicoletta, and Andrea can do their magic of sewing every fabric piece together to its finished product.

Your garment is ready to be worn! 

"The high-quality materials make it very comfortable to work with. 
Fabrics, where there are a lot of synthetic fibers in it, are much more strenuous to work with, as when we process natural fibers."⁠ 
- Ingrid, seamstress from the Swabian Alb
Konrad gives the final touch to your purchase and ensures the garment has a safe trip to your home. 

All these steps are what you purchase with the one click you did on our website initially.

Your garment comes along with this beautiful background story of passionate people working towards the goal of creating a sustainably made garment. 

With this purchase, you not only have a new trustworthy companion in your wardrobe but also support the maintenance of the traditional way of making garments.

We say thank you for your support!
Watch here the full manufacturing process!

Now that you've seen the whole process in more detail, how about checking out the finished garments? Enjoy!