Did you ever wonder how the "made in Portugal" products came to be?
Well, it all started with a beanie and turned into a whole product line called the "GOOD BASICS".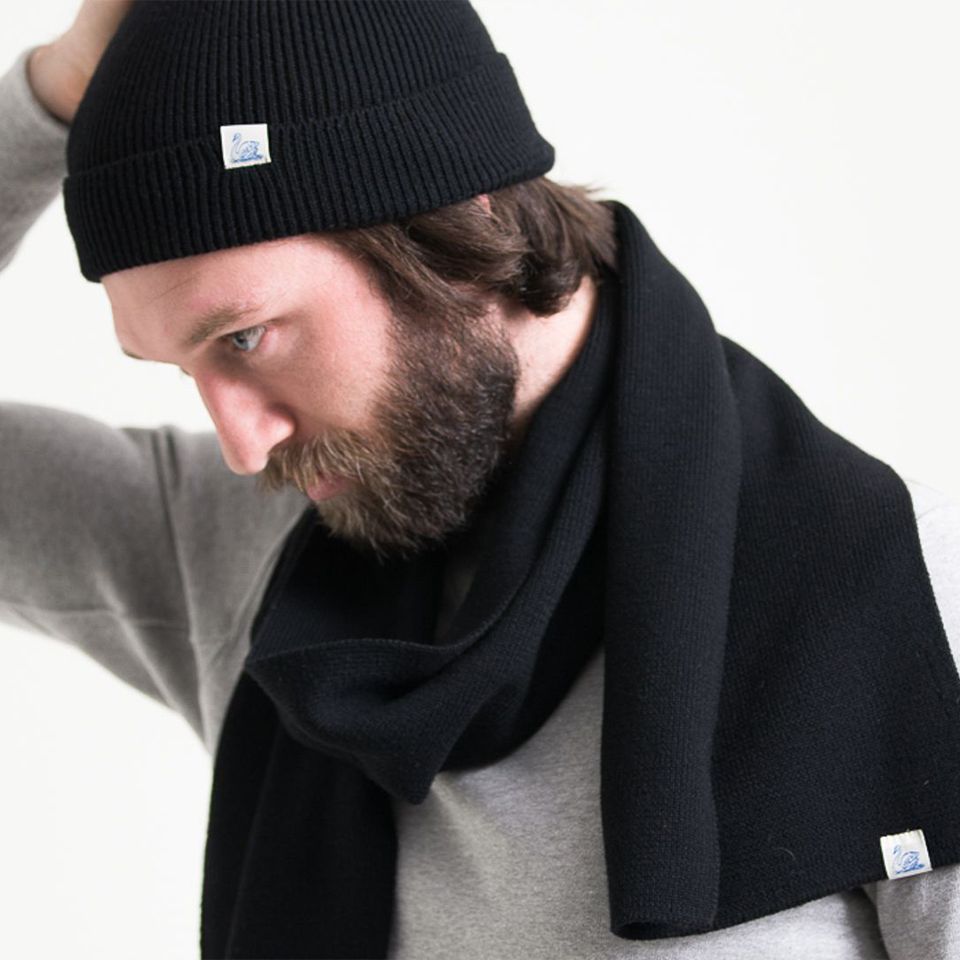 But let's start at the beginning. Back in 2017, we were 100% manufacturing everything in Germany at our production site in the Swabian Albs, and "made in Germany" was what defined Merz b. Schwanen. So naturally, when we decided to add some accessories such as beanies and scarves, we only looked for manufacturing possibilities in Germany. We finally found a manufacturer for knitwear in Germany (which is indeed very difficult), we got the samples made, we showed them at the tradeshows, where the retailers placed their pre-orders, and we were very excited to introduce the knitwear accessories to our customers. 
Then the problems started to take over: the manufacturer didn't deliver the pieces on time, and the quality and material weren't up to par. 
Fortunately, an old friend whom Gitta knew from previous projects stepped in: Mr. Ramiro, a knitwear manufacturer from Portugal. He offered to manufacture the beanies in his small family-run business. We were very hesitant and had to re-evaluate our options: either cancel all the orders from our retailers and disappoint them by not keeping our promises or go out on a limb and do something completely different from what we thought was expected of us.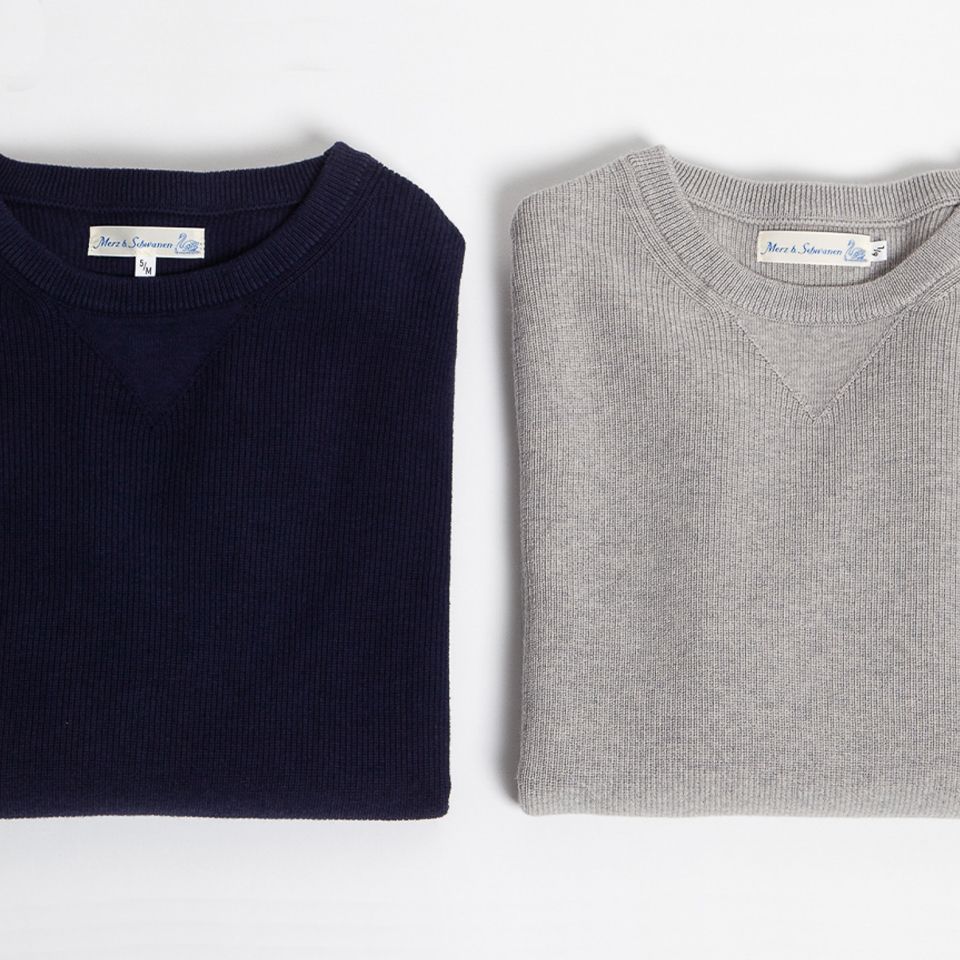 We decided to reevaluate everything from the ground up: Merz b. Schwanen stands for good and honest manufacturing of quality products made by good people with fair working conditions. What's important to us is that the relationship with our manufacturers is also honest and transparent – we want to rely on them and trust them and vice versa. Suppose the quality of the product and the relationship to the manufacturer is, in fact, better with the knitter based in Portugal. 
So, we decided to use it as an opportunity for an attempt and see how people react to it – to our delight, the feedback was all positive. So the following winter season, we added some pullovers to the range, which also proved very popular and have been part of the collection ever since.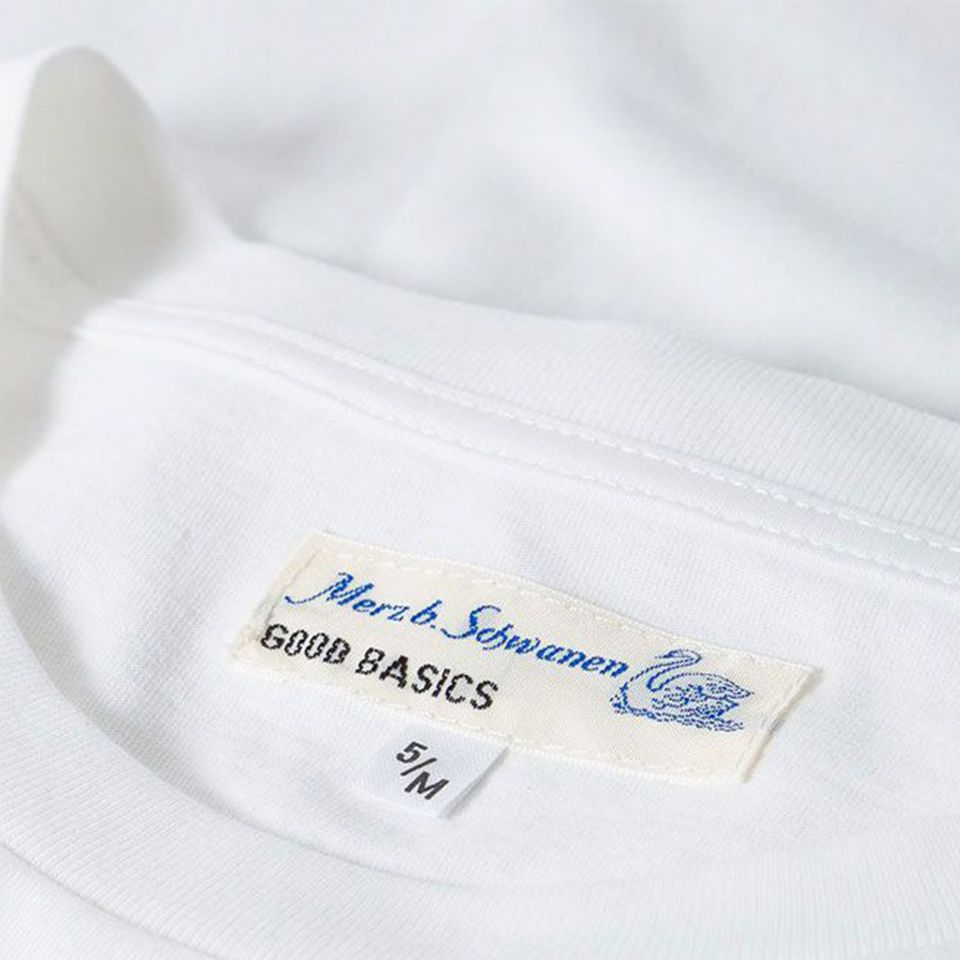 Fast forward to 2019, when we hit another bump in the road: The demand for our T-Shirts was growing rapidly, and we couldn't keep up. The manufacturing capacity in Germany was at its limit. Our supposed "always-in-stock" items were constantly sold out, and customers were unhappy, with our inboxes flooding with "when will the shirts be available again?" e-mails. There was an air of stress and pressure that was spreading that wasn't healthy or sustainable anymore. 
Again, through lucky coincidences and the already established connections in Portugal, we met someone who could manufacture high-quality Jersey T-Shirts and sweatshirts in Portugal. We were again at crossroads and a big decision: making knitwear in Portugal is one thing, but now also making T-shirts?? How will that look?! On the other hand, we needed to find a solution fast to take some pressure off the workers in the Swabian Albs. 
We looked around in Germany and couldn't find any options to produce and sew garments at the quality we wanted. So, we again attempted something new: A range of T-shirts and sweatshirts that are modern interpretations of the original loopwheeled garments. We make these styles with the same good quality. But what are the differences in comparison with made-in-Germany pieces? For example, the garments have side seams, so they don't all have to be cut by hand, we are garment-dyeing them instead of the traditional piece-dyeing, and we make the fabrics on modern machines instead of our beloved loopwheelers. We named the originals "GOOD ORIGINALS" and the new range, including the knitwear "GOOD BASICS" to identify the two lines. Easy!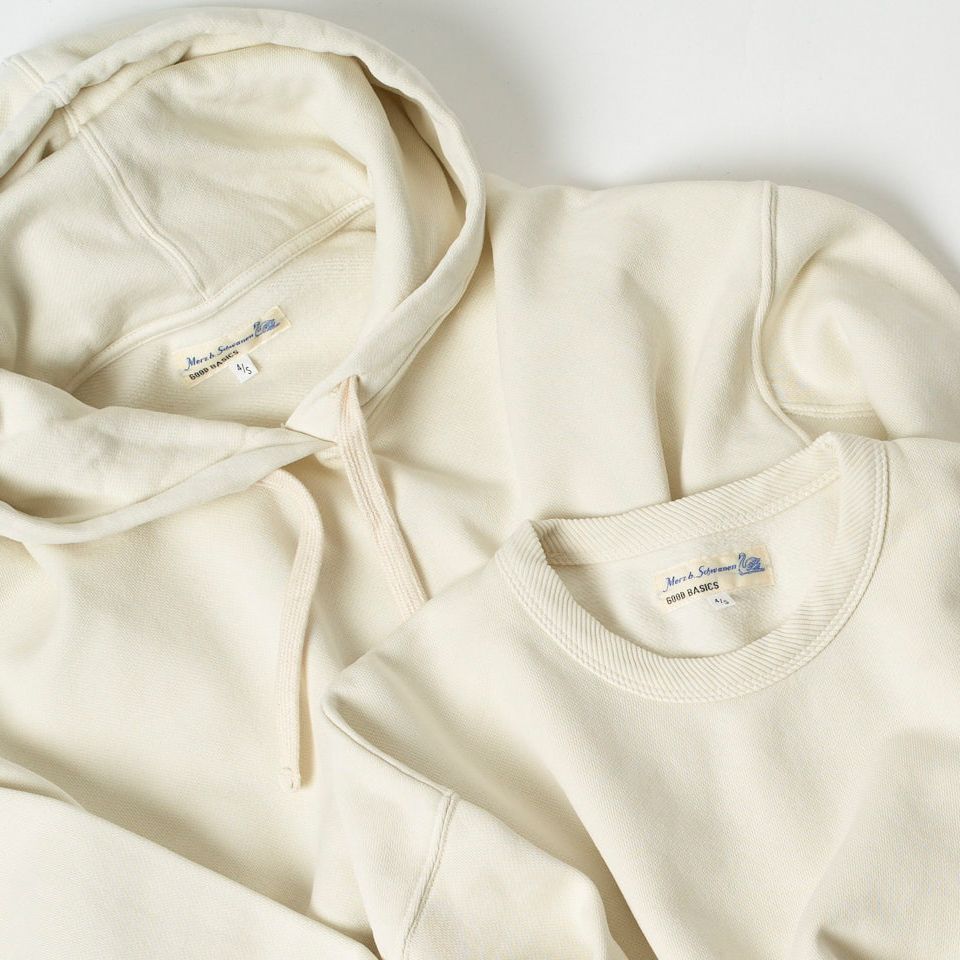 By now, the GOOD BASICS have become a vital part of Merz b. Schwanen, allowing the company to grow while also taking the pressure off the limited production capacity from the Swabian Albs as well as supporting small and honest family-run businesses in Portugal. 
Long story short: we realized that life is not about being dogmatic and limiting ourselves to something for the sake of sticking to tradition; it's about staying true to one's values, being transparent, and taking care of the wellbeing of everyone involved. It's about enjoying what we do while creating simply good basics in fair working conditions for good people, such as yourself.