Have you already seen it?
We are proud and grateful to be part of the ARTE documentary "Slow instead of Fast Fashion", which was airing this week and focuses on Slow Fashion.

It's all about the slow down in several aspects.

Emphasizing sustainable, conscious pieces and more responsibility towards the people, the environment, and the product itself, this is everything Merz b. Schwanen stands for ever since.


Get to know the brand's founders and makers Gitta and Peter Plotnicki and see what is going on at Merz b. Schwanen's Berlin headquarter and its German production site on the Swabian Albs.


The documentary "Slow instead of Fast Fashion" featuring Merz b. Schwanen produced by the well-known and established European culture channel ARTE is available from 14.10.2021 till 13.04.2022 to watch on ARTE.tv.



P.S.: scroll down for Behind the Scenes photos.
Discussing the collection
Showroom, Berlin headquarter. 
Gitta and Peter are sharing their first ideas for the new collection with Michael, Production Manager, and Robert, Head of Sales. 
Which styles and which seasonal colors do we offer next season?
These are the key questions to discuss because we always want to offer you the best timeless pieces for you as well as to stay true to our main values.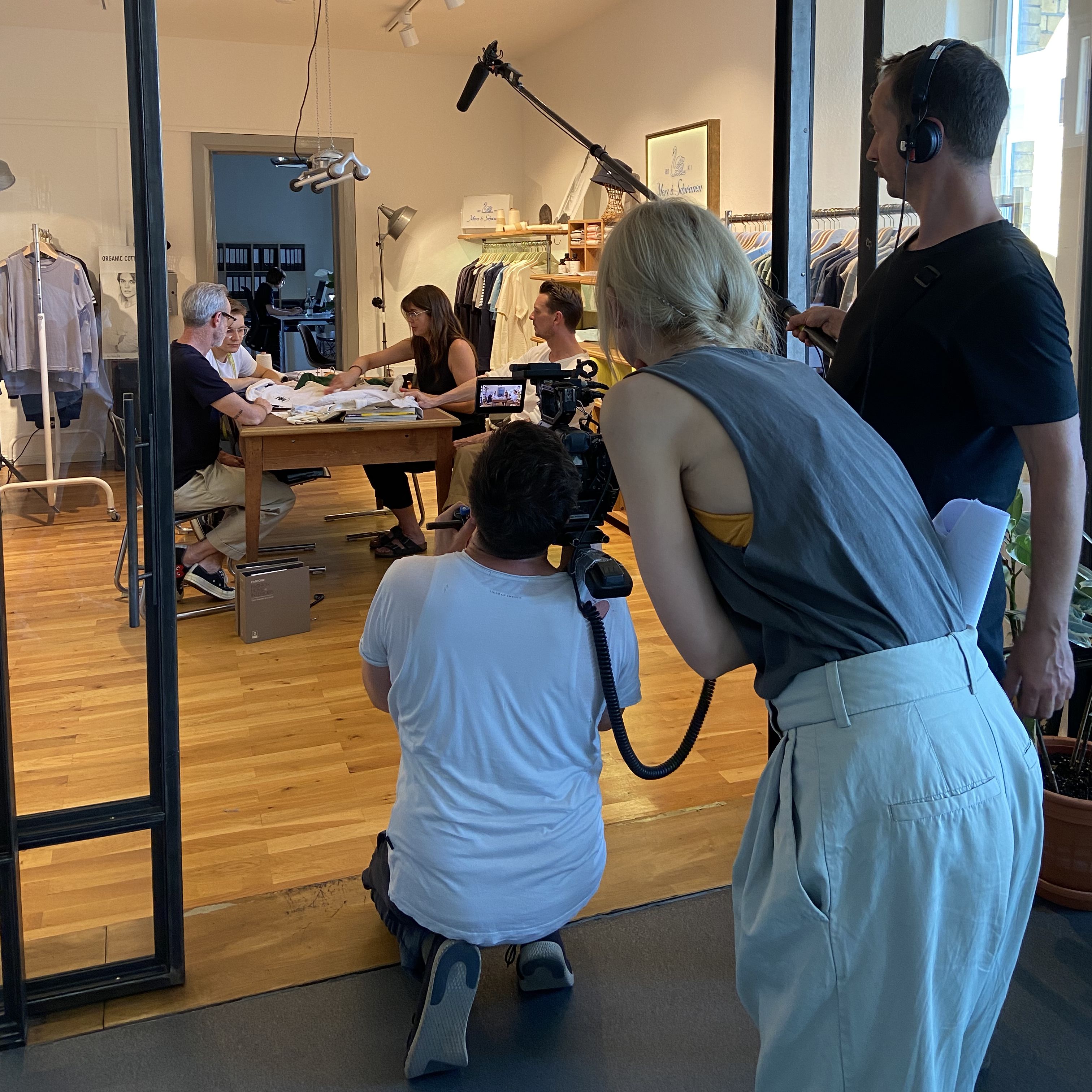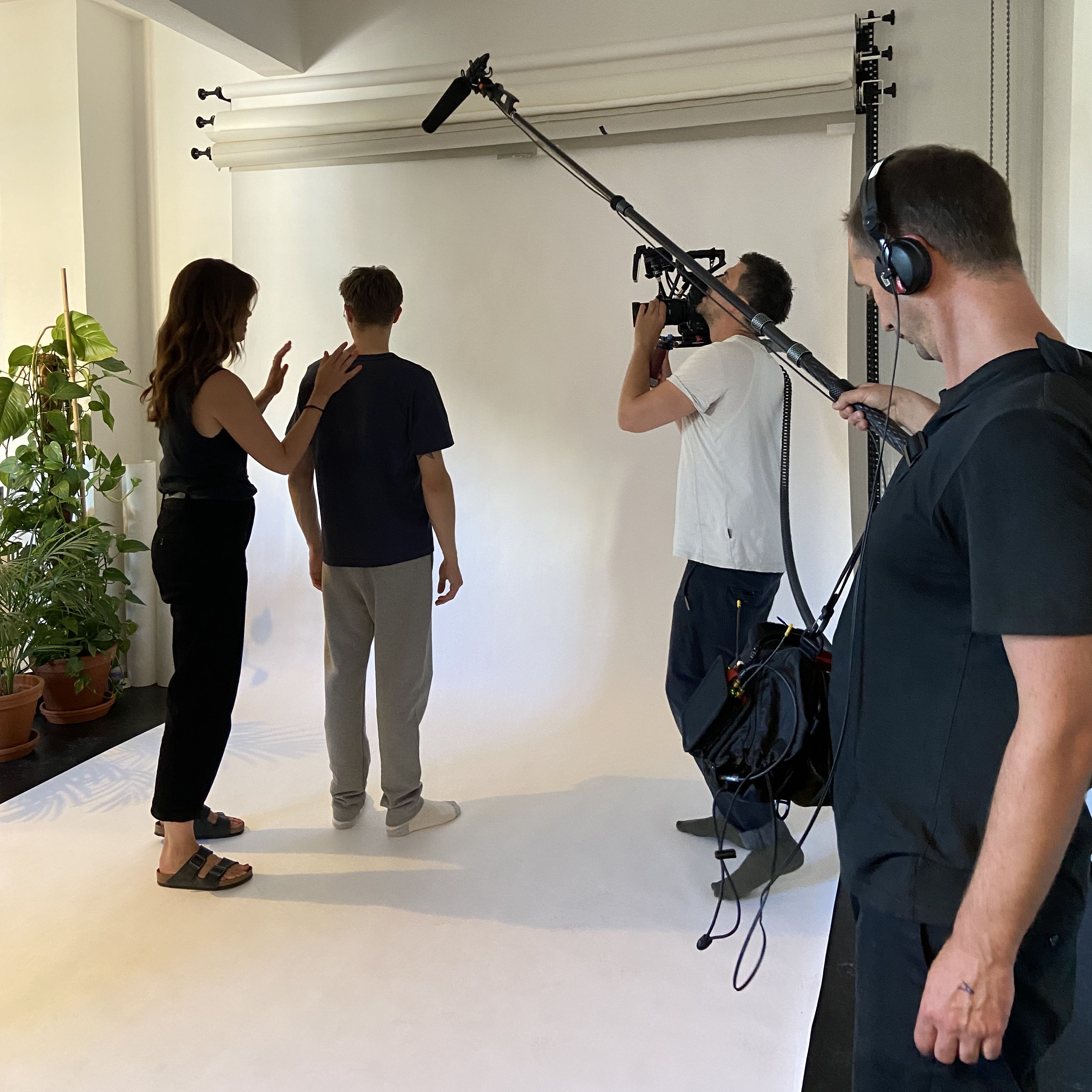 Taking pictures 
Gitta, Creative Director & Co-Owner, is carefully styling the outfits for the photos while Peter, CEO & Co-Owner, is taking the pictures.
Fun Fact: Peter takes all the photos for Merz b. Schwanen. Practically all the photos you see on the website. Amazing, isn't it?
Check out Peter's newly launched photography website peterplotnicki.com & Instagram account @peterplotnicki.