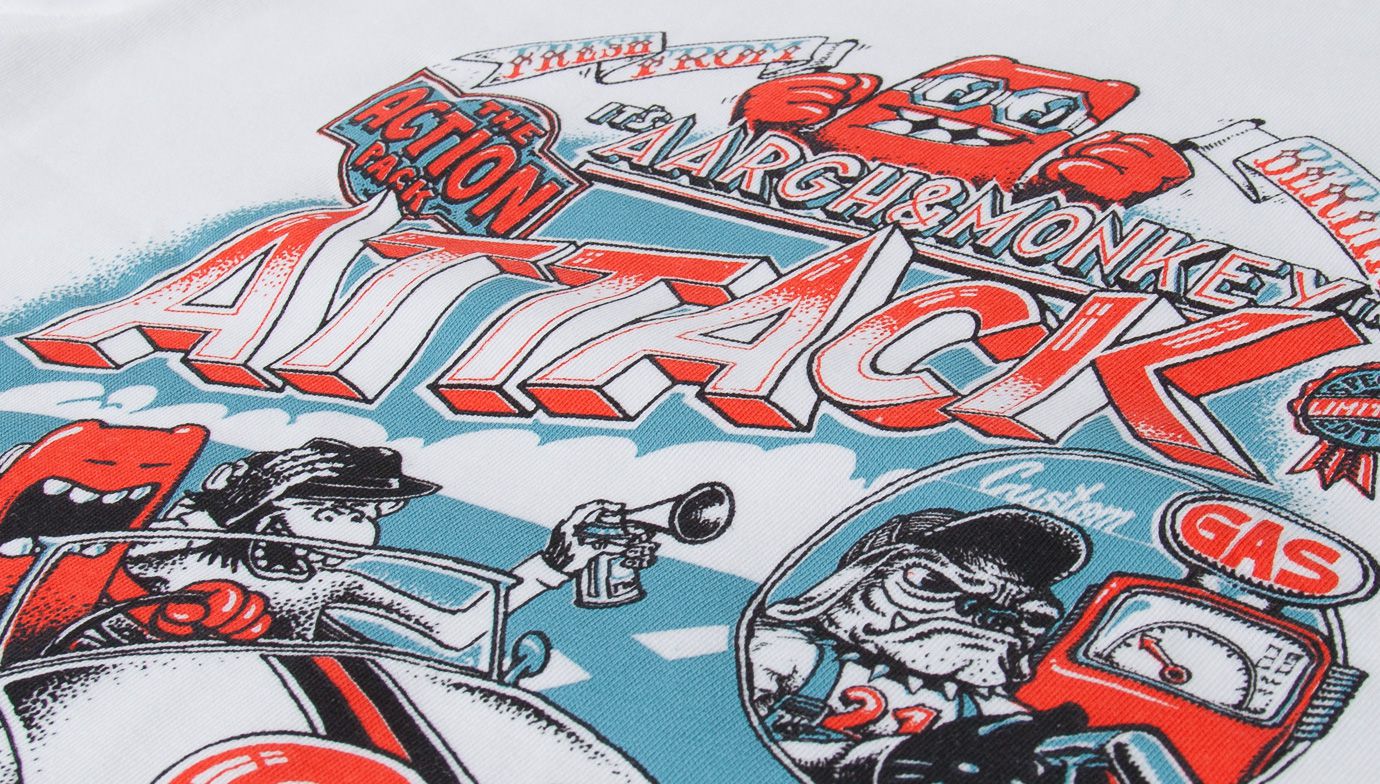 WHEN QUALITY, SUSTAINABILITY & ART MEETS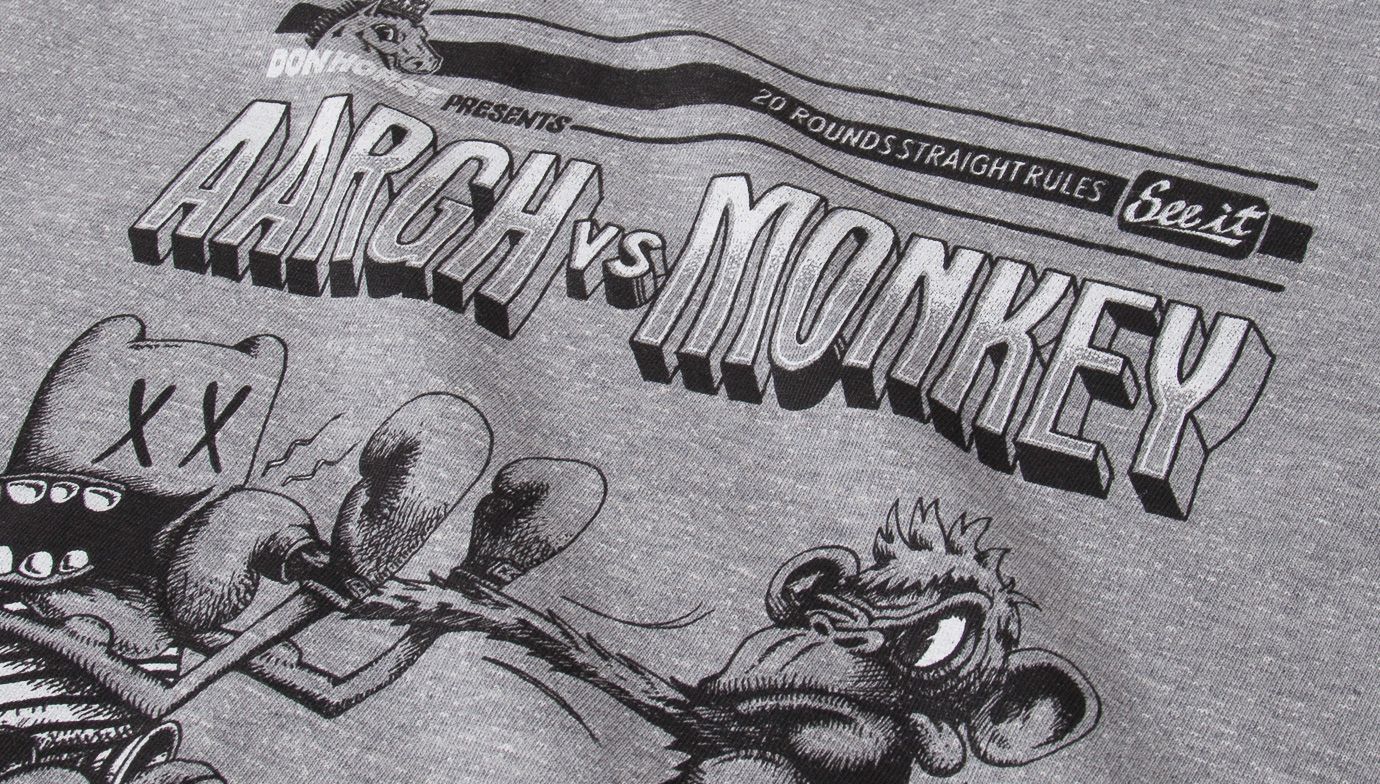 AMAZING AND ENTERTAINING PRINTS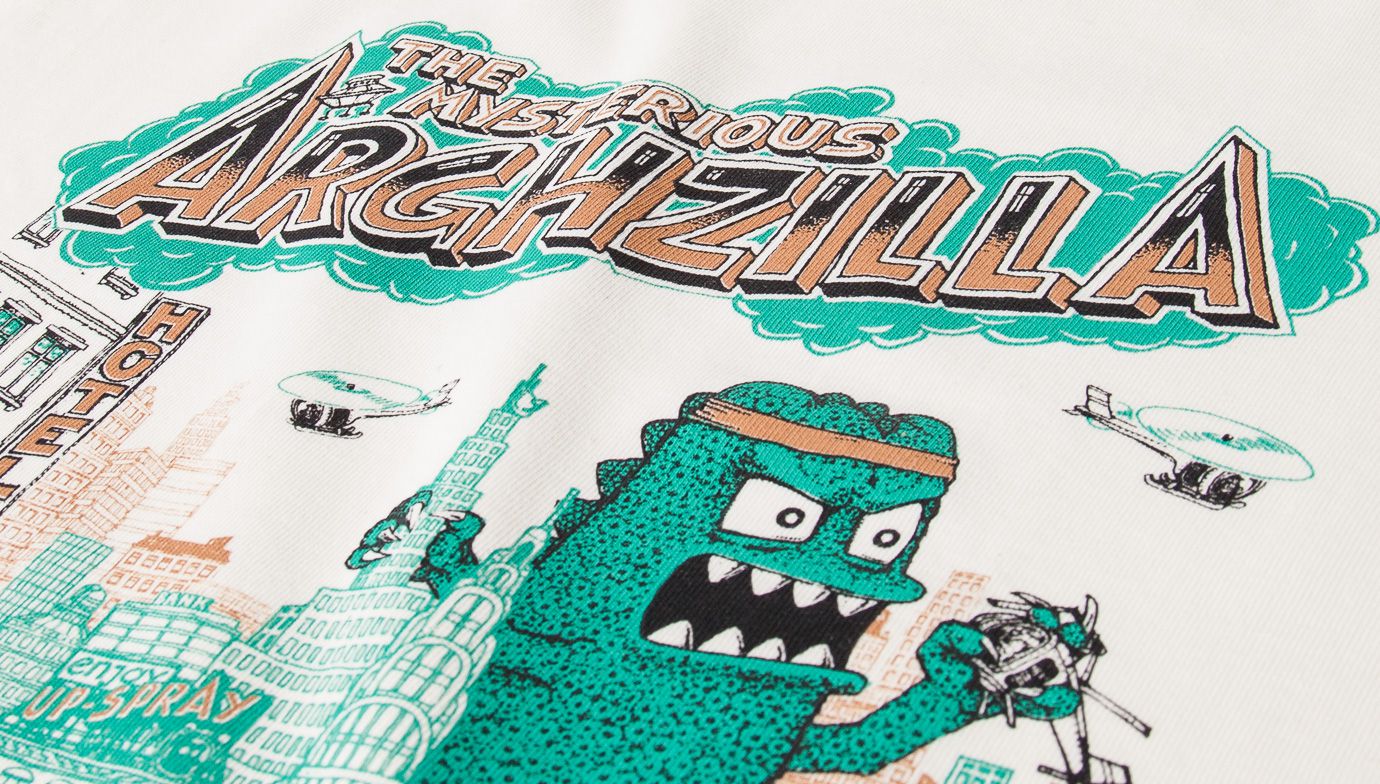 LOVE FOR DETAILS 
Don't you already create a movie in your head when you see these crazy but fun prints? When viewing the prints, we already have a smile on our face and remember our old times as kids (or maybe now)  watching comics and movies. Through the Aargh & Monkey T-Shirts we remind us, not to take us too seriously but still make wise decisions like choosing a high quality, eco-friendly and sustainable products. 
The Printshop Union is a collaborative project founded by 2 artist Monkey & Aargh in 2011. Based in Berlin, they combine their different backgrounds in graffiti, screenprint, design, illustration, and motion graphics. We met the artist duo after we moved into our new office in Berlin Mitte. We were fascinated by their work and felt that they also love to share all the good. As we were having a great time in such a friendly, creative and innovative community, we decided to collaborate after a short time.
What we do love about them? 
their pinch of humor

their artistic eye 

the sharing for the same love for details



We hope you enjoy this collection and collaboration as much as we do! Much more will follow soon until that time check them out @printshopunion and our collection @merzbschwanen.com.
Also follow us on our social media pages
Instagram 
Facebook
Subscribe for our Newsletter, for regular notifications and exclusive details
(LINK)