It's the most wonderful time of the year!
The holidays are coming, and you can already feel the magic in the air. To make it even more special, we prepared an Advent Calendar, which is on our Instagram, with a lot of surprises for you. As part of our Advent Calendar, we have some bundles with brands whose products could be great presents for you and your beloved ones. And what's cool – you have a chance to win them! Enter for a chance to win the first combi package – SAGITTA probiotic deodorant and Merz b. Schwanen 1950s T-Shirt!
SAGITTA, German health & skincare company, is the first brand we want you to meet as our partner brand for the 2. Advent.
SAGITTA develops uncomplicated but effective health & skincare products made from natural ingredients that are gentle on your skin and good for the planet. 
These products are made for people who value the longevity of their health, as well as for those who have an open mind to all currents of medicine.
Years of experience and know-how, appreciation of the heritage, staying true to the original core values, and high-quality organic materials
– this is everything both SAGITTA & Merz b. Schwanen has stood for ever since. 
Longevity & sustainability. Just like us, Merz b. Schwanen.

Fun Fact 'GITTA' in the company name. What a coincidence – the Creative Director & Co-Owner of Merz b. Schwanen is named Gitta, Gitta Plotnicki! Quite curious, huh?
Moreover, '1911' is not just a set of numbers but has a very special meaning for both of us. This is because we share the same year of foundation.
We intend to connect the 'good' of the past with the demands of the present while acting responsibility for a good future.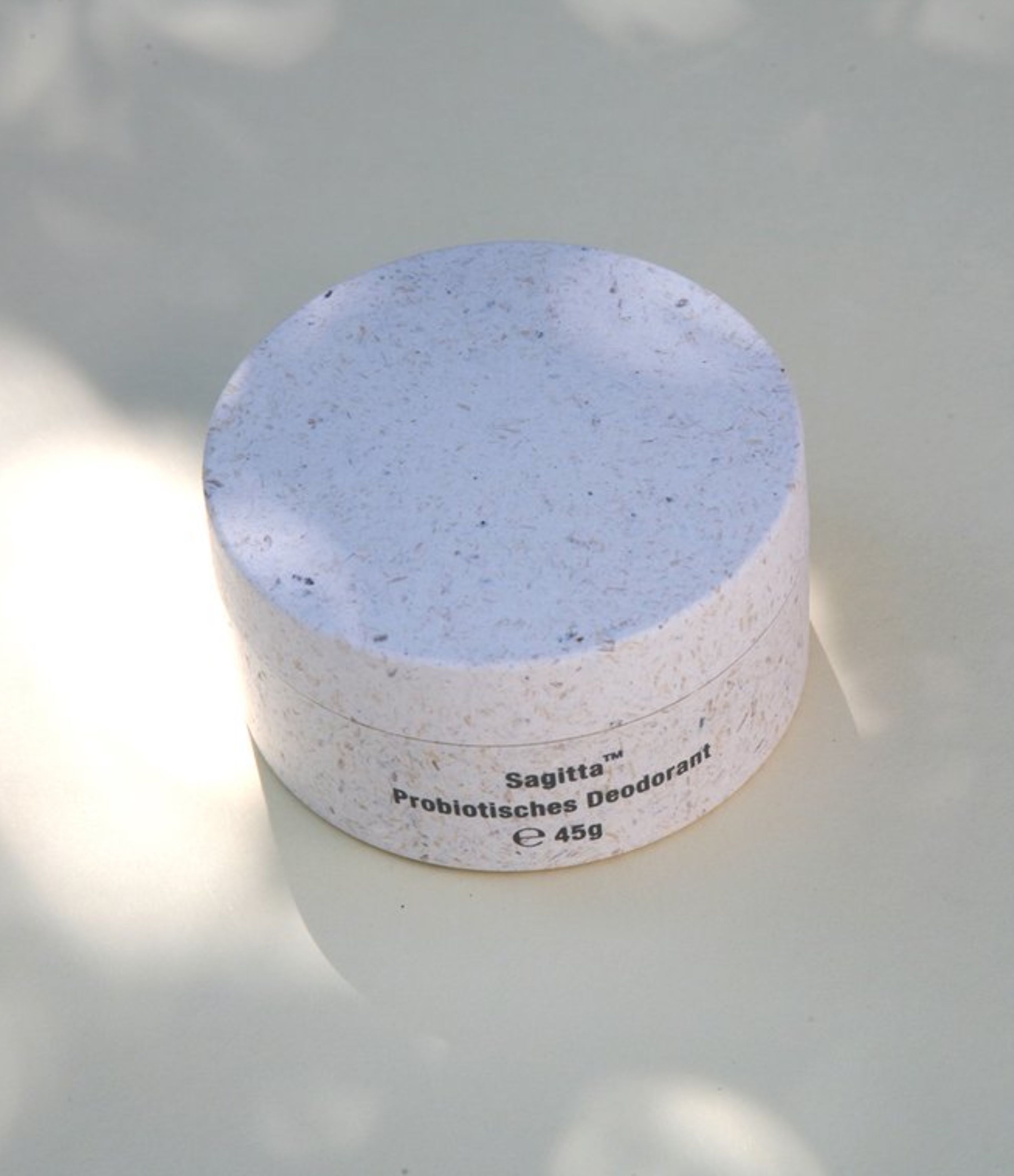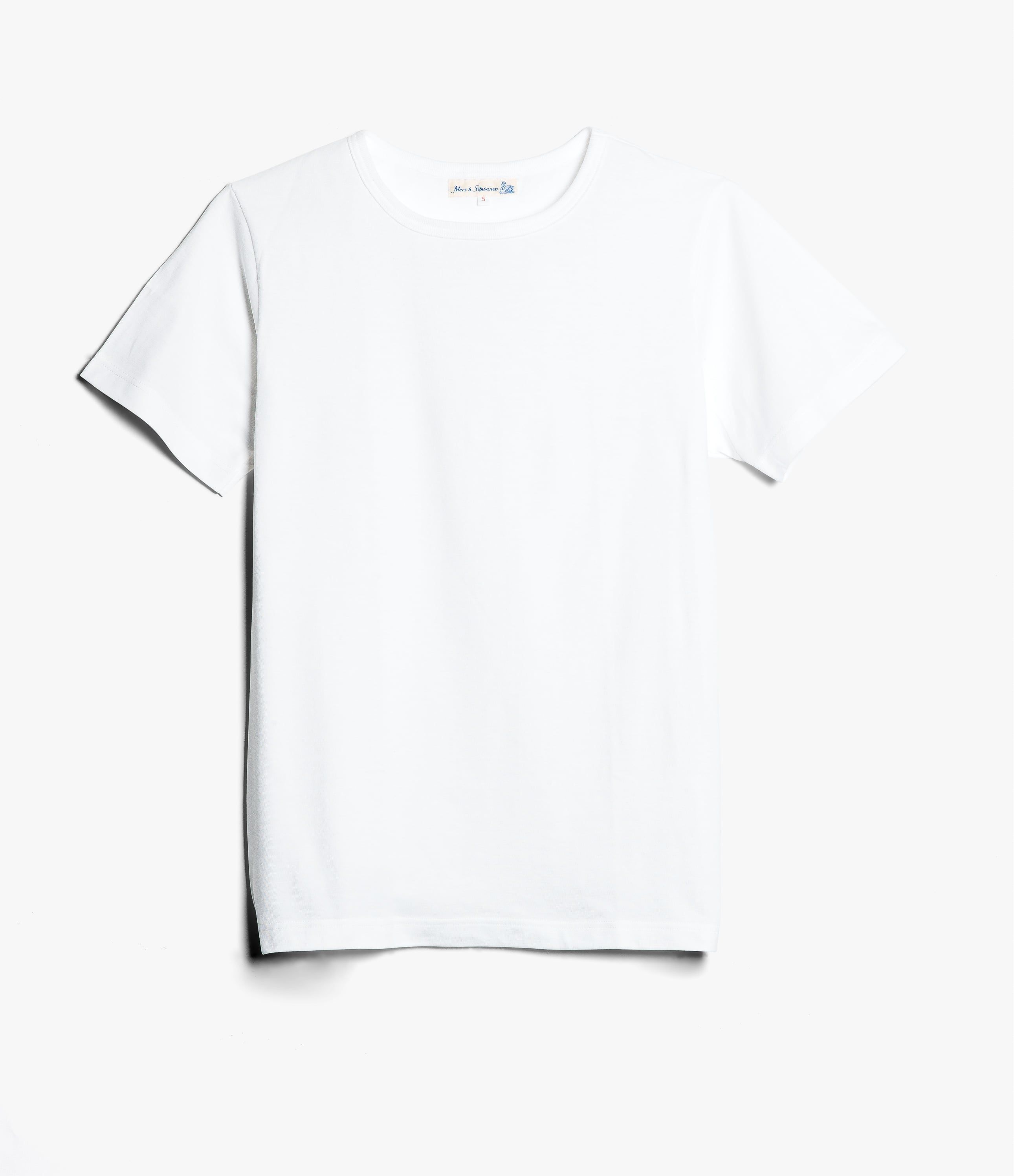 SAGITTA Probiotic Deodorant

No aluminium, 100% natural, no preservatives, for sensitive skin, unscented, wholly organic, and it is sustainable.

In 2017, Sagitta developed the world's first probiotic deodorant. For this, they used live strains of good bacteria to create a product that works in harmony with your body. With maximum freshness, the living probiotics contained strengthen the skin flora and protect the skin in a particularly gentle way.  Since there is no aluminium, silver or harmful ingredients, the skin stays in top condition.

Merz b. Schwanen 1950s Loopwheeled T-shirt

100% all-organic-cotton, all-natural for best skin comfort, free of chemical additives, comfortable, and pleasant haptics.
We think that a real classic needs 'well-crafted simplicity' – made of high quality materials, with thoughtful details, and honest passion. This down-to-earth round neck T-shirt is a perfect example for a timeless classic for many unforgettable good moments in your life. This unique authentic casual 1-count fabric is convenient for every moment. Pure organic-cotton feels comfortable on your skin.
Holiday Special: take a chance!

As part of our Advent Calendar, you have a chance to win this wonderful present that will definitely bring a lot of joy to you or your beloved ones!
Perfect match: SAGITTA Probiotic Deodorant & Merz b. Schwanen classic T-Shirt.
How?
More information in our Instagram Account: @merzbschwanen.