THE OPTIMIST - Los Angeles 
The Optimist is a new men's lifestyle concept store celebrating the easy-going spirit of Los Angeles. It offers a selection of apparel, shoes, vintage watches, accessories, and home objects. With a focus on quality, fit, and details across price points, the shop's independent edit of global brands is chosen. The captivating store is located on the Platform. It is a place where the classic idea of malls is reinvented and where fashion, food, and design are celebrated. This neighborhood and community is surrounded by selected independent singular merchants, fashion stores, eateries, and innovative businesses.
A great insider tip for everyone with love and curiosity for unique and cutting edge places in LA. 
The optimist has a stunning mix of labels - hand-selected by co-founders David Fishbein and Joseph Miller. They include over twenty exclusive brands, like Merz b. Schwanen, which are rarely available in the US. The store also provides styling services and as well as an in-house tailor.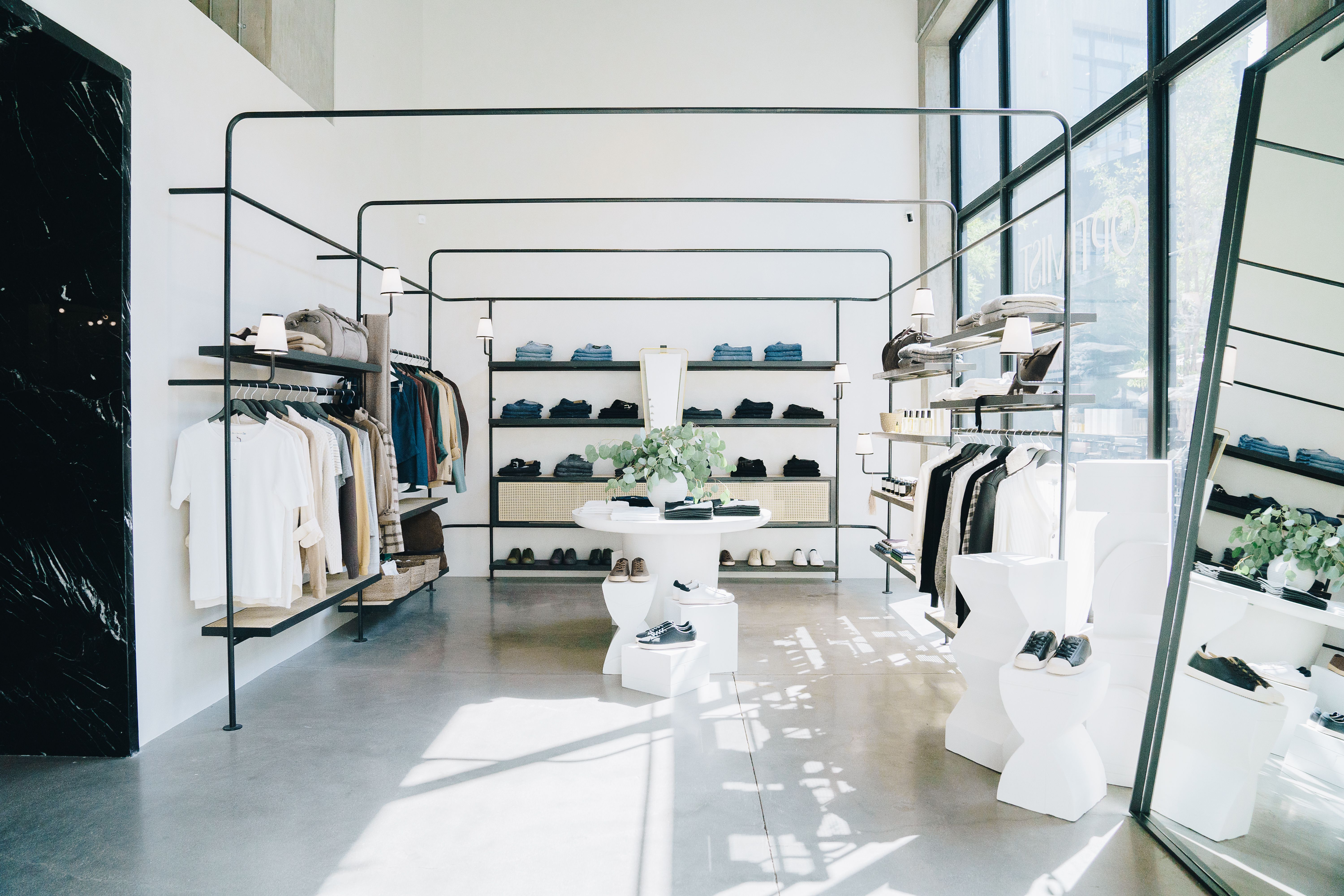 Opening hours: Monday - Sunday: 11:00 AM - 7:00 PM
Homepage: theoptimistla.com
Instagram:theoptimist_la
Location: 8820 Washington Blvd  in Culver City CA 90232
A place we can write a lot about, but the best way is to look at it with your own eyes and experience it yourself. The Optimist and The Platform are a cool place to check out in LA.