Over two dozens tees that are perfectly plain (but still stylish), meaning no graphic logos, embroidered art or odd fits.
There's nothing like an old, faded, incredibly comfortable T-shirt. It carries years of stories in its washed-out threads. While it takes years to get there, the process is well worth it. The process is far easier than breaking in an Oxford or a polo, too, meaning the fade of your dreams is achievable much faster.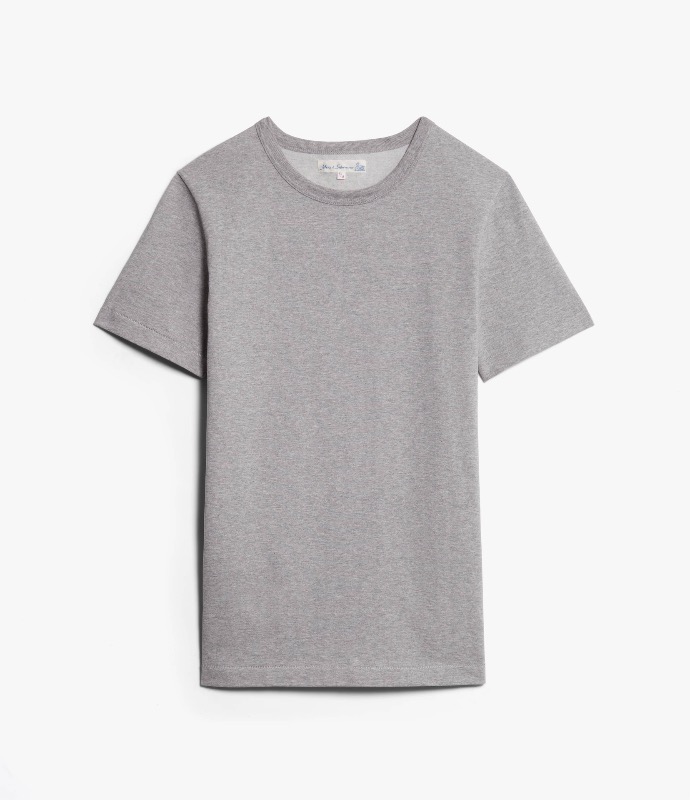 featured style
GOOD ORIGINALS | 215 loopwheeled T-shirt, 8,6oz, classic fit
80 | grey mel.
79,90€