The key to a sustainable and versatile wardrobe is investing in the foundations,which is why you should familiarise yourself with
Merz. b Schwanen, a German knitwear specialist that simply makes the best basics you can find. Merz´s USP is that it uses newly-restored loopwheel machines dating from 1890 to 1960 which slowly but surely warp a garment together, and ensure a durable and seamless construction that doesn´t lose its shape. Most brands wouldn´t work with these machines due to the maintenance they require and the speed in which they can work, but the results speak for themselves. A simple grey crewneck from the top of the range organic cotton sweatshirt is like a best friend; reliable, comforting and always there for you.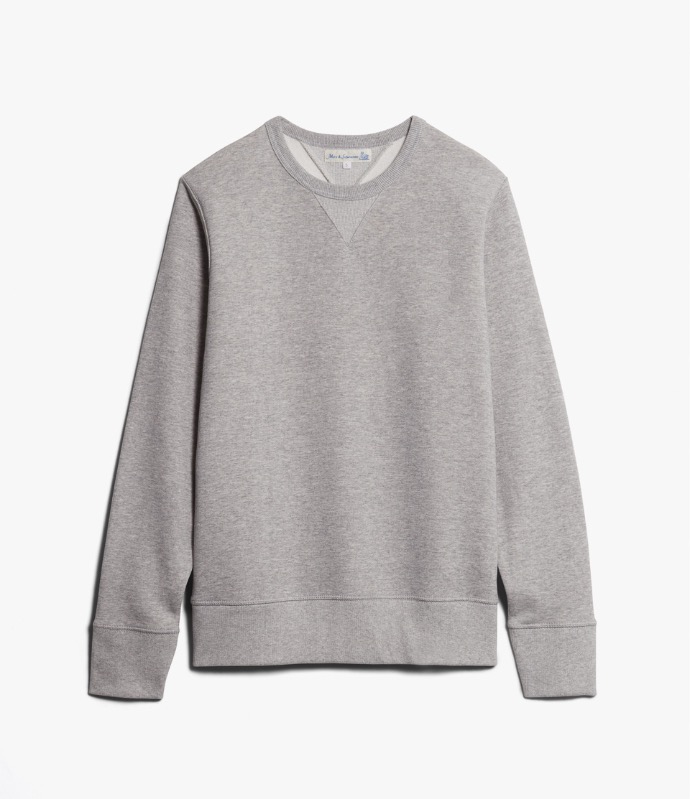 featured style
GOOD ORIGINALS | 346 loopwheeled sweatshirt, 12oz, classic fit
80 | grey mel.
164,90€