ALL PLANT-BASED – ALL GOOD!
All plant-based, what does that mean?
It means that every piece included in our new all plant-based line is entirely made from materials crafted and derived from plants.
We even take it one step further by deriving every component used for these styles from renewable plant sources, making each piece 100% plant-based. That includes:
the fabric
the yarns for the embroidery and sewing
the neck & care labels
the hang tags
and even the poly bags
Our plant-based styles are made of either pure organic cotton, hemp, or tencel. These fibers are gained through processes that minimize the environmental impact and go through the complete natural cycle since they are regenerative and biodegradable. Enjoy discovering our ALL PLANT-BASED – ALL GOOD! collection.
Our Plant-Based Materials
At Merz b. Schwanen, sustainability, all-natural materials, and eco-friendliness have been part of our core values ever since the brand was revived in 2011 by Gitta and Peter Plotnicki. Always and exclusively using high-quality, natural fabrics, we take this even further for our Spring | Summer 2024 collection: We are proud to introduce our new All Plant-Based – ALL GOOD! line.
As the result of a turbulent creative process, each piece is certainly designed and manufactured with the natural cycle in mind by going from plant to textile to plant again. You will enjoy wearing them for a long time to come. Yet, after a lot of good moments when their time has come, these pieces will fully regenarate. They might even become a new garment later on? Nice idea, right?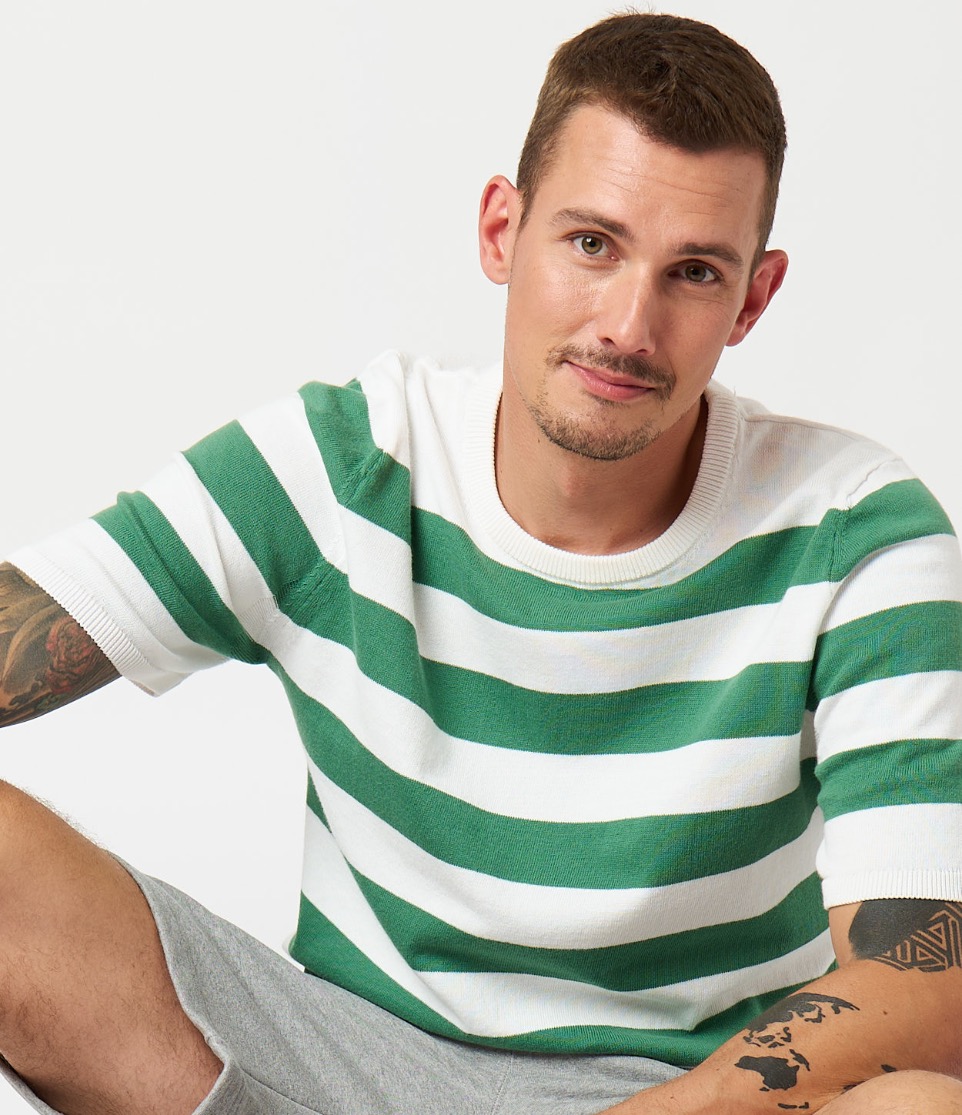 SUMMER KNIT
100% organic cotton

summer knitwear

completely regenerative

all-natural