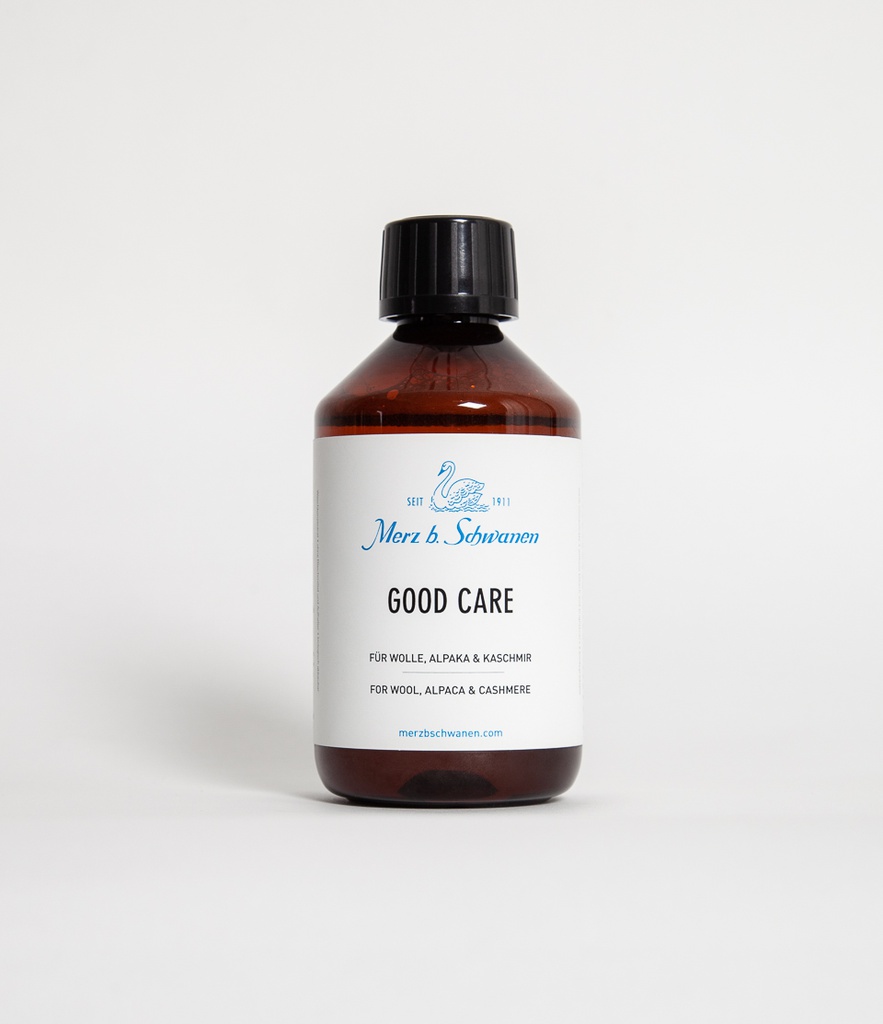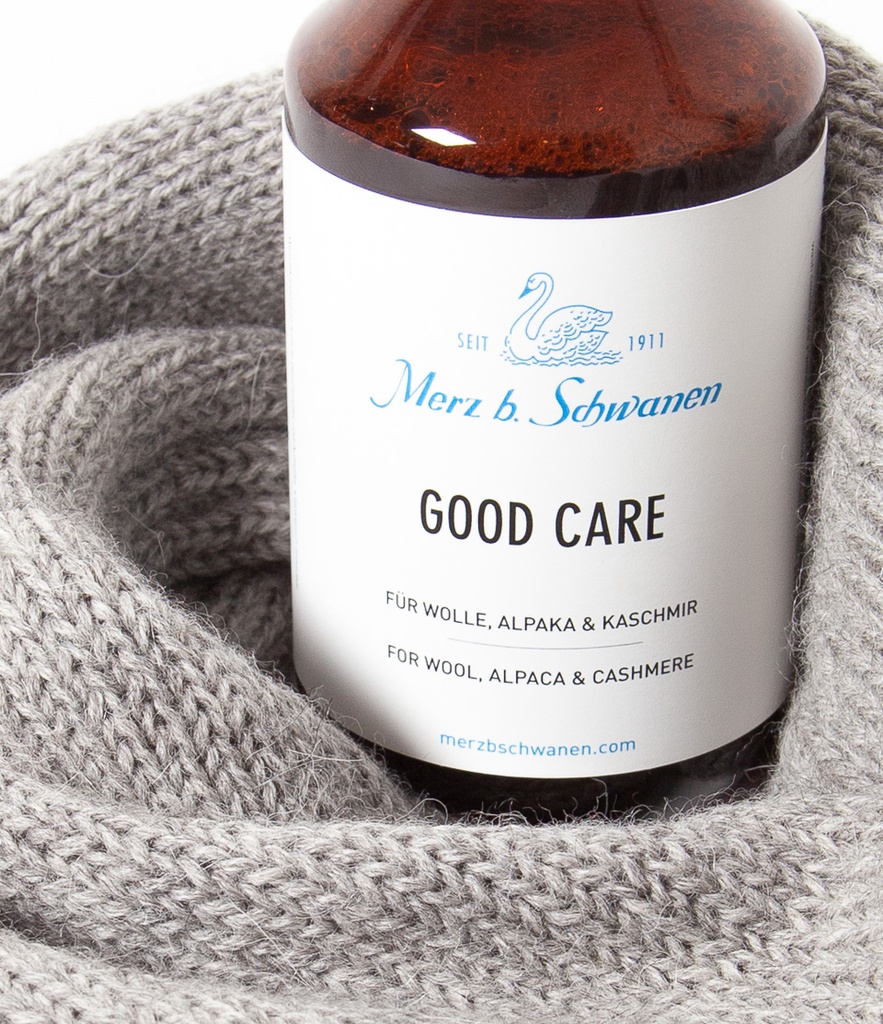 GCW01
GCW01
laundry detergent wool
GOOD CARE
Always-back-in-stock
One of the questions we get asked the most: "How do I best wash my Merz b. Schwanen textiles?" It's clear now: We've developed our very own washing detergent because we care about the longevity of your garments. Either for cotton or for woolen knitwear: Enjoy this pleasant, fresh, subtle smell made of all natural ingredients to gently launder your textiles.
Tipp: have a look at our wash & care tips here on our website.
Ingredients: 15-30% anionic tensides (based on renewable resources)., less than 5% skin care substances, lanolinpolyethoxilate, preservatives.

Asium sorbate., readily biodegradable

perfect for wool, alpaca, cashmere
wash concentrate
without bleach and brighteners
biodegradable
This is a placeholder for the photoslurp widget.
Dynamic content will be loaded when not in editing mode.