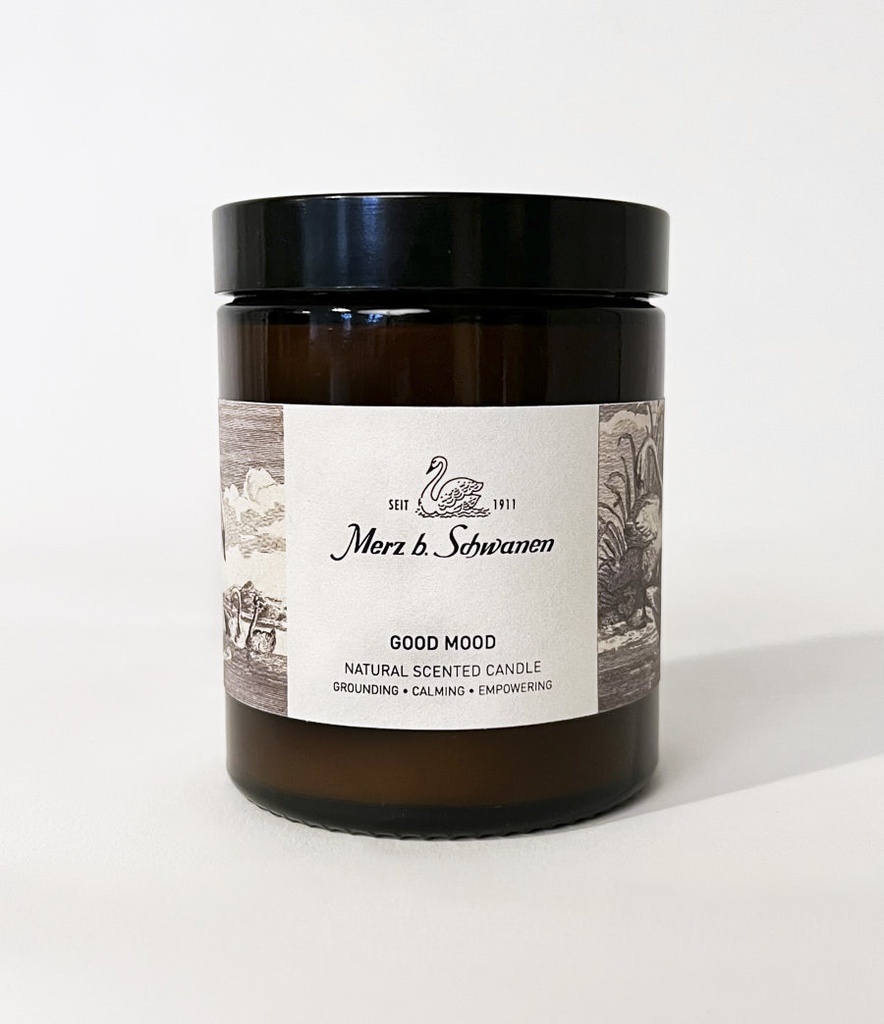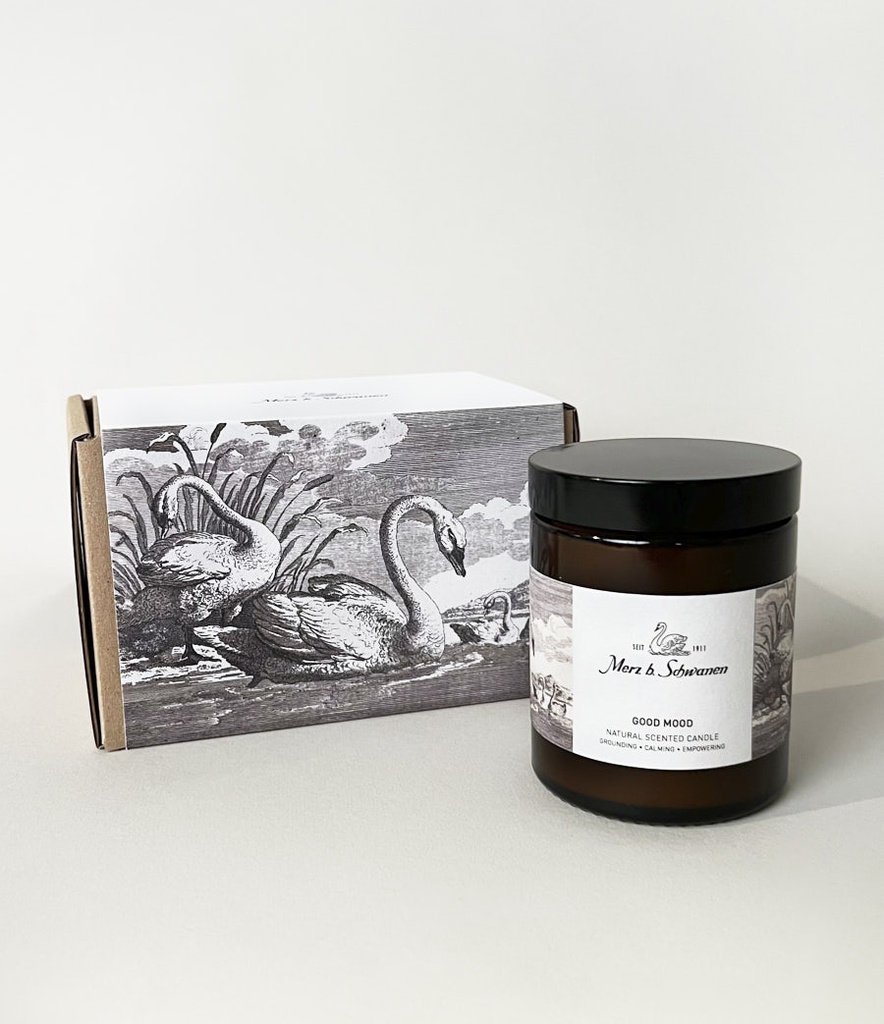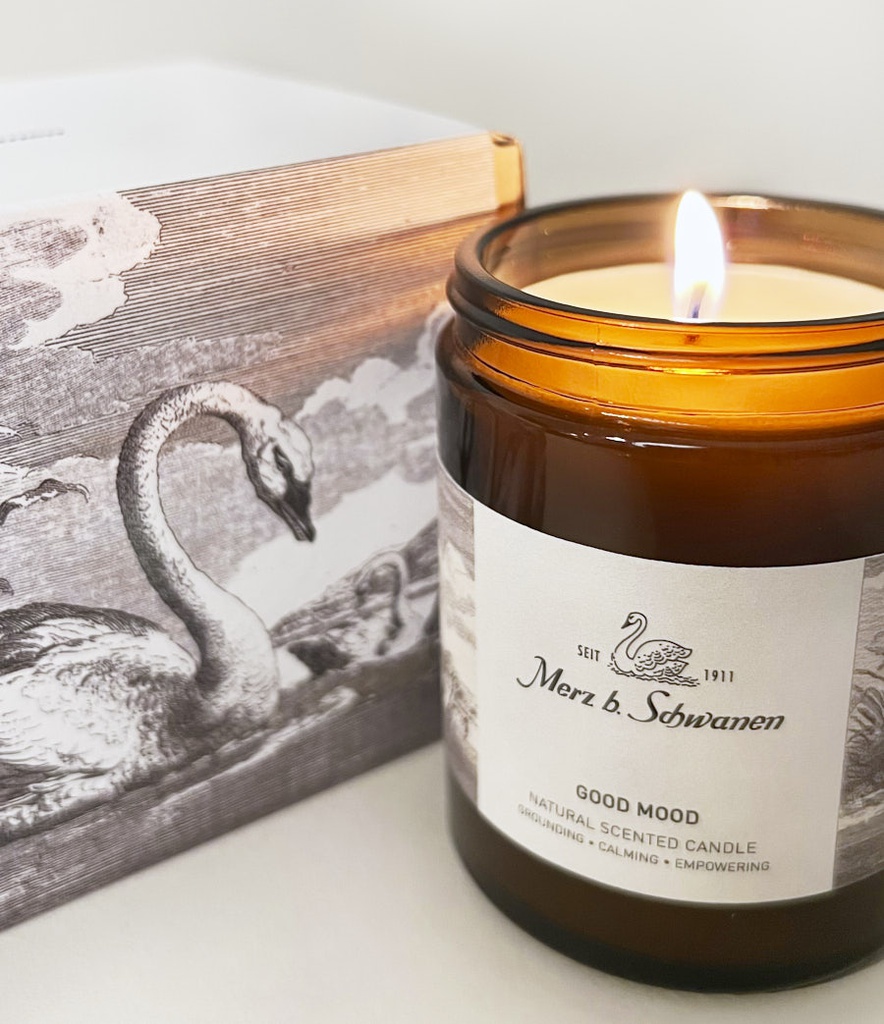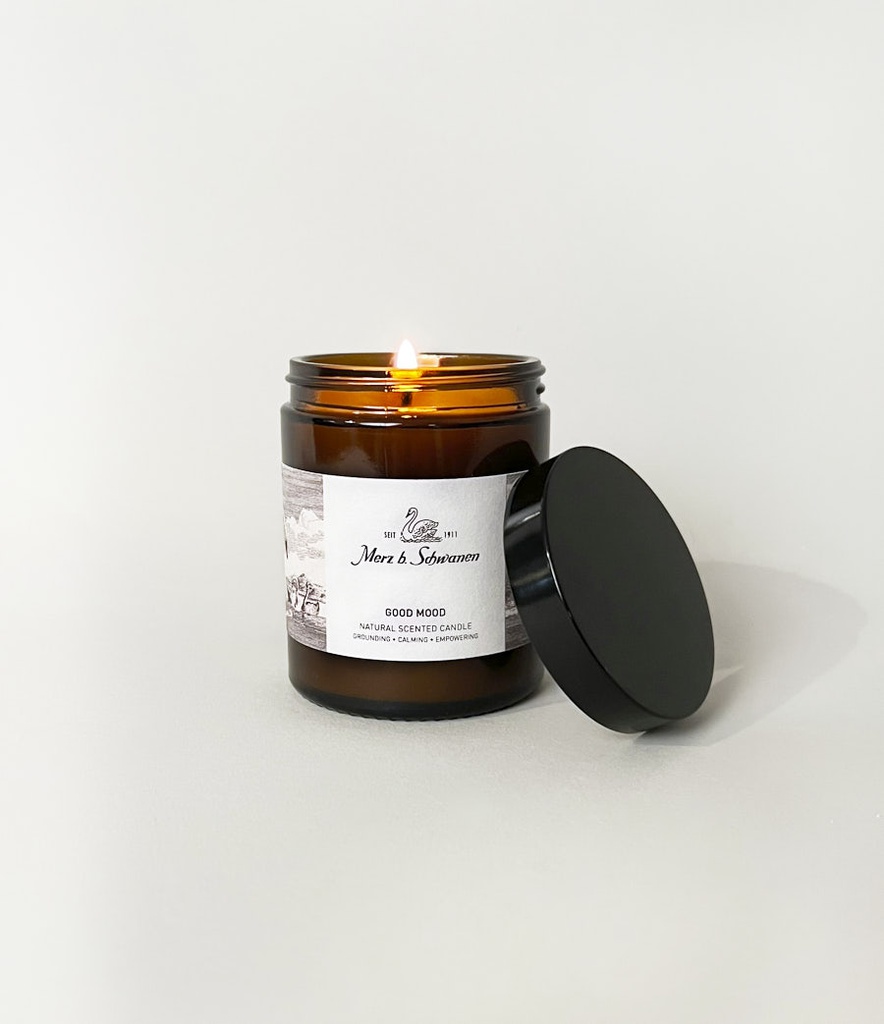 K01
K01
candle
Enjoy a good mood - feeling free like a swan sailing the skies as a soft breeze of fresh bergamot lifts and clears our spirits and carries us away to our innermost dreams and visions.
Green, calming heart notes of hemp let us escape to fresh native meadows, alluring to the joyous, innocent moments in our childhood when we played carefreely in nature, seemingly escaping time and the places around us. We feel powerful and authentic as the woody nuances of cedar ground us and a calming note of vetiver embrace us with comforting memories of the past and confidence and peace in what lies ahead.
We feel good.
natural & sustainable

7% high-quality pure essential oils

organic rapeseed oil

vegan

no paraffin
Fragrance
It is grounded with a warm woody base of vetiver and cedar, centered with a green heart of fresh hemp, and leading with an uplifting top note of bergamot.
Effect
Grounding, calming and empowering.
Burn time
38-40 hours
This is a placeholder for the photoslurp widget.
Dynamic content will be loaded when not in editing mode.